Outsiders
Emteaz Hussain
Pilot Theatre in collaboration with the University of York and ATYP
Cast, Doncaster
–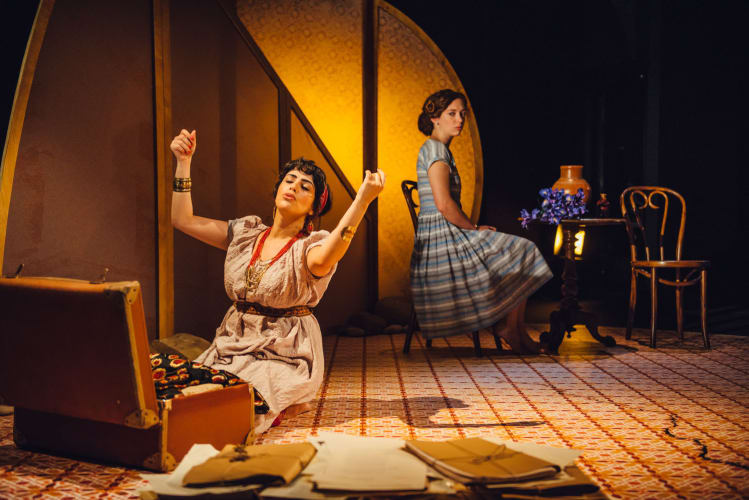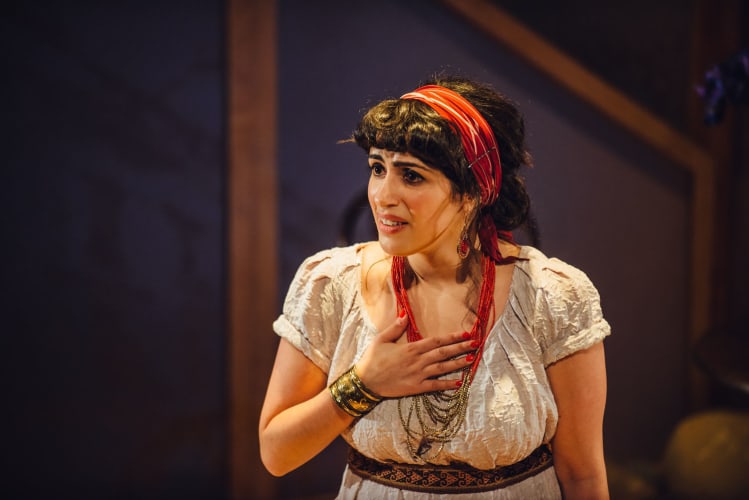 It opens with an appeal, a plea: "Is anyone there? Can someone do something?" Though Emteaz Hussain's new piece does not directly refer to any current politics, it is difficult to watch without one's mind drifting to the immense challenges faced by societies tasked with responding to mass migration and influxes of refugees, and to the plight of those individuals.
This play is a response, in fact, to a nearly 75-year-old text, Albert Camus's L'Etranger. In that well-known novel, we hear French Algerian Meursault's dispassionate account of a brief sequence of events, leading to his eerily off-hand murder of an Algerian Arab. Meursault is then tried and sentenced to execution.
Hussain's intricate, compelling writing offers new perspectives on the story, opening with Sumaya's (Sara Sadeghi) aforementioned plea. In Camus's work, the Arabs in the story are (deliberately) not permitted names: they are cleaners, manual workers, to be spat at, slept with, beaten or indeed killed. But here we have these new perspectives on the novel's events.
In Fraser Corfield's production, following an atmospheric pre-state, Sumaya is joined by Marie (Lou Broadbent), Meursault's girlfriend. Marie is a 'Pied-Noir' (French Algerian) character who is, by contrast, named in the novel, and who remains faithful to its narrator despite his acts and his utter lack of any emotion.
The play circles round and invokes incidents and text from the novel in an impressionistic, fleeting way. Its swirling, fragmented approach to the telling of its story will not be to all tastes, but I enjoyed the ebb and flow of phrases, images and events rising and falling through the well-crafted narration, like an elegiac poem in theatrical form.
These women are outsiders in a land in which, as Marie reminds Sumaya, both were born. But they are divided by race, social standing, and religion. They both know what it is like to be "looked at like dirt", and to carry with them a shame they didn't bring upon themselves.
Sara Sadeghi and Lou Broadbent are both compelling performers, and never put a foot wrong in this demanding and intense hour. They demonstrate a range and emotional intensity, without melodrama, which delivers the complex twists of the text with conviction and power.
Fraser Corfield's direction is similarly assured. While the play itself does not call for much in the way of dramatic action, he varies moods and beats with a deft understanding of the text and the audience's engagement. This is supported by Lydia Denno's evocative set and costume design, and Alexandra Stafford's simple, subtle lighting.
Elements of the novel arise and subside, wittily transposed and reworked in this fluid text. Talking through their dilemma from a ghostly position outside of time and sequence, these memorable characters try to make sense—for us? for themselves?—of a senseless act in an unforgiving society.
The two women interrogate each other's versions of events, and ventriloquize the men of the story: policemen, pimps, passersby, and Meursault himself. In this way Hussain reclaims the narrative not just of the unrepresented Arab Algerian population, but, more centrally, that of the women. In sharing their side of things, both characters speak up on behalf of those who "don't own their own story".
The result is a difficult, demanding, but rewarding and provocative new work from a company building a strong reputation for timely 're-imaginings' drawn from classic texts.
After completing its run in Doncaster, Outsiders tours to various venues until November. See Pilot Theatre's web site for details and tour dates.
Reviewer: Mark Love-Smith