Overflow
Travis Alabanza
Bush Theatre
Bush Theatre
–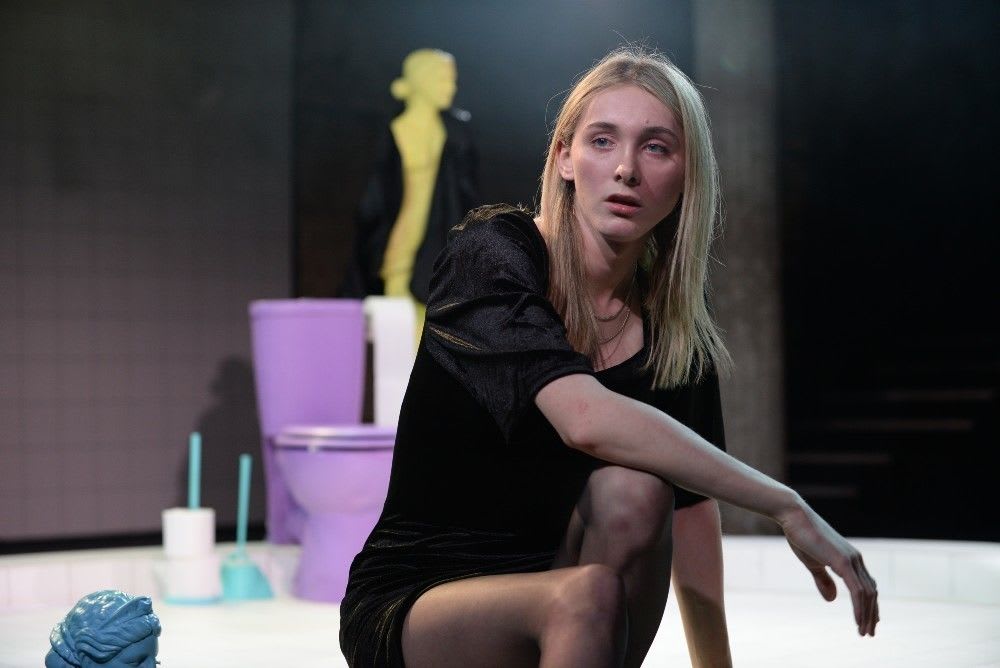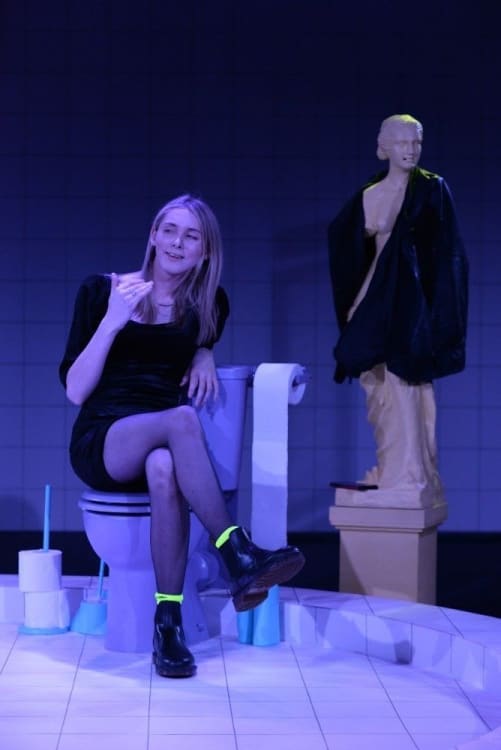 Going to a public toilet is no simple matter, if, like Rosie (Reece Lyons), you happen to be a trans woman. She arrives hurriedly to the play Overflow that is set in the white-tiled circle of a toilet cubicle, slamming the door on two men pursuing her.
As she waits for them to go away, she recalls other toilets that have played a part in her history. There was a time when she didn't have the courage to go to the toilet with her female friends. Instead, she would rely on a "pre-emptive piss" at home, and if it got really necessary when she was out, then she would head "to the men's room at the club. Which meant throwing yourself to the lions."
She had good cause to fear harassment having once been given a black eye by someone objecting to her existence.
It was a bit of a relief when sometime back a cis-gendered woman friend took her to a toilet where women chatted and seemed to accept her. It felt like a sanctuary, a place that turned "from a forbidden forest to a beauty consultation in one swoop."
But more recently, she had encountered women who objected to her presence, and a manager who ordered her to leave. She turned to the other women in the toilet expecting them to "tell the boss where to go..but nothing kicked into place. Just eyes to the floor."
Travis Alabanza's play through linked anecdotes engagingly tunes in to some of the recent debates about trans rights that gained publicity when a number of women who identified as feminist joined the ranks of the intolerant in wanting to restrict how we defined women, a sad irony given that feminism has challenged many of the oppressive social definitions of women. It is gentle, thoughtful and well worth seeing.
Reviewer: Keith Mckenna