OVO

Cirque du Soleil
Royal Albert Hall
–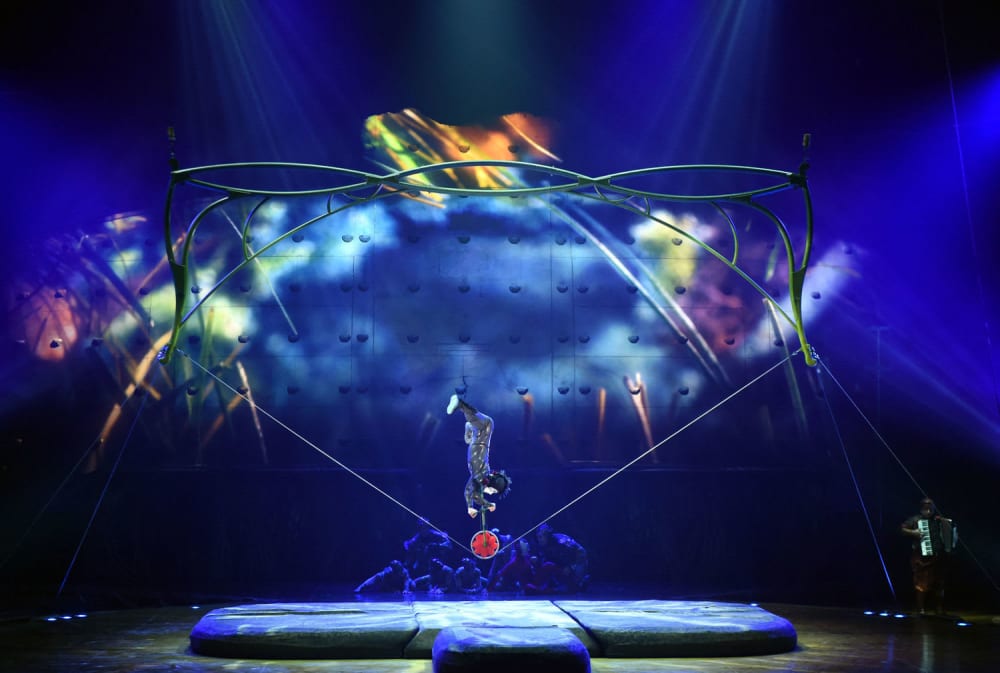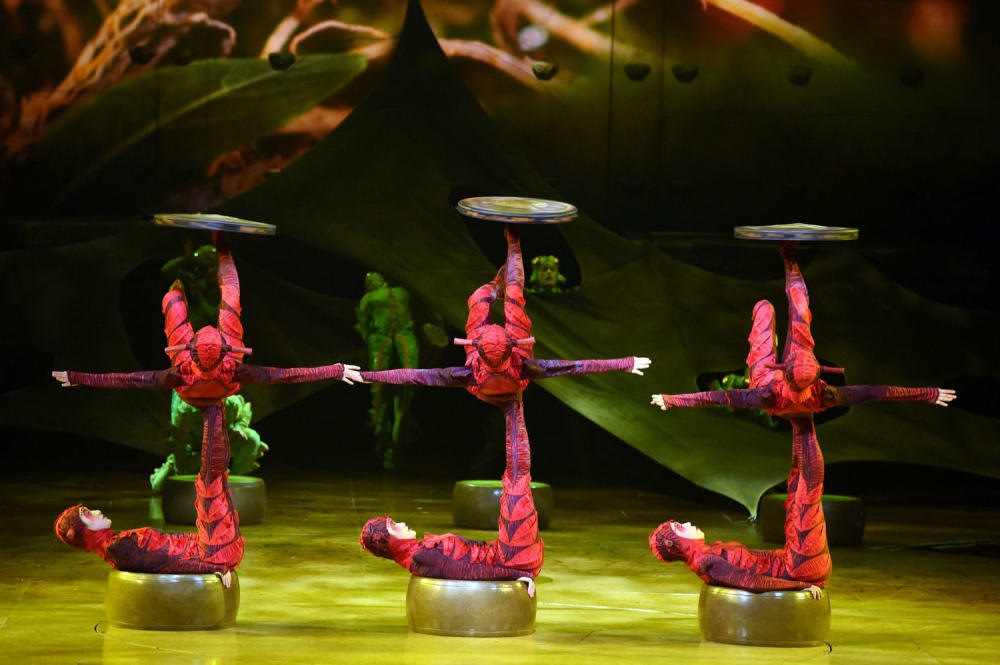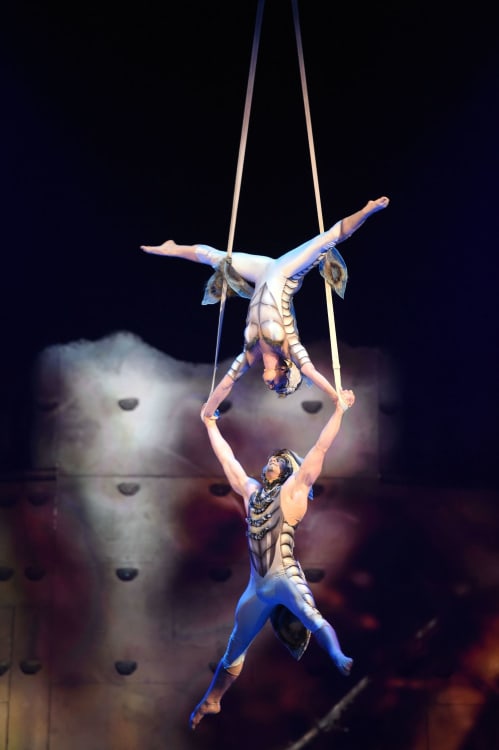 Cirque du Soleil's 25th production sees Deborah Colker directing an insect-filled night of entertainment.
A cast of fifty-three are accompanied by Brazilian composer Berna Ceppas's carnivalesque score.
As ever, a weakly enacted plot but the theme provides ample opportunity for numerous bug-themed circus acts, allowing Cirque to dazzle with their elaborate, colourful costumes.
The insect world offers so many inspired costume ideas to adorn Cirque's lithe, lycra-clad performers. The crickets are ingenious with huge, skeletal green legs and a giant slinky has everyone smiling.
The action starts with Chinese foot juggling ants. I never knew juggling an inflated beach ball type kiwi could be so beguiling! This team of performers juggle various fruit (always with their feet) before flipping each other from side to side.
Then comes Duo Catelexi (Catherine Audy and Alexis Trudel) with the most mesmerisingly beautiful straps sequence I've ever encountered. The pair of butterflies entwined bodies with a grace and fluidity which casts a spell over the audience.
Among the most impressive acts in the show is Qiu Jiangming, a slackwire artist from China who performs on what can only be described as a sagging tightrope. Qiu Jianming is a third-generation slackwire artist: his mother started teaching him when he was a child, just as her parents taught her and she still coaches him to today. However the training came about, his feats on the wire seem to defy gravity. Rolling on a loopy wire is mad enough, but Jianming throws in a unicycle. And he's not sitting on top, but instead pedalling upside down with his hands and holding a perfect handstand whilst rolling from side to side.
In this international team it is wonderful to see Alanna Baker, a former acrobatic gymnast for Great Britain, who is the show's Black Spider.
As always, there are clowns, who act as the storytellers and give time for slick scene changes. Though their performance is the least thrilling in the show, OVO's over-the-top clowning does manage to get laughs from the adult audience as well as appealing to the youngest in the room.
The show concludes with a trampoline / climbing wall act representing the crickets. Makes sense as these critters can jump 300 times their body height and here we see Cirque's crickets bouncing and leaping all over the wall via the trampolines, whilst of course throwing in a few somersaults to boot.
Another magnificent evening of fun and thrills from the tremendous talent of all the tumblers involved. Cirque's international productions can feel a bit too corporate and soulless, but this evening was full of light-hearted and buoyant entertainment.
This is the first time Cirque has had a female director, and let's hope based on the success of OVO this is the first of many. One big complaint—I wish there were even more acts!
Reviewer: Louise Lewis