Palmyra
Bertrand Lesca and Nasi Voutsas
Battersea Arts Centre
–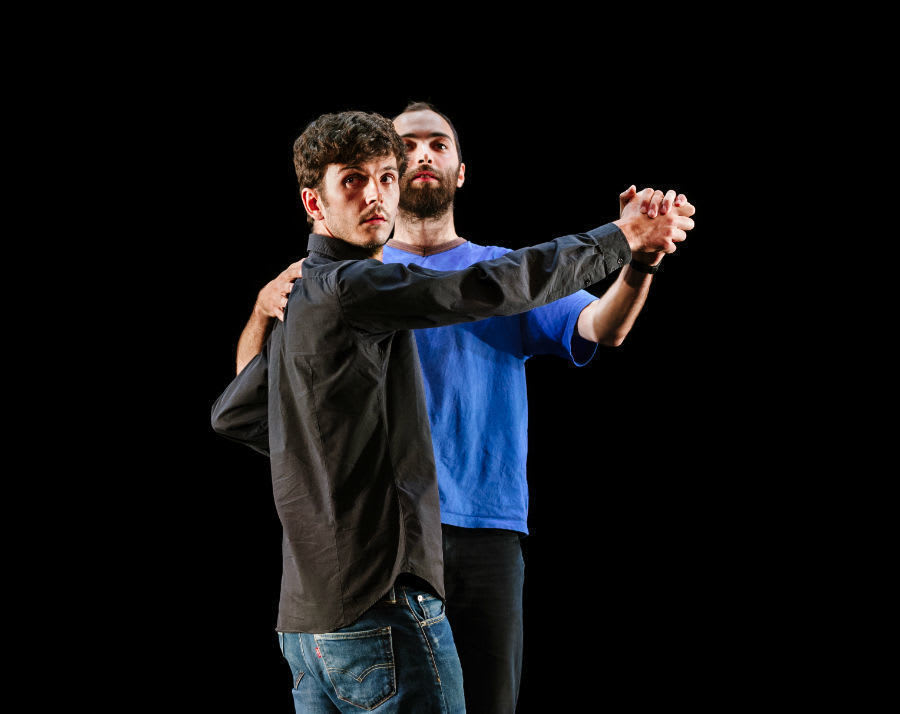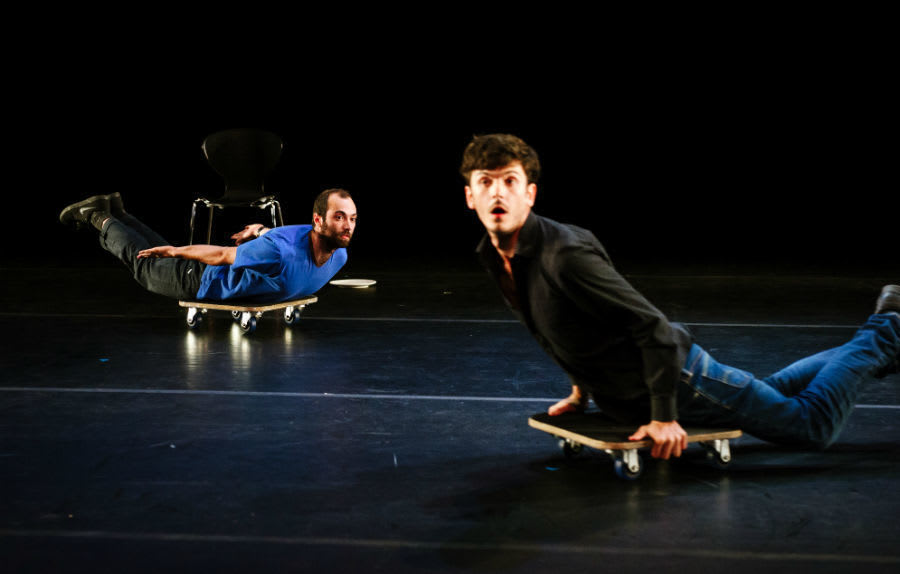 Giving a show the title of Palmyra immediately conjures up the horror of the Syrian civil war. It is the name of the city regarded as a world heritage site whose museums and ancient buildings were in 2015 systematically damaged or destroyed by ISIS.
After an angry IS rampage with hammers damaged many sculptures, a number were smuggled out by Khalid al-As'ad, the site's head of antiquities, who was then executed in the city's main square.
Hammers and smashed pottery find their way into Bertrand Lesca and Nasi Voutsas's play as part of a clownish playground conflict that has no meaningful cause.
An amiable pair of clowns, they begin with a peculiar but elegant dance to operatic music in which Nasi is swung about the room on a trolley by Bertrand until he is cruelly flung into a wall and chairs.
Like a latter day Laurel and Hardy, Nasi is bullied by Bertrand till he empties smashed crockery over the floor and starts waving a hammer threateningly at his tormentor.
When Bertrand gives the hammer to Holly, an audience member, for safekeeping, Nasi starts to ask her to hand it over. In response, Bertrand tells Holly to take it out of the room. Liking the way she walks, Bertrand starts to flirt, offering to take her to Paris.
The meaning of the show is clownishly vague.
Someone described it as "anti -colonialism with broken plates". But you could equally see it in the words of the Commons Defence Select Committee chairman, Julian Lewis, when referring to the different sides in Syria as simply "monsters on the one hand and maniacs on the other."
However, those who regard the Syrian horror as a direct consequence of Western imperialism and want other countries to keep their noses out of the war will agree with the show's conclusion in which the bully is driven from the stage to the Beach Boys singing "If you should ever leave me... life would still go on, believe me".
Palmyra is at Battersea Arts Centre until 14 April and then continues at Shoreditch Town Hall from 17 April to 28 April.
Reviewer: Keith Mckenna