Paradise
Kae Tempest
National Theatre
Olivier Theatre
–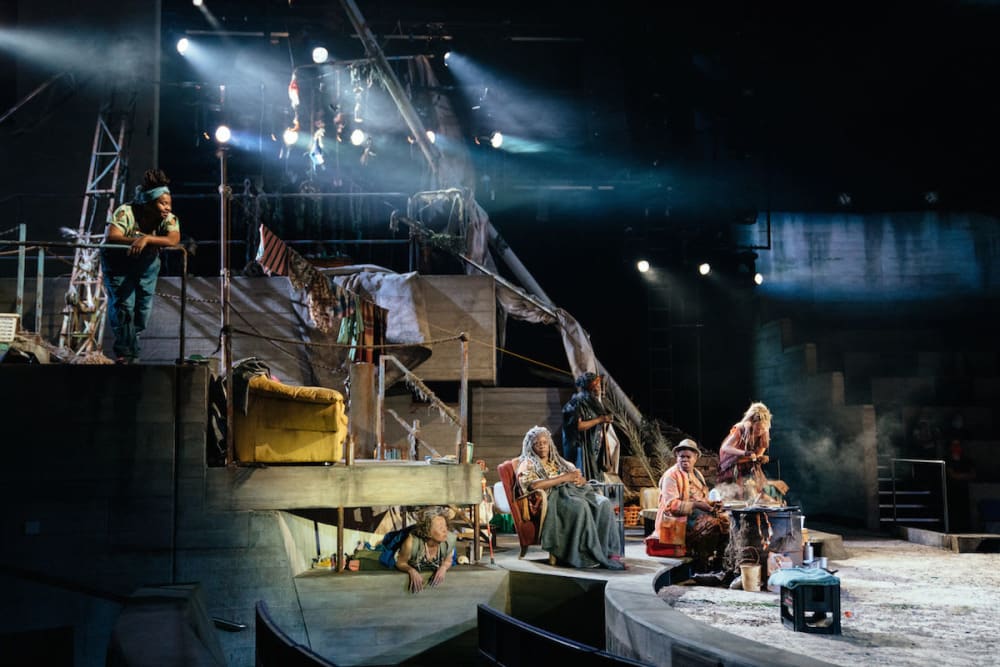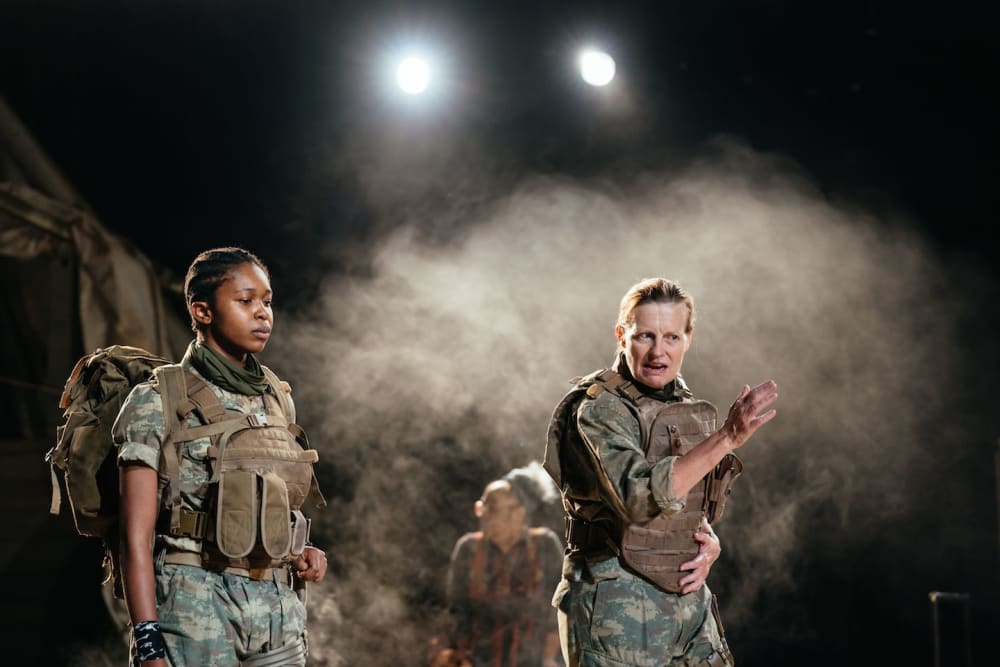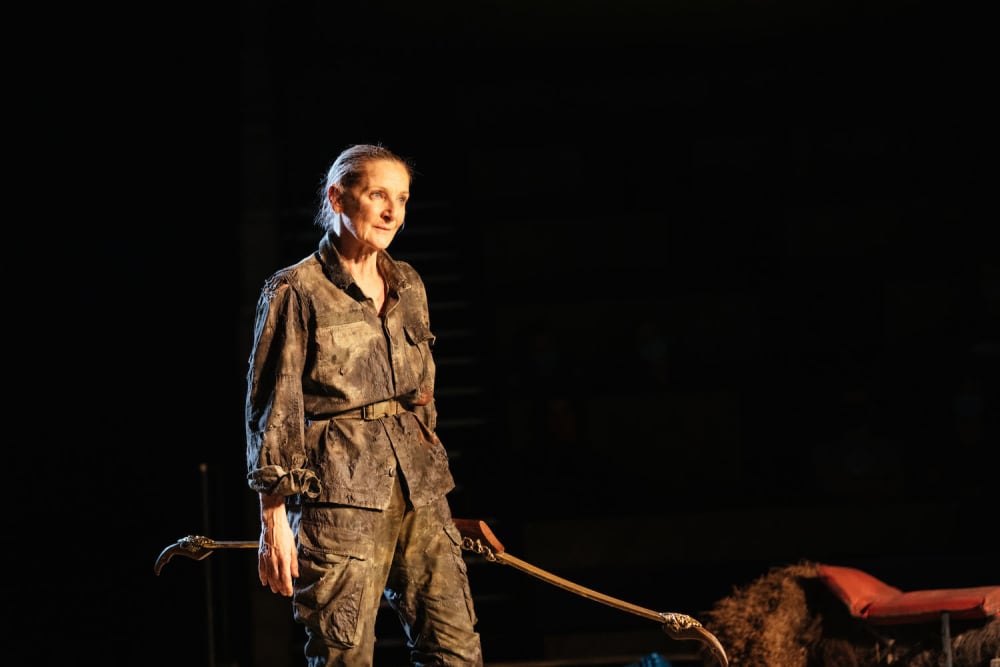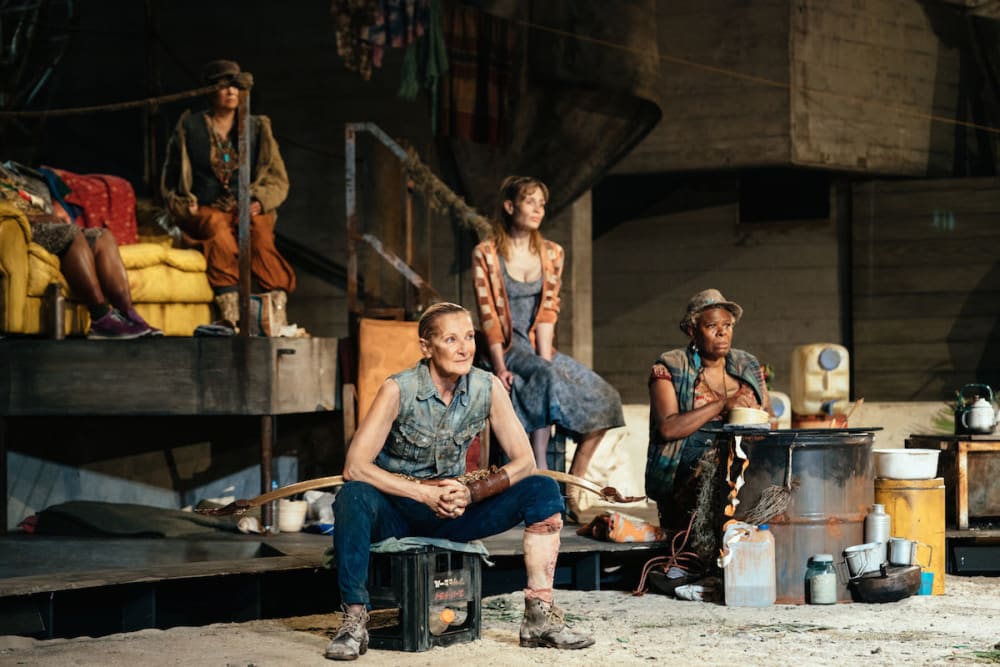 Paradise is Kae Tempest's new version of Sophocles Philoctetes, the story of a sick soldier, brought down by snakebite on his way to Troy. He was abandoned by Odysseus on the remote island of Lemnos, but now the Greek army suddenly needs him and Odysseus returns trying to trick him into rejoining their ranks.
It is a bitter and gruelling tragedy, yet in this telling often surprisingly funny, though that it no way detracts from its scathing depiction of honour, honesty and humanity set against so-called duty and pragmatic opportunism.
Tempest turns Sophocles' chorus of sailors into an encampment of women, their men dead or off soldiering, women supporting each other like refugees on a modern Greek island but, though they may talk of widescreen TV and technology in the world far away, when Odysseus and the young soldier he has brought along turn up, they have no modern weaponry or communications equipment. The General wears the breastplate from Achilles' armour under his battledress and, though the great bow with its devastating firepower that Philoctetes was given by Theseus (and which the Greeks want to get their hands on) could be seen as some modern weapon like the hydrogen bomb, it remains a bow here.
In Ian Rickson's production this blending of ancient and modern seems seamless and performances fizzing with energy grip the attention for nearly two hours without interval. For the National's return to performance without social distancing, they have come up with a corker.
This is an all-female cast whatever the character's gender, but you never question the masculinity of the soldier protagonists. Among the chorus, ESKA's Aunty is a sort of seer who predicts something bad on the way: that is Anastasia Hille's hard-bitten, harsh-toned Odysseus. In sharp contrast is his companion, Gloria Oblanyo's Neoptolemus, Achilles' son undertaking his first military mission, but under Odysseus' orders and influence we see the honest young man become deceitful and brutalised.
Philoctetes is Lesley Sharp, or rather Lesley Sharp is Philoctetes: a riveting performance that offers us insufferable pain resisted with gritted teeth, roaring rage, desperate abjection, resentment built up over years in isolation; a rollercoaster of conflicting emotion.
The world of these women in their hillside encampment is a peaceful paradise where they care for each other, unlike the world that Odysseus brings with him and which Philoctetes cries out against in a passage that castigates our own time. Sharp delivers it with passion that is electric but the response of the first night audience seemed in response to its sentiments not just this stunning performance.
Reviewer: Howard Loxton