Passing By
Martin Sherman
Finborough Theatre
–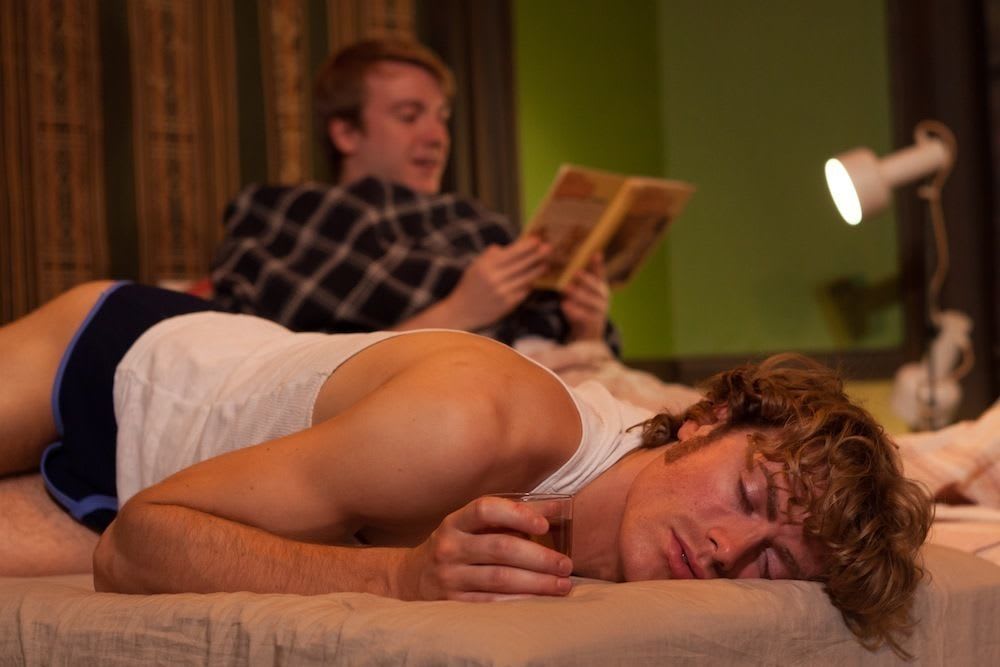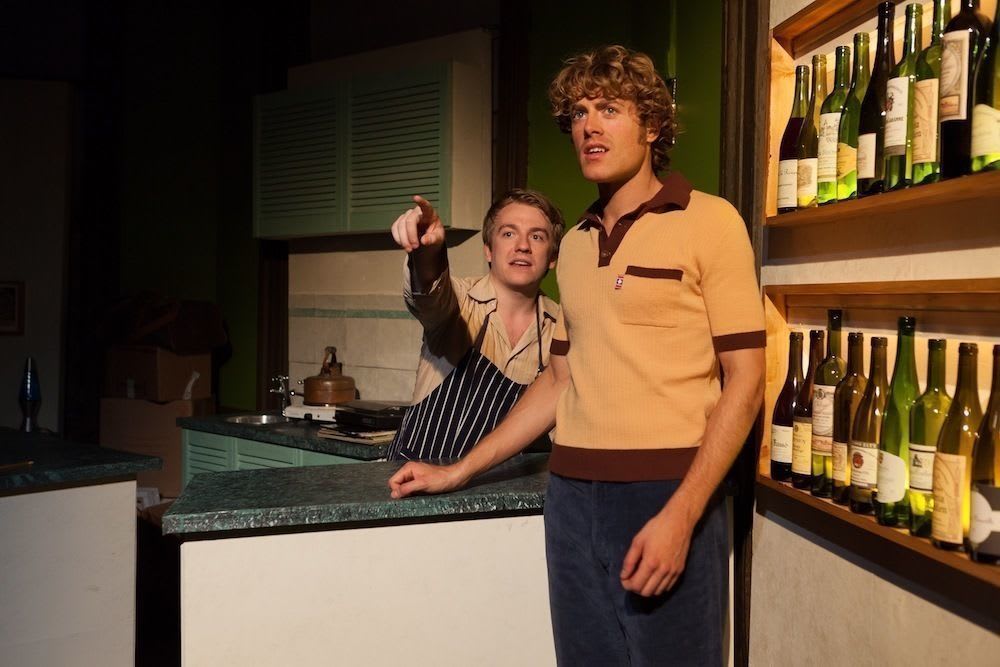 Two young gays, a painter and a professional gymnastic diver, meet, share digs, enjoy an affair, get sick, and then part in order to pursue their ambitions and careers. Love isn't forever. Love is just passing by.
Martin Sherman's 75-minute play premièred in 1975 at lunchtime during Gay Sweatshop's first season at the Almost Free Theatre where the company put on plays about gays for gay audiences. It was a turning point in Sherman's career. His next play would be the world-wide successful Bent.
The originality of Passing By in its day was that it was not a serious drama but a light romantic comedy, a slight and simple love story, in which being gay wasn't an issue for the characters. The words gay and homosexuality are never mentioned.
Sherman's play, which is now getting its first London production in 35 years, belongs to the pre-AIDS era. There is no drama. The boys get hepatitis; but it's no big deal. Nobody dies. There are no Boys in the Band drama-queen hysterics. There are just a few tears when they finally part; and that's it.
It's all a bit superficial; but, in a way, that is the point. It is difficult now to realize just how groundbreaking and political the play was for gay actors and audiences alike in that it offered no apology and no explanation. It was, according to Simon Callow, who appeared in the original production as the painter, far more radical than anything on at the Royal Court.
Passing By was precursor to Hanif Kureishi's My Beautiful Laundrette, Jonathan Harvey's Beautiful Thing, and most recently Andrew Haigh's Weekend, which on its release last year received much the same sort of reaction as Sherman's two-hander had once had.
The revival will be of historical interest to gay audiences. The two roles are well played by Steven Webb and Alex Felton. Andrew Keates directs.
Reviewer: Robert Tanitch