Passion
Music & lyrics by Stephen Sondheim, book by James Lapine
Thomas Hopkins, Guy Chapman, Paul Schofield and Ruthie Henshall in association with Roger Purkiss & Michael Quinn
Hope Mill Theatre
–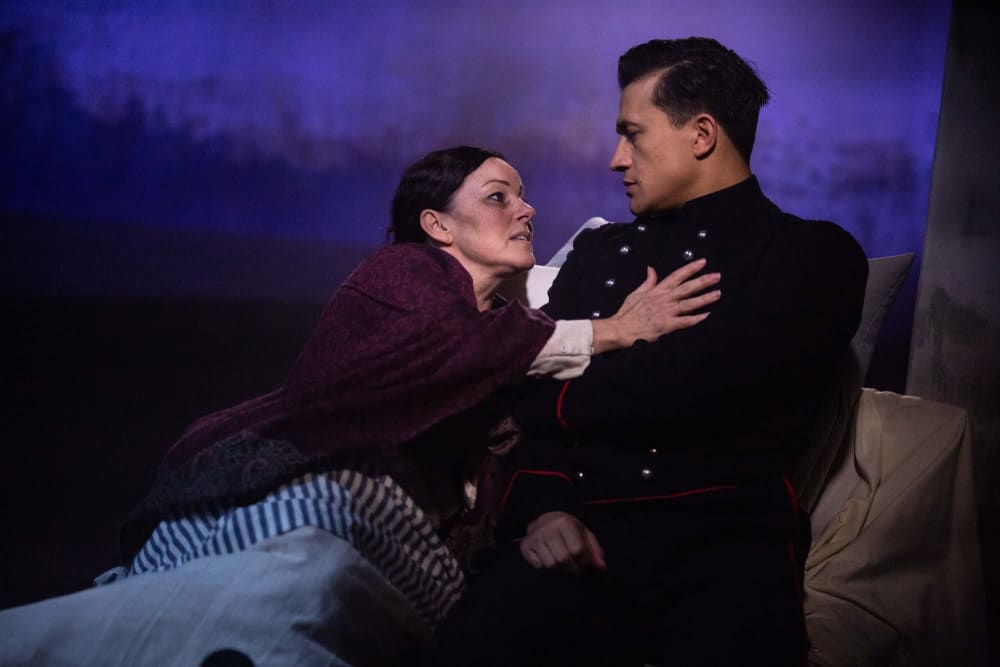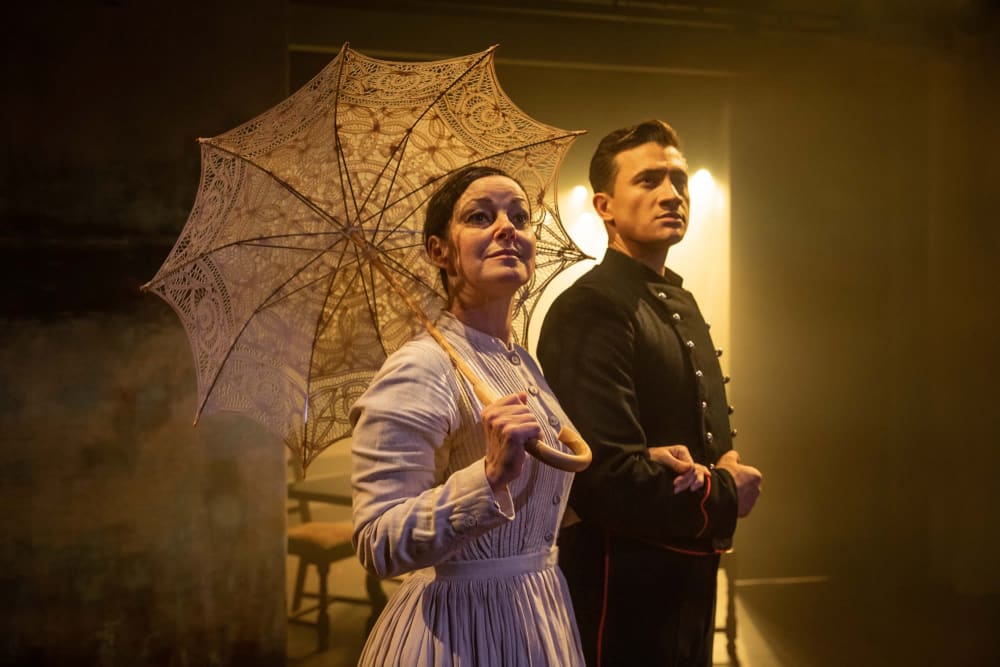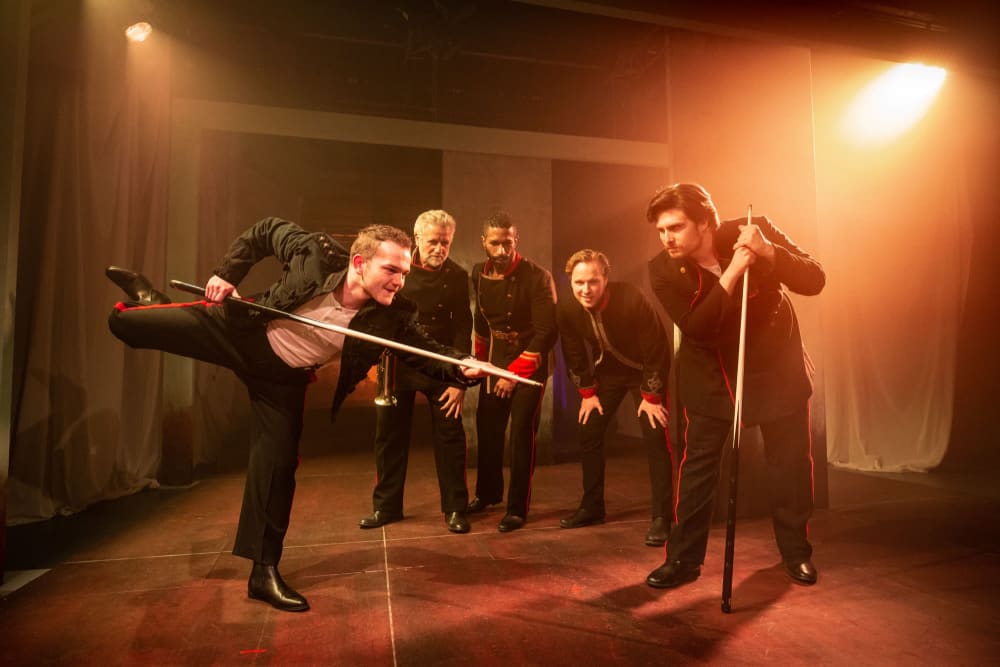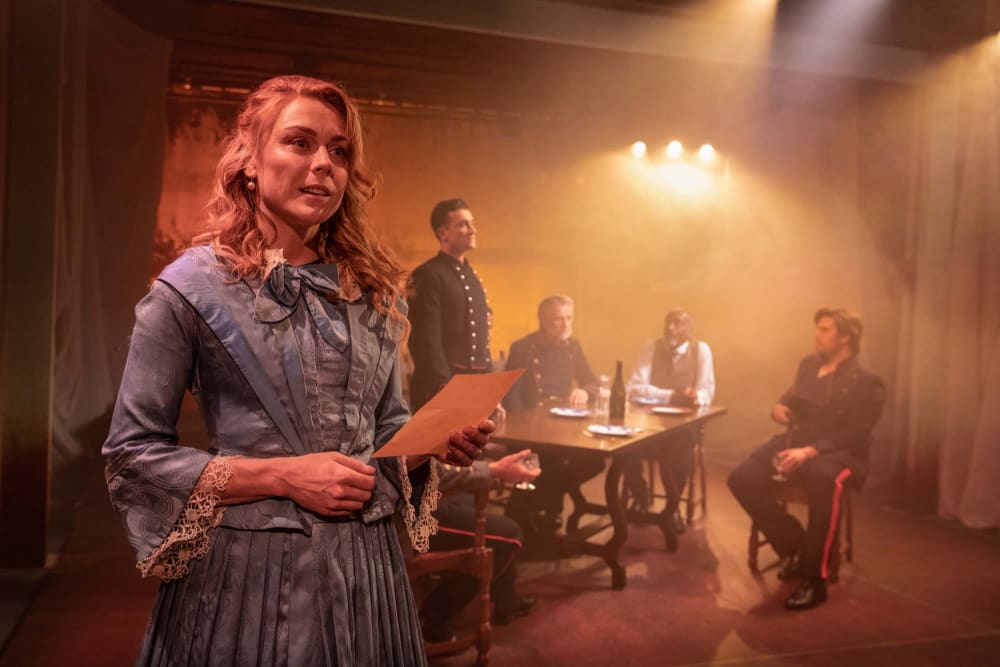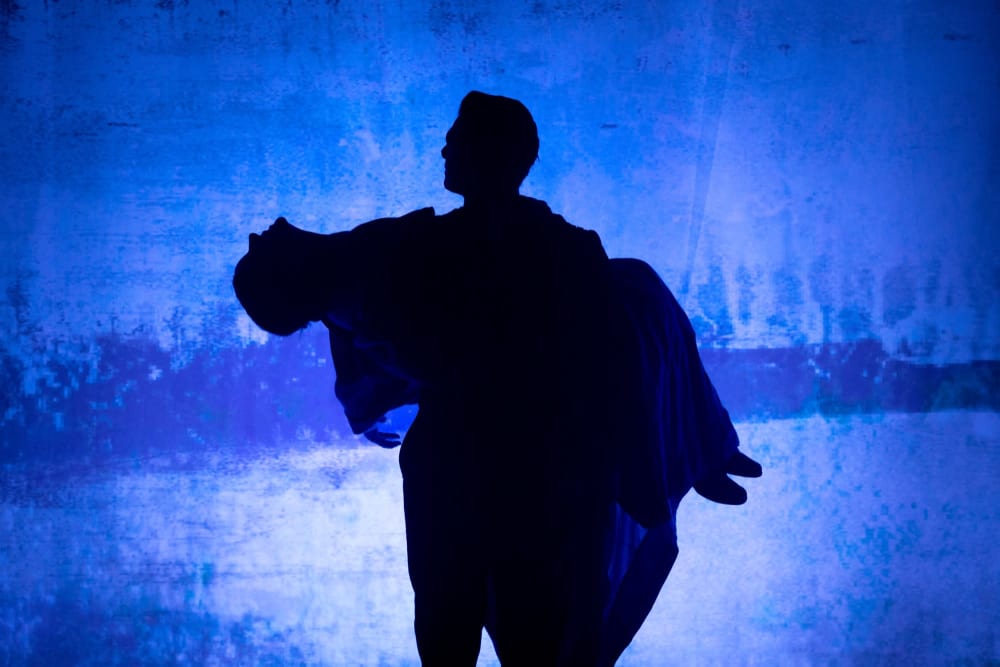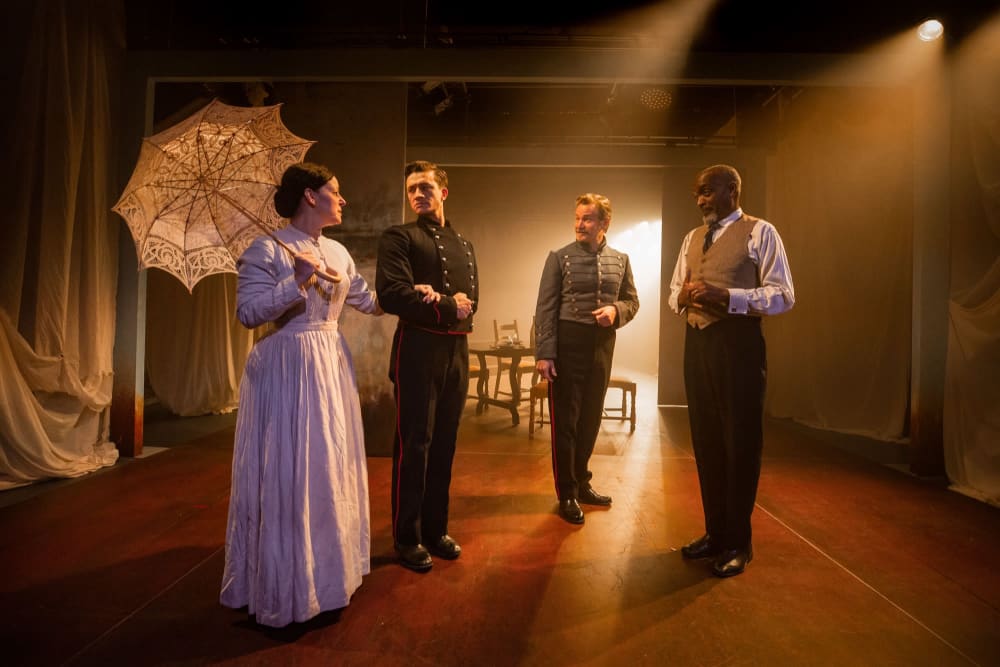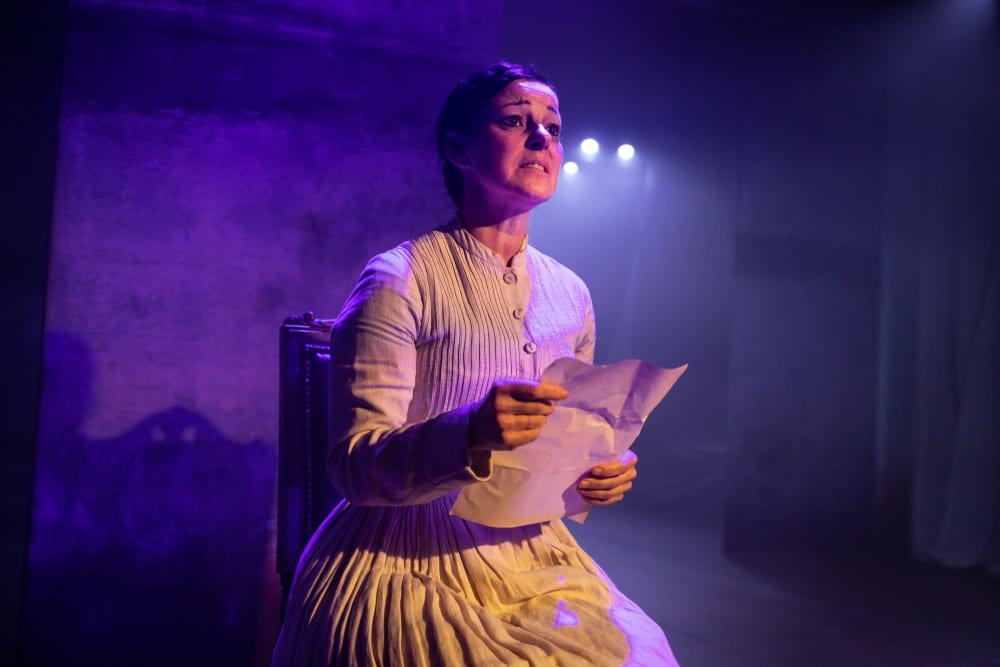 Hope Mill has brought an all-star cast to Ancoats for the late Stephen Sondheim's Passion, last seen in Manchester when the original West End production starring Maria Friedman, Michael Ball and Helen Hobson came to the Palace Theatre in 1996.
Based on the 1981 film Passione d'Amore directed by Ettore Scola, in turn based on the 1869 Italian novel Fosca by I U Tarchetti, it's a show I've often thought of as Sondheim's answer to those who said he could only deal with love through cynical humour—epitomised in Company—bringing the full-on intensity of romanticism to the musical stage. Throughout, it toys with ideas of what 'love' actually is and how strong it has to be to earn the name, building up to the totally un-cynical line, "loving you is not a choice, it's who I am".
It begins with Giorgio and Clara in bed together, singing of their "Happiness", praising one another's looks and singing of their love for one another—although it is revealed later that Clara is married with a child. Giorgio is transferred to some out-of-the-way military outpost, where the commanding officer, Colonel Ricci (Tim Walton), explains that a sudden piercing scream in the camp is just Fosca, his sick cousin. Giorgio, a lover of literature and beauty as well as handsome, offers to lend her some books.
Giorgio meets Fosca but struggles to deal with the intensity of her feelings, writing to Clara about them, and tries to avoid her, but she becomes gravely ill and kindly Dr Tambourri (Ray Shell) with the warm chuckle begs Giorgio to see her in her sick bed. She improves, but her attentions are starting to affect his own mental health, and the doctor asks him to stay away from her, but he cannot.
The debates about what love means continue throughout the show. Giorgio tells Fosca that it isn't love she feels but obsession. Fosca tells Giorgio that she would die for him and asks whether Clara would die for him. When he asks Clara to leave her husband and child for him, she refuses, asking how they will manage, as they're not the kind of people who could "make do".
This is a story of intense feeling and... well, passion that doesn't end happily for anyone and doesn't have many light moments, but there are a few, such as the banter in the "Soldiers Gossip" song fragments. However, it is an examination of the relationships between a small number of people that doesn't require the spectacle of a West End production, and in fact may benefit from the close intimacy of a venue like Hope Mill.
Director Michael Strassen's production keeps that intensity throughout, even across the interval (the original show didn't have one), driven by the music that never seems sparse or incomplete despite there only being five musicians (MD Yshani Perinpanayagam on keys, Ed Sanders on piano, Samy Okuma-Chine on violin, Marcus Silva on double bass and Emma Roseanne Haughton on flute and clarinet).
Elin Steele's set design cleverly utilises sliding screens to cover swift changes, although they aren't quite wide enough to properly conceal what's going on behind them. Charlie Morgan Jones's lighting keeps everything quite dark and shadowy, while sound designer Dan Samson gets good clarity of sound (although it was a bit harsh at the start of act II at the performance I attended).
Ruthie Henshall, wonderful of course as Fosca, is dressed plainly and not made 'ugly'—I could see the lines of Maria Friedman's make-up in 1996 from the back of the circle—but perhaps this opens up other ideas about body image in someone who is clearly suffering from severe depression but is always being told she isn't good looking. Dean John-Wilson as Giorgio shows a confident, literate and handsome young man getting into a situation he can't control, and the effect it has on his mental health. Kelly Price's Clara isn't just selfish and obsessed by appearance—she has greater depths and other concerns as she shows later.
This isn't a perfect show—having a lot of information delivered through letters between Clara, Giorgio and Fosca can make it seem static at times—but when it does hit the emotional chords, it can bring a lump to the throat and a tear to the eye, certainly in this production.
This is obviously a rare opportunity that Sondheim completists won't want to miss, especially with a cast of this calibre, but there is plenty here for theatre fans generally to show that musical theatre can be serious, emotional and intelligent—and why Sondheim was the master at it.
Reviewer: David Chadderton