Patriots
Peter Morgan
Noël Coward Theatre
–

Listing details and ticket info...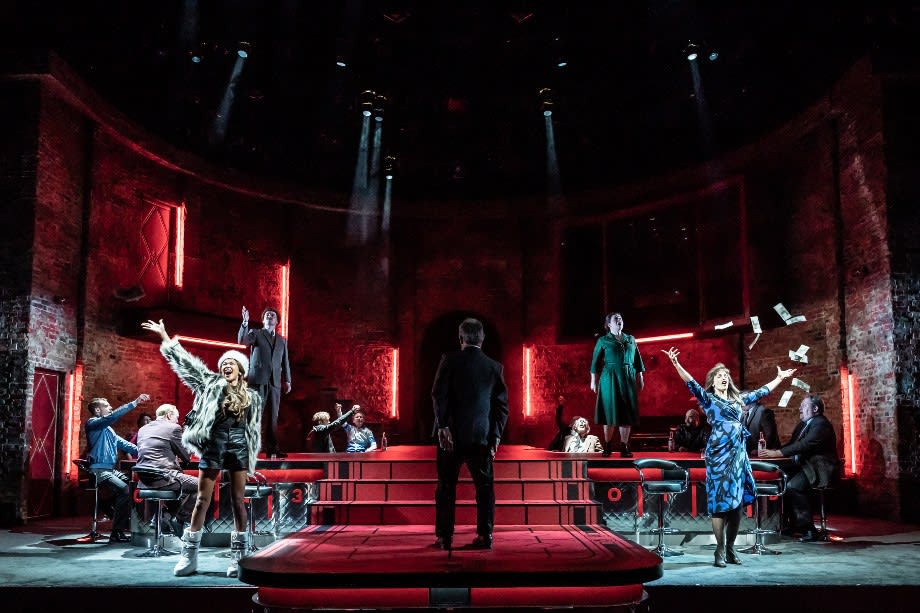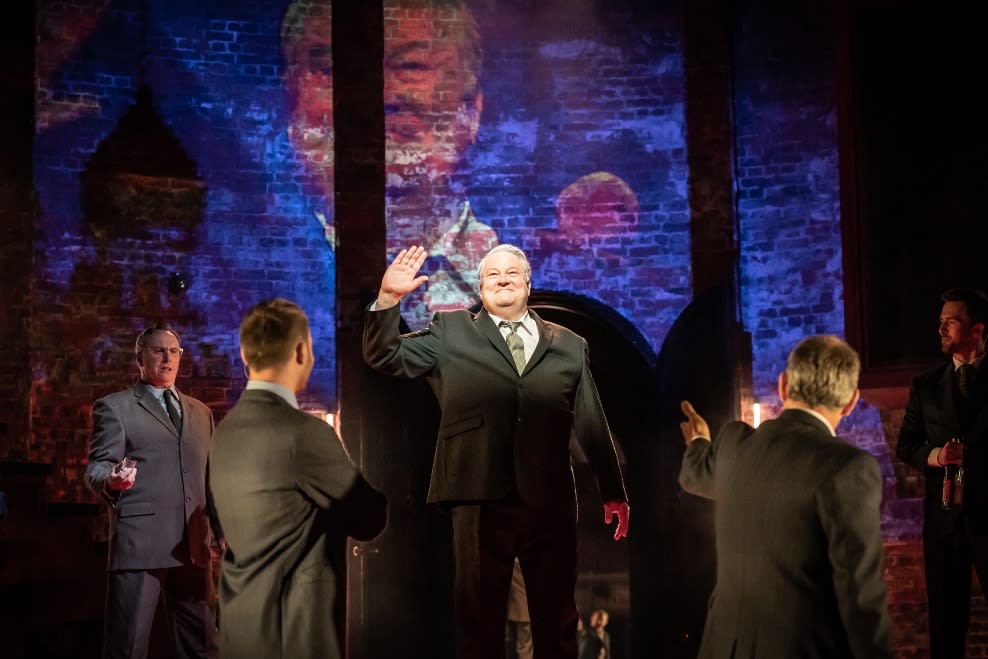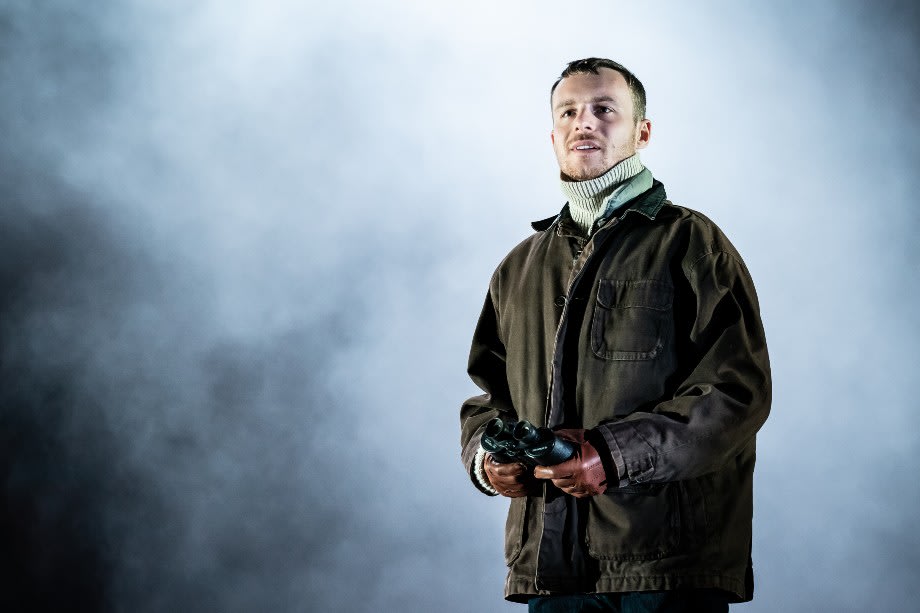 A dramatisation of some of the leading Russian political figures over nearly forty tumultuous years would be a challenging task for anyone, but the entertaining writing of Peter Morgan's Patriots, fluently directed by Rupert Goold with an eye for the memorable image and gesture impressively conveyed by a fine cast, does just that.
Perhaps it's inevitable that for all its witty language, the show works by broad brush strokes of just a few of the shaping events of that period and a focus on depicting a charismatic Russian oligarch, Boris Berezovsky, with telling side glimpses of Putin played by Will Keen in a performance that won him an Olivier award, the Russian oligarch Roman Abramovich and the one-time Russian Federal Officer Alexander Litvinenko.
In a couple of brief early scenes, Berezovsky appears in 1955 aged nine years old as a child prodigy already brilliant at mathematics. But it is the wild greed of the post-soviet Russian free market economy of the 1990s where the actor Tom Hollander as the confident, lively businessman Berezovsky comes into his own buying and selling cars, schmoozing with those around President Boris Yeltsin and making deals which lead him to others useful in his accumulation of wealth and power.
Making a call to Vladimir Putin, a deputy mayor he hoped to persuade about the location of a car dealership, he is struck by the man's refusal to accept a bribe. That's one of the reasons why he influenced others to make Putin the President who succeeded Yeltsin. Late in the play when Putin turns out to be a lot more autocratic, Berezovsky is parading how important businessmen like him have been for creating the new Russia. Putin comments that their activities left a great many people starving. Of course, the various characters give a nodding gesture to patriotism as motivating whatever they are doing.
Another man who impressed Berezovsky is Litvinenko, whom he refers to as the only honest policeman in a dishonest system. Litvinenko (Josef Davies) had been sent to investigate the attempted assassination of Berezovsky which killed his driver. In a slightly callous joke that got a laugh, Berezovsky describes the driver's head rolling into his lap.
The light, unserious manner of that near-death experience is typical of all his encounters in which even the rejection of his deals could often conclude with a genial joke and him giving the person he was talking to a huge hug.
However, not everyone gets his immediate attention. Several times, he dodges meeting Abramovich (Luke Thallon) whom he refers to as "the kid", who does exude a certain relaxed, youthful, laid-back approach to life. But "the kid" turns out to be a very useful monetary connection and not without his own self-interest.
The second half of the show takes us to the increasingly vulnerable exile in England of Berezovsky and Litvinenko as dissidents that Putin would prefer out of the way.
Although there is a very watchable believability about the play, it tells us practically nothing about the historical events that propelled Russia into a form of free market gangster capitalism and doesn't really give us much complexity of characterisation or any characterisation of women. But there is no denying it is a good story well performed.
Reviewer: Keith Mckenna