Peddling
Harry Melling
HighTide Festival Theatre
Arcola Theatre
–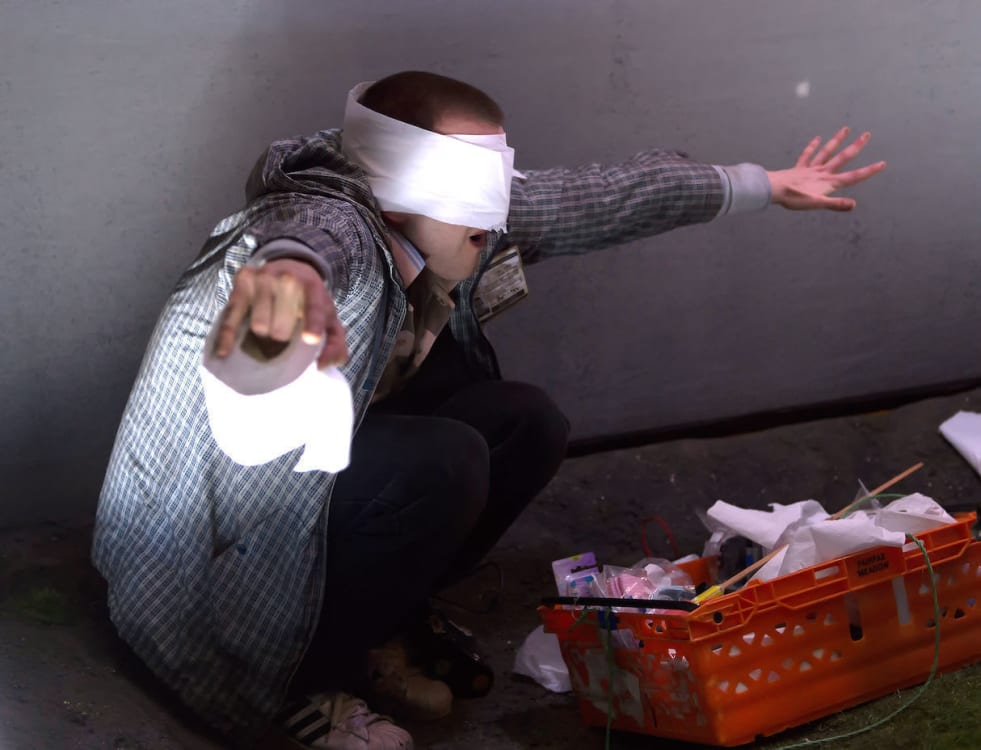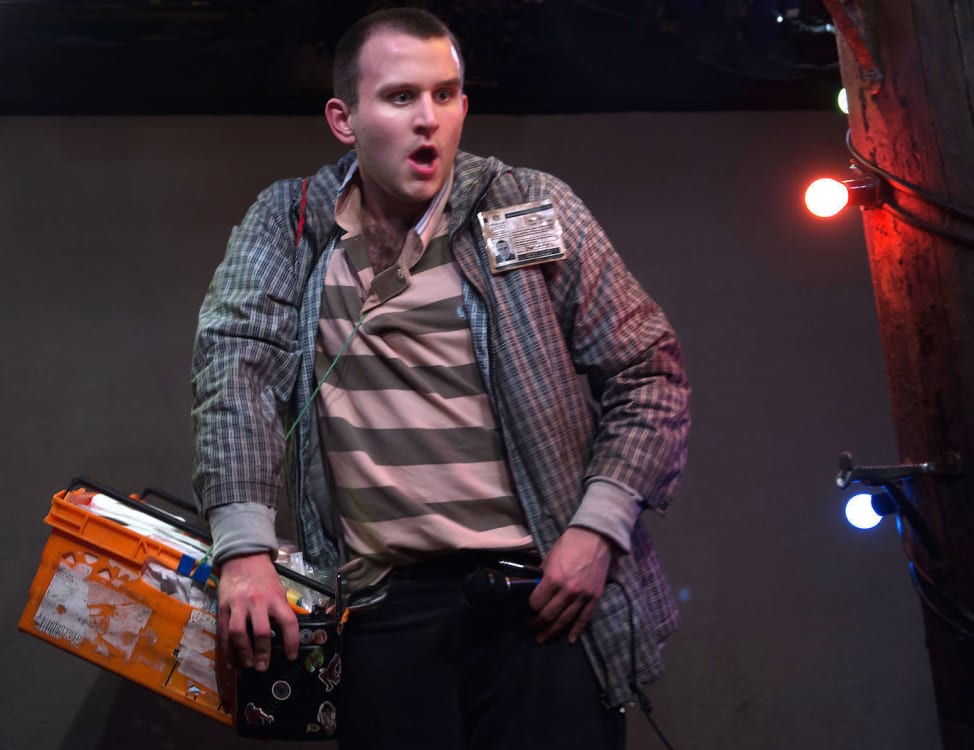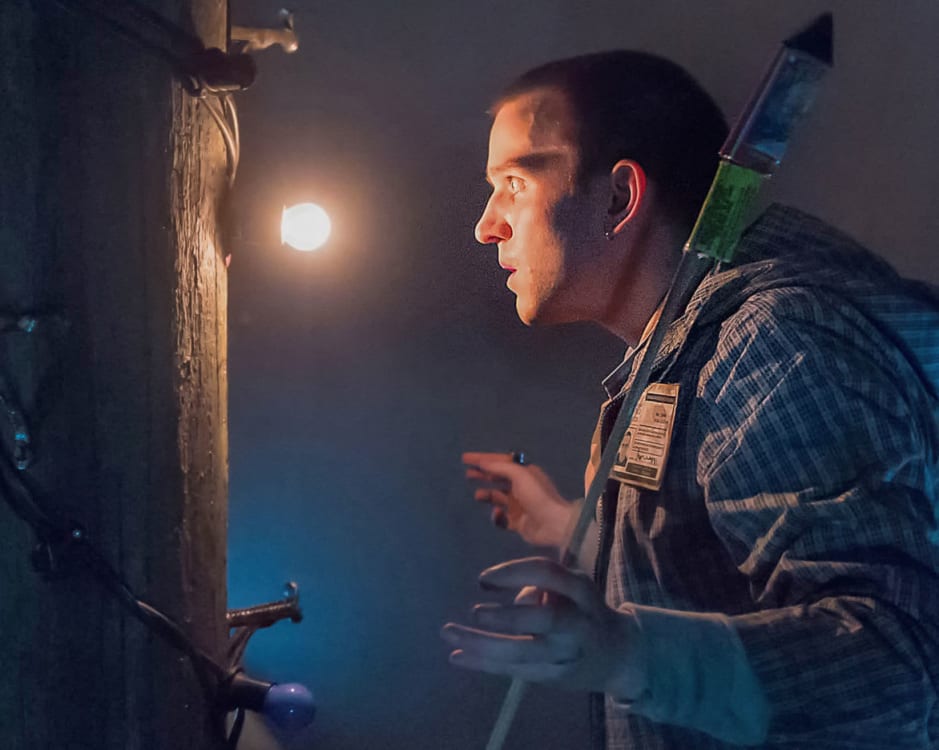 Harry Melling's poetic play received plenty of plaudits when it premièred last year at HighTide, he has already taken it to Off-Broadway and now, at its London première, it's clear why it generated such enthusiasm.
It lasts just under an hour, but every minute of Harry Melling's solo performance of his own play is compellingly concentrated in this production directed by Steven Atkinson.
Written in a kind of free verse with a lot of rap rhyming, it is a look at the life of a 19-year-old youth who is a door-to-door pedlar selling over-priced "household necessities" (as his spiel describes them) of which you already have a cupboardful.
He is one of a gang that get bussed in (actually vanned in his case) by a bossman who supplies the goods and takes most of the profit. He may wear a badge that identifies him as being part of Boris's young-offender scheme ("makes me legit / with this on people won't question it"), but that comes from the Bossman who says, "I fucking own you!"
In a succession of encounters and rants, the boy shares his experiences and thoughts as he goes "knock knocking—professional doorstep-hopping" around north London: Highgate, Hampstead Garden Suburb and the mainly uninhabited mansions of Bishops Avenue, even finds the reviewing officer who assessed him and has still got his file.
It is a poignant portrait of a young man trapped by life, his situation symbolised physically by Lily Arnold's set, which encloses him in a gauze box. As Melling careers around the telegraph pole at its centre, he creates some of the clients he encounters with the twist of a light bulb while his boss yells threats on his mobile.
This is a remarkable writing début from an actor who fully matches up to the challenge set by his own script. The staging, Azusa Ono's lighting and George Dennis's sound design all contribute to the effectiveness of Steven Atkinson's production but it is Melling's play in every sense and fully deserves its enthusiastic reception.
Reviewer: Howard Loxton