Penguin Café Mixed Programme

Birmingham Royal Ballet
Birmingham Hippodrome
–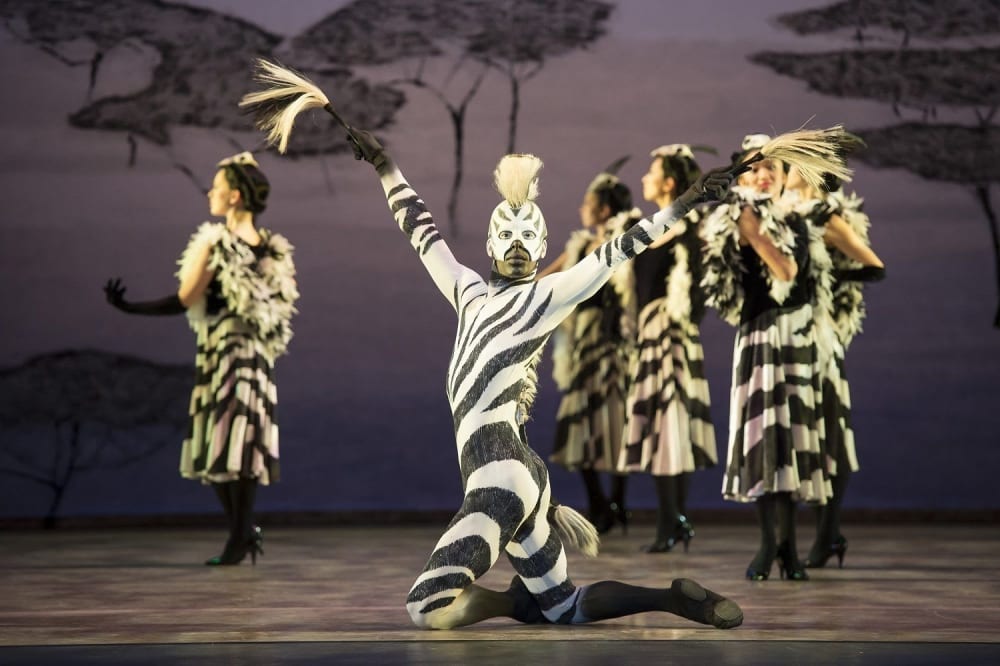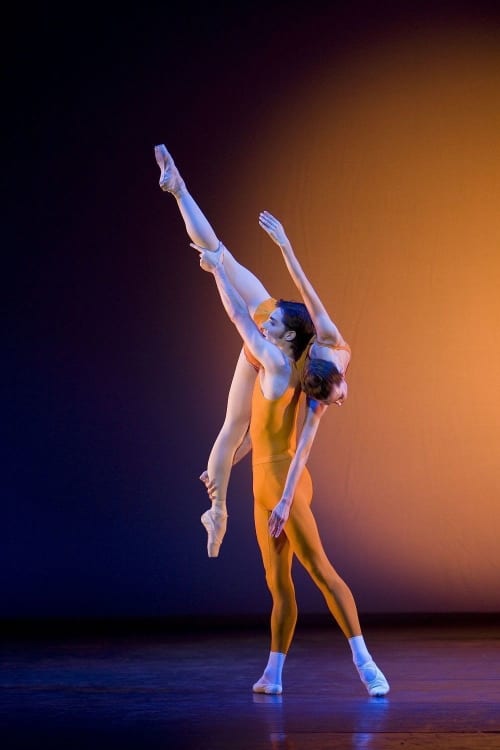 Marking the 25th anniversary of his death, in celebrating Kenneth MacMillan's legacy, Birmingham Royal Ballet presents a Mixed Programme, featuring two of his exemplary works Concerto and Elite Syncopations, as well as company director David Bintley's thought-provoking 'Still Life' at the Penguin Café, accompanied by the Royal Ballet Sinfonia, conducted by Philip Ellis.
Costumed in Jurgen Rose's radiant coloured practice dresses, the trilogy opens to MacMillan's virtuoso one-act ballet in three movements: Concerto, set to Shostakovich's Piano Concerto No. 2 in F major, Op. 102. Premièred by the Staatsballett Berlin in 1966, Soloist Miki Mizutani and First Artist Lachlan Monaghan drive the sprightly First Movement, piano-accompanied by Jonathan Higgins.
This is followed by the romantic pas de deux, the Andante Second Movement, a piece often performed on its own at gala performances. Here Soloist Yvette Knight uses First Soloist Yasuo Atsuji's supporting arm as a barre, executing MacMillan's divine adagio movements, which were inspired by watching Canadian-born ballerina Lynne Seymour warming-up at the barre during rehearsal. The Allegro Third Movement is lead by Principal Delia Mathews, who exquisitely commands the stage space, bringing the opening repertoire to a triumphant close.
The middle section is MacMillan's 1974 ragtime one-act ballet Elite Syncopations. "Loosely based on a dance competition", it follows twelve musical numbers, each danced by a different group of dancers, whilst the others sit around the fully stripped back stage. Wearing Ian Spurling's brightly coloured lycra costumes, fashionable in the '70s disco era, the animated work is set to early twentieth century ragtime music of Scott Joplin. The score, performed by The Royal Ballet Sinfonia, who are dressed identical to the dancers, form a twelve-piece band led by pianist conductor Matthew Drury.
Noteworthy are The Cascades, a striking and entertaining pas de trois danced by Soloist Maureya Lebowitz, Principal Delia Mathews and Artist Daria Stanciulescu. Full of personality and strong technique, coupled with intricate partnerwork, Principal Nao Sakuma performs Stoptime Rag and is later joined Principal Tyrone Singleton for the enchanting Bethena Concert Waltz, whilst Aitor Galende pairs with fellow Artist Daria Stanciulescu in the pantomime vignette, The Alaskan Rag, together excelling in musicality and showmanship—a couple to watch out for.
David Bintley's 'Still Life' at the Penguin Café was conceived with composer Simon Jeffes in 1988. The one-act work follows a series of comedic sketches, each focusing an endangered species seeking 'shelter from the storm at the Penguin Café', the scene to which the ballet opens. Dancing to upbeat Madagascan zither inspired melodies, First Artist Ruth Brill opens the ballet as an animated beaked being, the Great Auk.
Next, Soloist Maureya Lebowitz, the high-heeled starlet Utah Longhorn Ram ballroom dances with First Artist Lachlan Monaghan. Danced to the somber minimalistic sounds of White Mischief, inspired by African trance, Soloist Brandon Lawrence delivers an electrifying performance as the Southern Cape Zebra, accompanied by a pack of antelope-skulled and rhythmic corps de ballet catwalk models.
Reunited for a circus finale, the ensemble move to the pulsating rhythms of Numbers 1 - 4, which Bintley inferred as pouring rain.
Reviewer: Naomi Cockshutt