People Show 138: Last Day
Gavin Brierley and Fiona Creese
People Show
–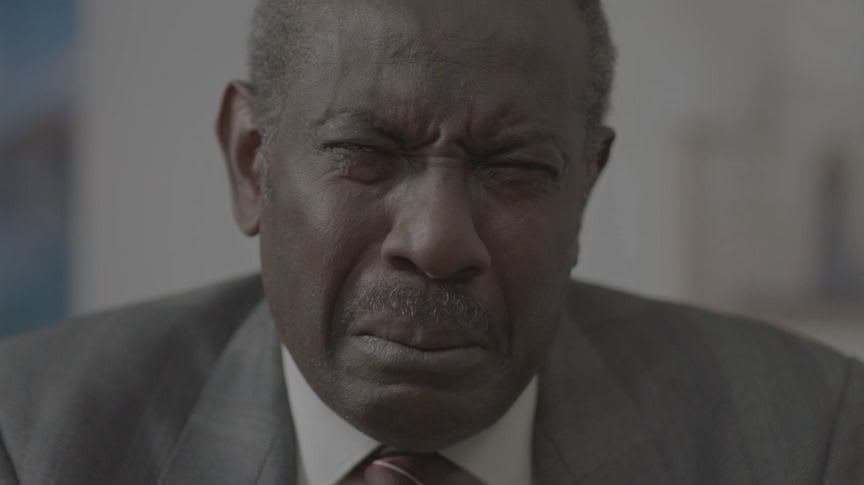 People Show had been scheduled to screen this short film in March but that was cancelled due to lockdown. It now gets this première on YouTube after winning Best Actor (Tyrone Huggins) and Best Director (Gareth Brierley) at Independent Shorts Film Festival LA and Best Short Film and Best Direction at Best Shorts Festival La Jolla, CA.
Last Day follows Henry (Huggins) who, after thirty years working for a sock-making firm, retires with his presentation carriage clock factory and looks back on his relationship with the company and responsibilities towards the workers that, as Human Resources Manager he had been told to make redundant.
It is a mixture or real-time and memory that, as he wanders through the stark and empty building, peoples it with surreal images as he struggles with his feelings and looks back on his own actions.
Last Day doesn't attempt any political context; its image of bosses and workers is as simplistic as 1930s agitprop. Like Henry, it has its heart in the right place, though economists may find it sentimental. The central performance by Huggins with a cast drawn from the University of Roehampton's Drama, Theatre and Performance department and the images it creates using a variety of theatrical techniques make it very watchable.
Reviewer: Howard Loxton