Perséphone
Igor Stravinsky, poem by André Gide
Teatro Real, Madrid
Teatro Real, Madrid
From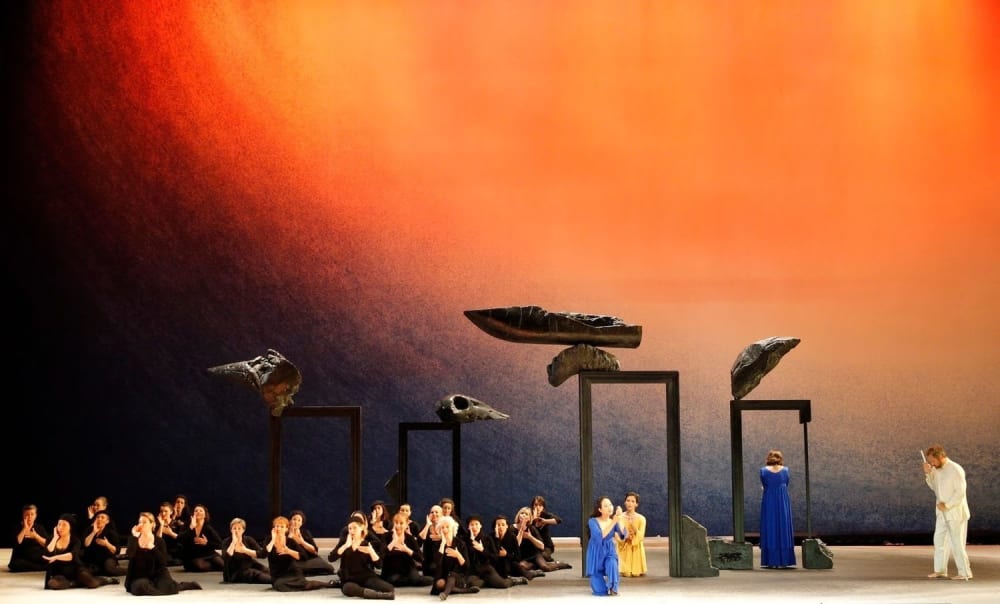 It was Ida Rubinstein, the Russian dancer and patron of the arts, who commissioned Igor Stravinsky and André Gide to compose and write the one-act Persépone for her ballet company. The première took place in Paris in 1934, shortly after the fascist riots to bring down the government. Rubinstein danced and spoke the lead role in French
Perséphone, daughter of Zeus and Demeter, is abducted by Pluto to be Queen of the Underworld. She is not even sure she's alive. But she is. Does she imagine a loving heart can escape Hades unscathed? Not even a god can elude destiny.
Peter Sellars's production, conducted by Teodor Currenzis and designed by George Tsypin, was seen at Teatro Real in Madrid in 2012 and revived in 2016.
The French playwrights have always gone to the ancient Greek myths for their stories. The opera is billed as a melodrama in three scenes. The first scene is the abduction. The second scene is set in the underworld. The third scene is rebirth.
The performance lasts 58 minutes. It's all very French and static. It doesn't feel like a melodrama. Despite the efforts of Sellars to make it visually interesting, it still feels like a staged concert recitation.
Dominique Blanc is Persépone, who has a strong compassion for those who are suffering in Hades. Paul Groves is Eumpole, son of Poseidon. Blanc and Groves recite Homer and act as narrators and commentators. Groves, in a white suit, carries a stick and wears dark glasses.
The Ancient Greek myth is given an Asian look. The major feature of the production is the Cambodian dancers and their characteristic slow and expressive hands. The lead dancers mirror the singers. Sam Sathya is a sad-faced Perséphone. Khon Chensithyke, dressed in red and carrying a baton, is Pluto and he has a highly distinctive gait.
There is some beautiful religious singing. The opera celebrates the world's first morning and sings a hymn in praise of the birth of spring and the golden harvest to come.
Reviewer: Robert Tanitch