Persuasion
Jane Austen, adapted by Jeff James with James Yeatman
Royal Exchange Theatre
Royal Exchange Theatre
–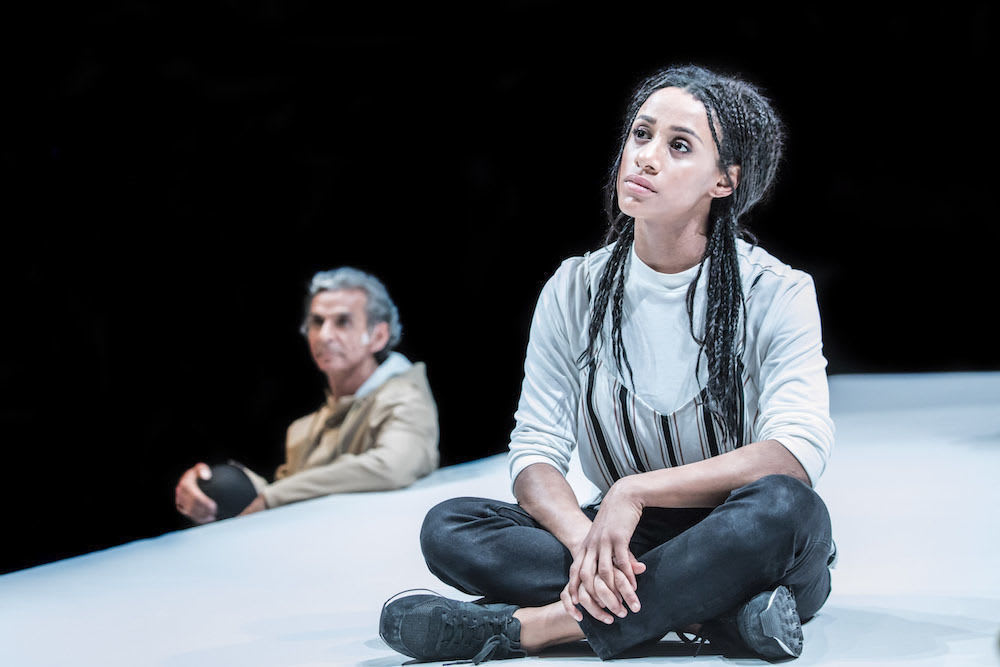 Jane Austen's 1817 novel is given an unusual but very lively interpretation by director Jeff James and dramaturg James Yeatman, making it both faithful and contemporary at the same time.
Alex Lowde's design places the modern-dressed actors on a long, white, raised platform like an extended boxing ring—which later splits with the top half revolving like the fingers of a clock. Music and sound designers Ben and Max Ringham have provided a soundtrack of pounding modern dance music, even though the script still refers to pianos and harpsichords. The gestures and expressions, especially of the younger characters, are all as modern as the music and the dance moves.
This doesn't jar quite as much as it might in a production that evolves more in a dreamlike way than through scenes with clear beginnings and ends. Lara Rossi's Anne, around whom the play centres, sometimes spins characters around mid-scene and pushes them off the stage as though she wants to silence their voices in her head. I haven't read the novel, however I'm told the basic story of the play is quite faithful to it.
The play begins with Elizabeth (Cassie Layton) desperate to move to somewhere where there are men to meet as she must find a husband before she is too old, but the family is broke. Her father Sir Walter (Antony Bunsee), looking more like an ageing rock star than a Regency nobleman, has to let out their home, Kellynch Hall, so they can move to Bath for a while, but Anne decides to stay with her other sister, a very grumpy and argumentative Mary (Helen Cripps), and her much more agreeable husband Charles (Doran Simpson) instead.
Anne was persuaded to break off an engagement with Frederick Wentworth seven years earlier when she was 19. Wentworth went to sea but, now a Captain, has returned as the war has ended. There are lots of complications, including a day at the seaside that involves filling the theatre with foam (huge praise to the stage crew for getting it all shifted in the interval) for the actors to cavort in and an accident to Samuel's sister Louisa (Layton again) as she is flirting with Wentworth, but of course all ends reasonably happily.
The production is short, lively and fast-moving, but does have some quieter, more reflective moments. There are great performances all round, but especially Rossi, who holds it all together effectively, and a great comic pairing of Layton with Caroline Moroney as both Elizabeth's companion Mrs Clay and Louisa's sister Henrietta. The cast is completed by Geraldine Alexander as Anne's surrogate mother Lady Russell and Arthur Wilson as various potential love interests.
The production is very much played for comedy, but most of the original story is there and is told clearly. The style is perhaps not for everyone, but it is performed with fun and with total commitment for a production that is as frothy as—it would appear—the sea at Lyme Regis.
Reviewer: David Chadderton