Peter Grimes
Benjamin Britten
Grange Park Opera
Grange Park Opera
–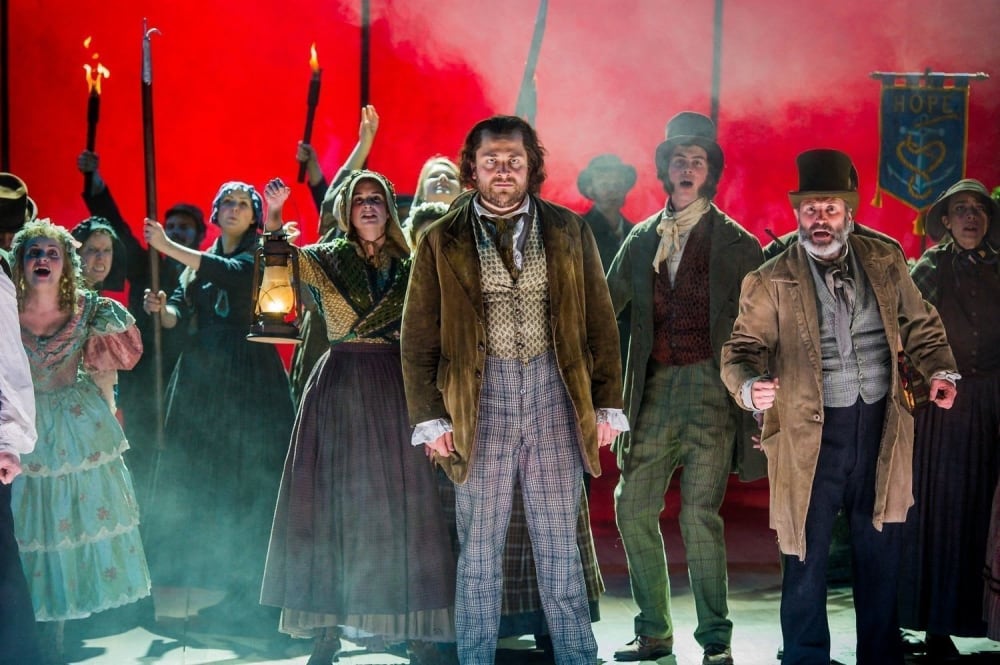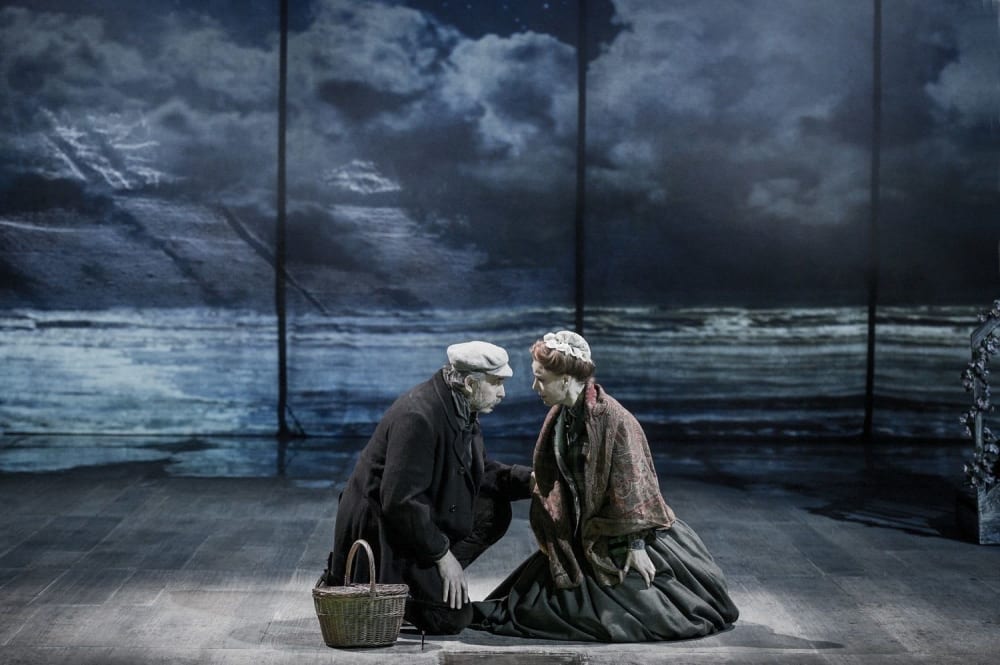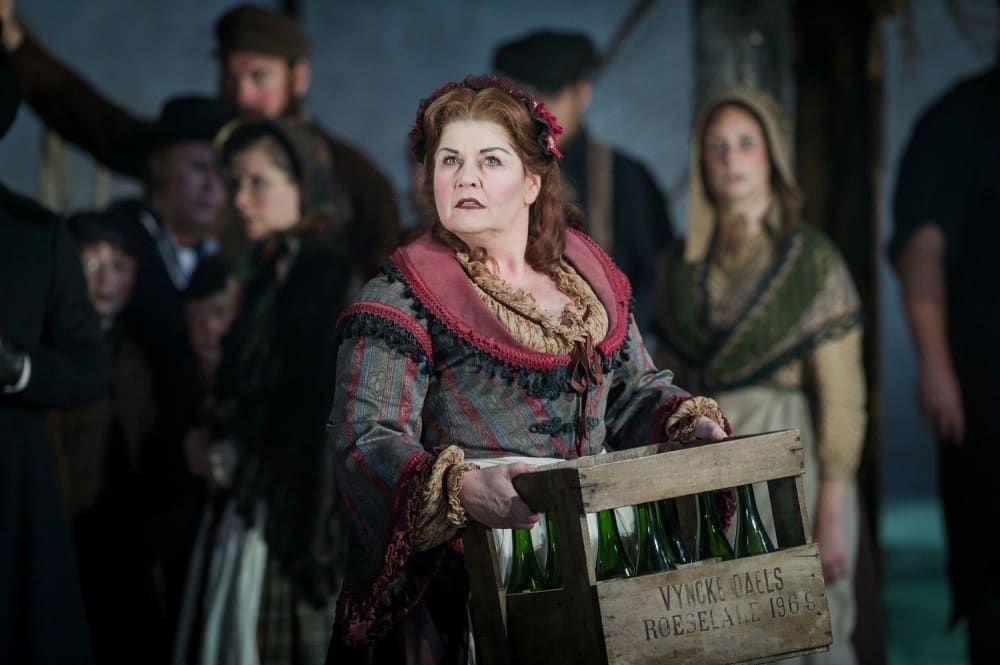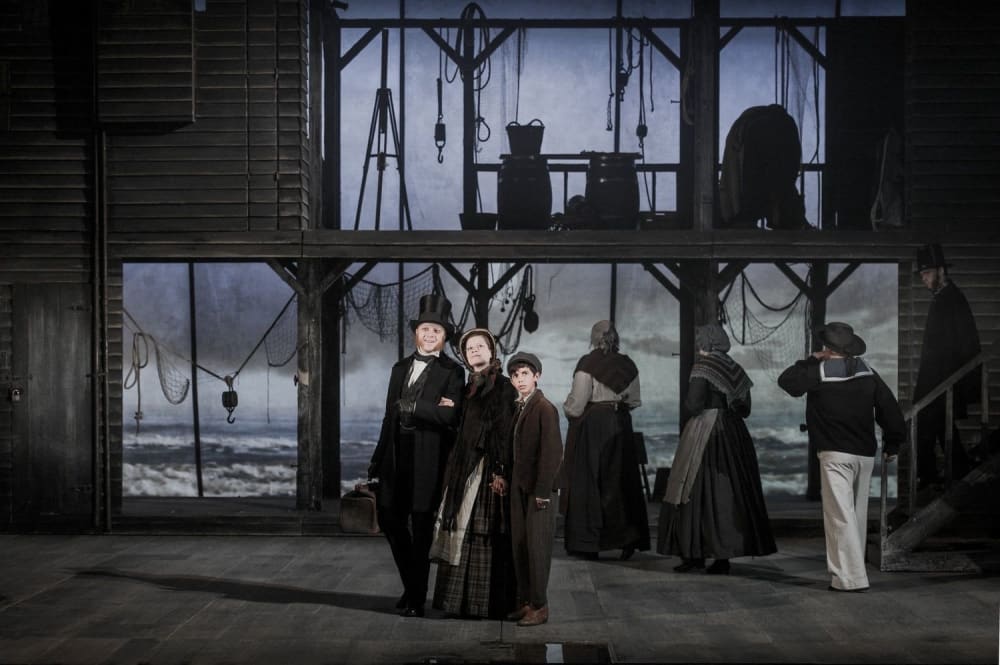 It may be the conclusion to last year's Britten fever, but Grange Park Opera has laid on a very good introduction to Peter Grimes.
Set in a small nineteenth-century fishing village and bedecked in the appropriate top hats and petticoats, this production is back where the composer intended. Ultra-realistically so in fact—as wave after wave crashes hypnotically onto the stage from a video-wall backdrop.
The only departure from the original is the addition of flashbacks, brought in by director Jeremy Sams during the Sea Interludes. A young Peter is abused by his own violent master, bullied by other children, and finds friendship in a young Ellen. Sure, this device might be better suited to the musical productions in which Sams made his name, but it gives an audience struggling to care about any of the characters some sort of explanation as to why the protagonist is so inaccessible.
And inaccessible he is. American tenor Carl Tanner may have settled vocally into the run, with a rich and at times haunting sound, but his acting performance is unreadable. Britten must take some responsibility for this, creating principal characters which he doesn't develop enough. But there is an added aloofness to Tanner's interpretation that disengages the audience.
Grimes's lack of development as a character does nothing to help his love story with Ellen, which is unconvincing enough to throw parts of the plot into doubt. It's a shame as the individual performances are strong: Georgia Jarman fills the opera house with her delicately warm tone in the "Embroidery Aria". But it isn't enough to warm the air between her and the eponymous protagonist.
There is much more chemistry between Jarman's Ellen and the other women. When Anne-Marie Owen's Auntie, Soraya Mafi and Rosie Bell's as the Nieces join Jarman to sing of the childishness of men, the result is a gorgeous tapestry of heartbreaking truths.
The other female deserving a mention is Rebecca de Pont Davies as a crazed, eye-popping Mrs Sedley. Her acting performance is a touch of light amid the story's shade. Along with Gary Griffiths as a cheery and leery Ned Keene, she provides small-town comedy against the backdrop of human misery.
Stephen Gadd plays Captain Balstrode with understated elegance. But it's the chorus that steals the show. In acts II and III, the wall of sound they create as the 'mob' is spine-tingling in its power, eclipsing the Bournemouth Symphony Orchestra conducted by Stephen Barlow.
And if the ensemble steals the show, Francis O'Connor's set comes a close second. The whole stage glistens with sea spray, reflecting dingy wooden façades and hobnail boots. When front walls are peeled back, it's with voyeuristic anticipation that we peer inside Grimes's hut or the village pub.
This production may fetishize Dickensian England, but that's no accident, as an extract from Oliver Twist in the programme makes clear. After all, Britten has made beautiful music from "a nasty business".
Belle Lupton is on the board of Grange Park Opera's 'Meteors' (under 30s). But here she writes as a journalist and therefore objectively.
Reviewer: Belle Donati