Peter Pan Goes Wrong
Henry Lewis, Jonathan Sayer and Henry Shields
Mischief Theatre
The Lowry
–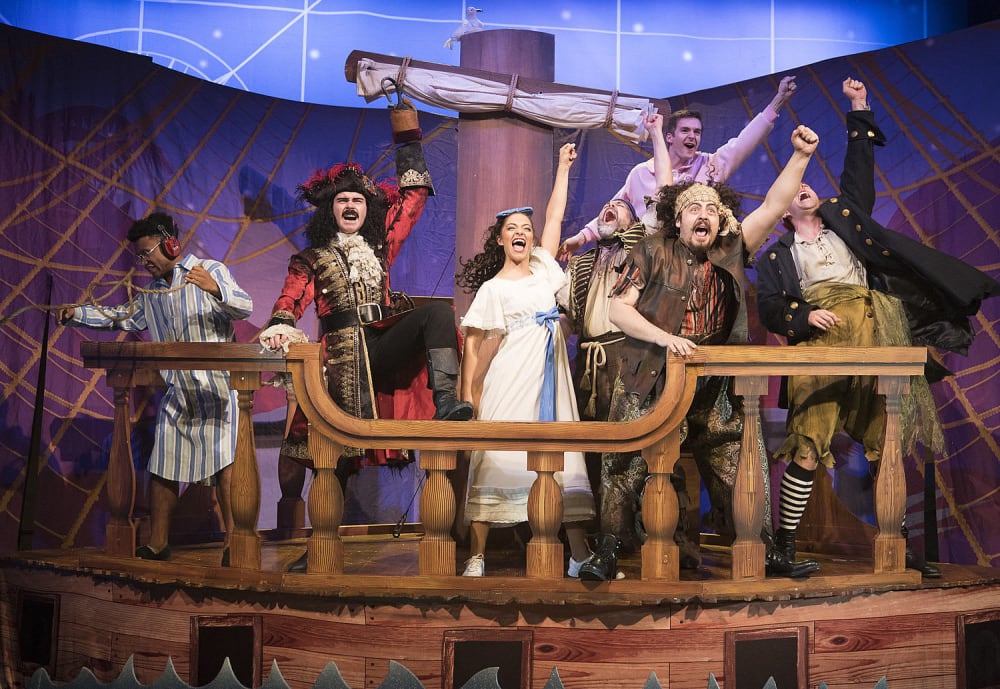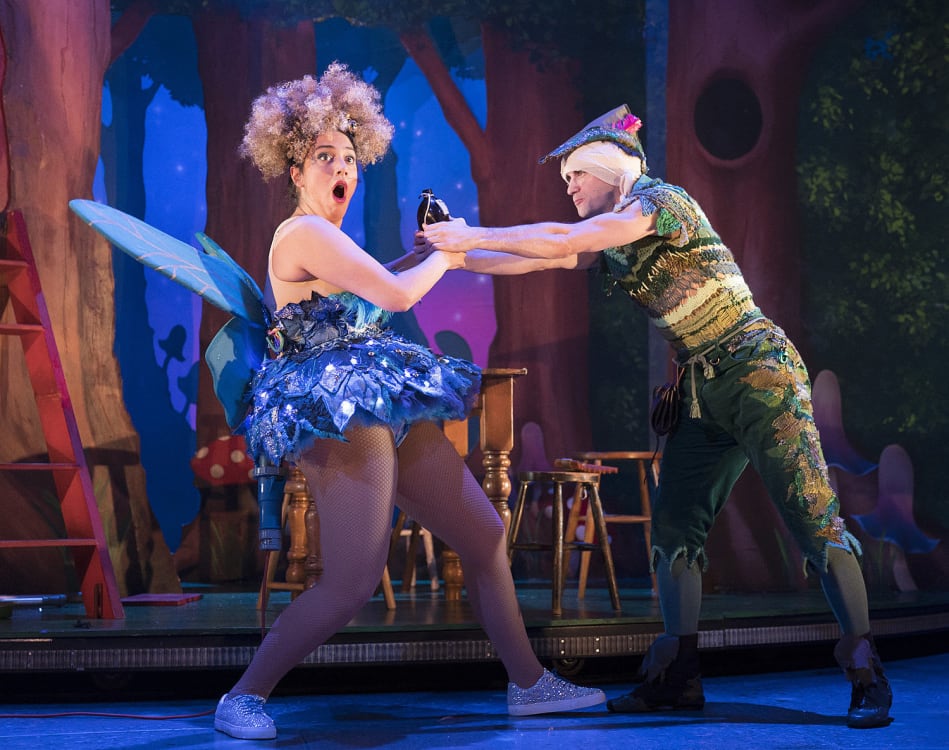 Mischief Theatre return to the The Lowry—in the guise of hapless amateur dramatics group Cornley Polytechnic Drama Society—with a new UK tour of their 'traditional Christmas vignette,' Peter Pan Goes Wrong.
Having already 'gone wrong' to great acclaim in London since 2015—and in a one-hour Christmas special on the BBC—this fantastically funny, farcical show sees a cast of actors attempting to perform their adaptation of J M Barrie's classic in the face of accidents, injuries, errors and egos.
The results are truly belly-laugh-inducing and a masterclass in physical comedy. Every member of the cast has pitch-perfect comic timing and their own distinctive quirks that become running gags: Wendy's melodramatic physicality, John's robotic delivery of lines fed to him through a conspicuous headset and Captain Hook's increasing frustration at being trapped in pantomime-style exchanges with the audience are all successfully milked for laughs.
Slapstick stunts come thick and fast, sometimes predictably, but at other times they're genuinely surprising—the sudden collapse of the children's nursery bunk beds, crushing John and Michael, gets both laughs and screams from the audience. The rapid succession of 'accidents' that befall the cast—Peter falling from his harness mid-flight, Lost Boy Tootles getting her leg severed by the backdrop, the stage hand knocked unconscious while standing in for the lead role—are spectacularly convincing, whilst causing no harm to the performers. It's nice to see the stage crew get brought on for the bows at the end, because they really deserve it.
The lives of the Cornley Polytechnic players run parallel to the action of the play, with rivalry, ambition and unrequited love revealed through a succession of sound cue outtakes played by mistake. Like much of the onstage drama, it's all the more believable—and entertaining—if you've ever been involved in am-dram.
The sets and costumes add to the low budget feel, with a dangerously wonky pirate ship that tips the cast from end to end; a one-way dog door that Nana has to be freed from with power tools; and Tinkerbell's fairy light skirt, complete with extension lead and attendant stage hand, which eventually electrocutes her. The chaotic finale, which sees the cast trapped on an endlessly revolving stage as everything falls apart around them, is the perfect conclusion to the mayhem.
So if you should find yourself in need of a happy thought, I'd suggest going to see Peter Pan Goes Wrong. You'll come out with a pirate chest full.
Reviewer: Georgina Wells