Peter Pan
J M Barrie, adapted by Deborah McAndrew
Hull Truck Theatre Company
Hull Truck Theatre
–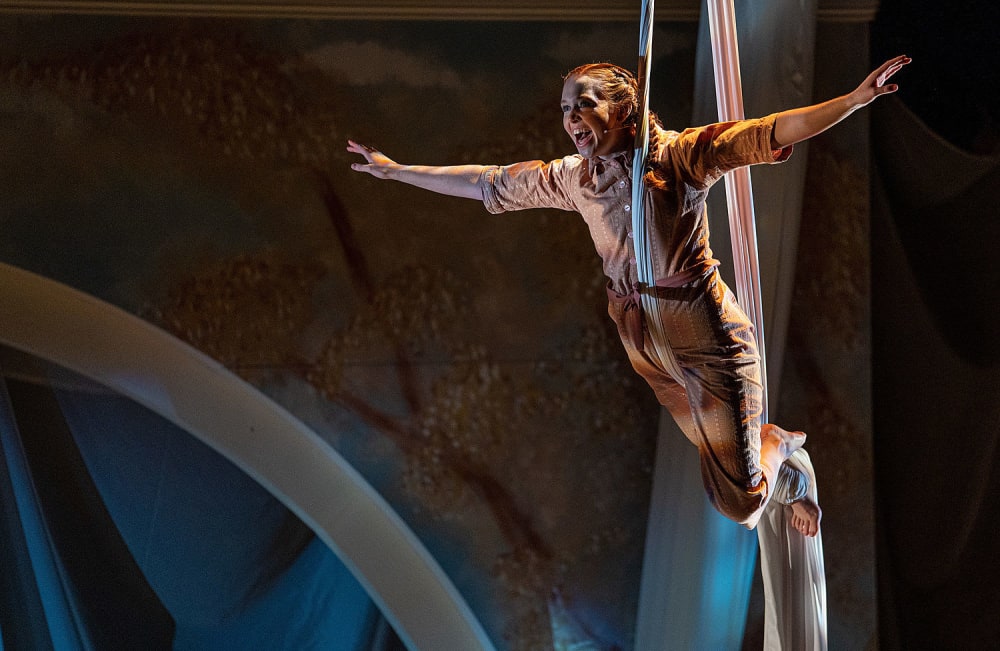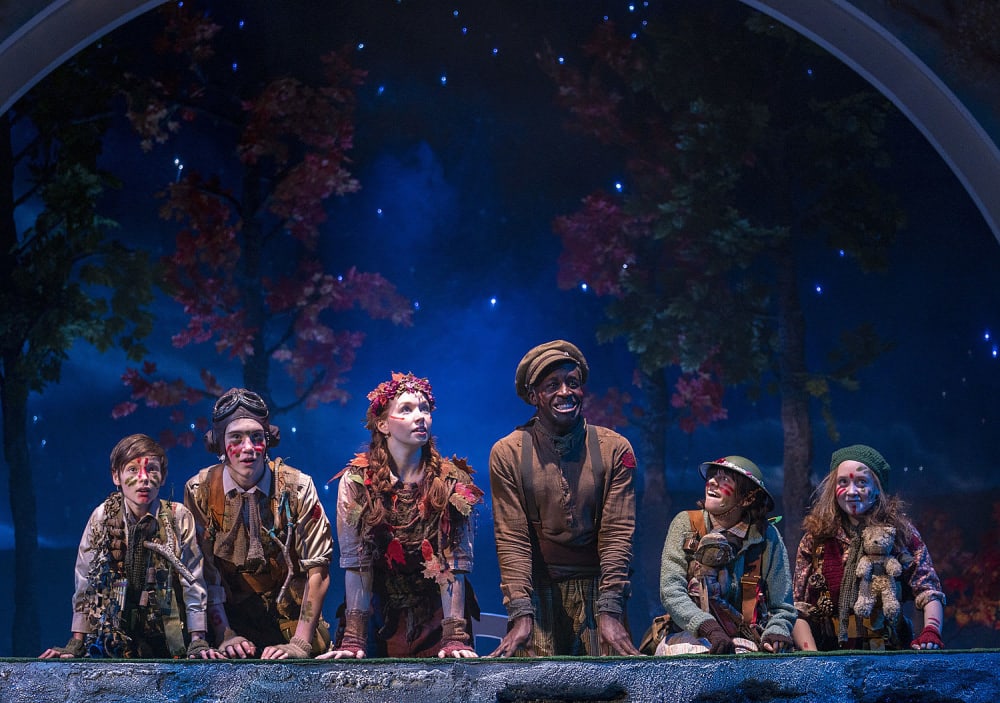 For its Christmas show this year, Hull Truck has chosen J M Barrie's classic, Peter Pan. It's a vibrant and colourful production, adapted by Deborah McAndrew, directed by Mark Babych.
As the boy who never grows up, Baker Mukasa provides a magnetic and energised characterisation, a child cleaving to the roots of a less spoiled and more natural world. The idea of depicting Peter coming from an African culture eschewing the sophistication of the West is a bold and effective move—especially as the 'grown up' world in this version is the wrecked aftermath of the war.
The play opens in the Darling household where Edwardian London is replaced by 1945 Hull. Mr Darling (Ryan O'Donnell) and his wife, Mary (Melissa Dean), preside over their chaotic family (Vanessa Schofield as Wendy, Jacob Butler as Michael and Aron Dochard as John) who entertain each other through stories and re-enactments. In the original Barrie story, Nana is the family dog, here ingeniously replaced by a dotty grandmother who doubles as Tinker Bell in the Neverland scenes (Joanna Holden).
Ciaran Bagnall's design is sumptuous. In the opening scene, sweeping white curtains embellish a barely furnished bedroom—a stark and simple place where Wendy dreams of other worlds. When those dreams are fulfilled, an explosion of colour that is Neverland fills the stage. It's a breathtaking moment.
As Wendy, Vanessa Schofield is a delight. As McAndrew says in the programme note, the story may be called Peter Pan but it's Wendy's story; her journey from romantic child, to adventurer and finally to the beginnings of adulthood. Schofield shares her character's whims, excitement and passion with a charm and subtlety which sustains across the arc of the play's two and a half hours.
There are some glorious set pieces. Peter and Wendy flying isn't achieved by technical wizardry or special effects but by actors' skill! The silken rope work by both Schofield and Mukasa is a scarily show-stopping moment. Incredibly, according to movement director Jon Beney, it was both actors' debuts into this kind of work. If you want to see trapezing without a safety net, book your tickets now and prepare to be amazed.
Ryan O'Donnell is a deliciously villainous Captain Hook and I, for one, was a bit saddened at his Quint-like death at the 'jaws' of the crocodile. I would have liked to have seen the excellent Melissa Dean been given more to do as Tiger Lilly—who seems only to have the occupational hazard of getting caught. Jacob Butler and Aron Dochard are a wonderfully funny double act and Joanna Holden's clowning skills as Tinker Bell are in a comic league of their own.
It is an admirable feature of Hull Truck's Christmas shows that they use elements of different genres without wholly subscribing to one of them; pantomime, musical and straight play are all in evidence. There's social comment, broad comedy and song and dance. Occasionally, for me, this gives a sense of a piece that is slightly at war with itself and the repeated references to Hull seem clunky. But it would be churlish to conclude that this is anything other than a delightful Christmas show with colour, spectacle and charm.
Reviewer: Richard Vergette