Peter Pan
Paul Boyd, adapted from J M Barrie
Lyric Theatre, Belfast
Lyric Theatre, Belfast
–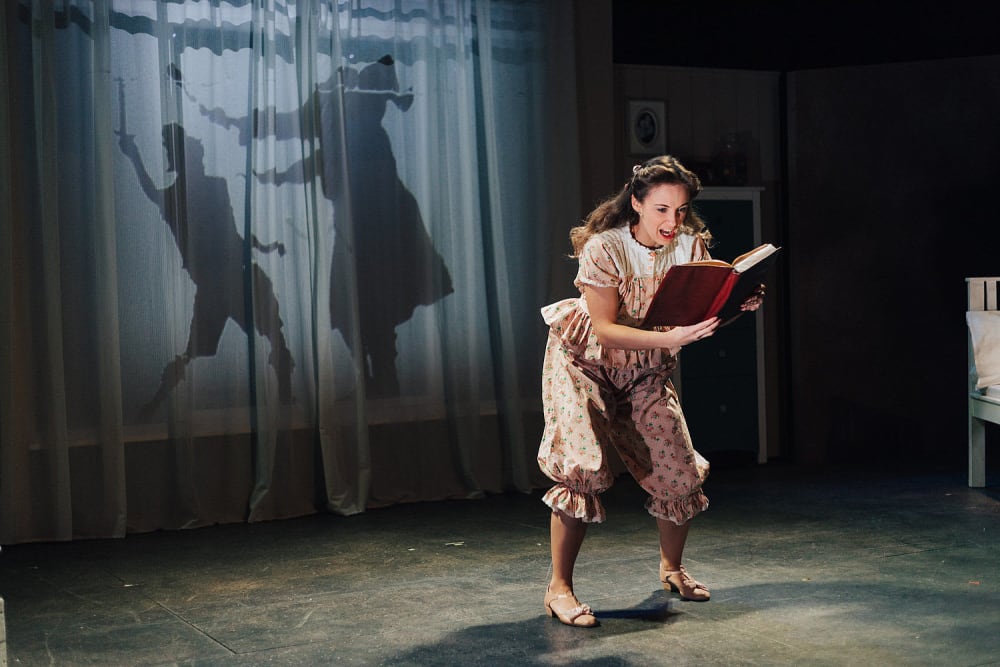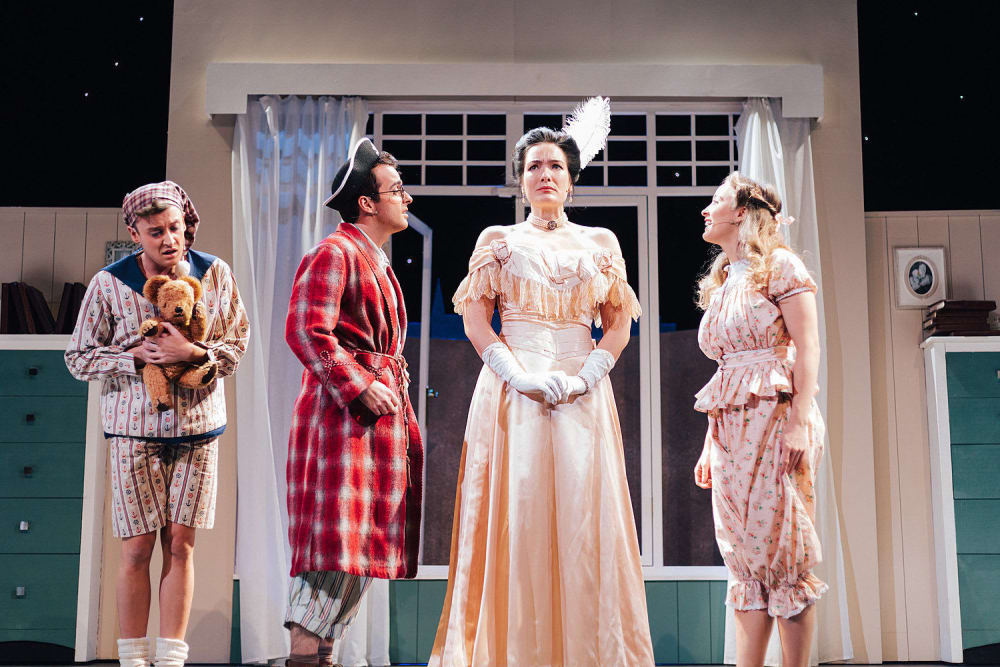 Paul Boyd has provided some memorable Christmas treats at the Lyric Theatre, Belfast since Alice, The Musical in 1998, a richly conceived visit to Wonderland triumphantly revived last year. This year's offering is another seasonal staple, Peter Pan.
Re-imagining J M Barrie's iconic tale for The Pirates of the Caribbean generation, Boyd's booming music starts loud and gets louder. It's not an approach without risks, narrative clarity, subtlety and wit too often swamped by brute volume. With an over-amplified pre-recorded, percussive-led score and songs that aspire to be operatic arias, Boyd's ambition can't be faulted but what is missing here is the free-flowing lyricism and finesse that marked out Alice as something special.
That lack is all the more regrettable because Boyd's portrait of the titular boy who wouldn't grow up—Michael Mahony's Pan clearly nursing a primal hurt yet to be salved and played with appropriately confused conviction—glancingly touches upon one of Barrie's more intriguing themes.
A sojourn in the mermaids' lagoon prompts one of the show's flawed highlights, Alan Richardson's falsetto Mermaid Queen channelling Mozart's Queen of the Night to provide a strikingly eerie act one finale even though virtually unintelligible against a thundering synthesised accompaniment.
Also at risk of being lost is Collette Lennon Dougal's Mrs Darling—sung with gorgeous, crystalline immediacy—and, more so, her strongly ventured but overwhelmed Tiger Lilly. Rhiannon Chesterman's delightfully prim, Edwardian Wendy struggles to be heard in key moments, her opening, scene-setting solo submerged by blaring walls of sound, her lovely second-act ballad similarly afflicted.
Allison Harding's feisty Captain Hook wields her cutlass with pantomime villain relish, her underused Nanny Cookson a formidable, forbidding presence. Rea Campbell-Hill's Michael and Christopher Finn's John endeavour in vain to make their presence felt, their shared soliloquy, "I Wish I Were a Pirate", a notable exception. The eagerly bumbling Smee of Christina Nelson—a vivacious White Rabbit in last year's Alice—is a delight that aficionados of Disney's classic 1953 animated film will recognise and find much to admire in, her adroitly differentiated Miss Liza a warm, huggable companion to Harding's poker-faced, iron-souled Cookson.
Gillian Lennox and Erin Charteris's vivid costumes come closest to realising Boyd's vision, Stuart Marshall's nondescript domestic set substituting flowery fluorescence for scenes in Neverland. Conleth White's bold, colour-saturated lighting seems never quite sure whether it is illuminating a musical or a concert.
A sugar-rush of an experience with energy and pizzazz to spare, a gentle tweak of the volume would allow this Peter Pan to truly fly.
Reviewer: Michael Quinn