Peter Pan
J M Barrie, adapted by Eric Potts
First Family Entertainment
New Wimbledon Theatre
–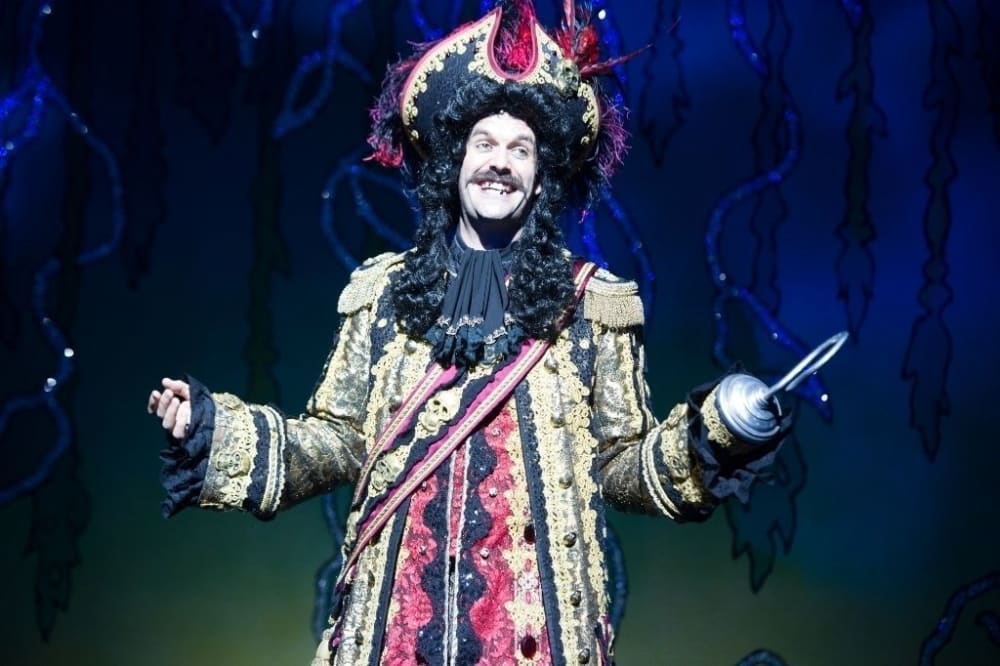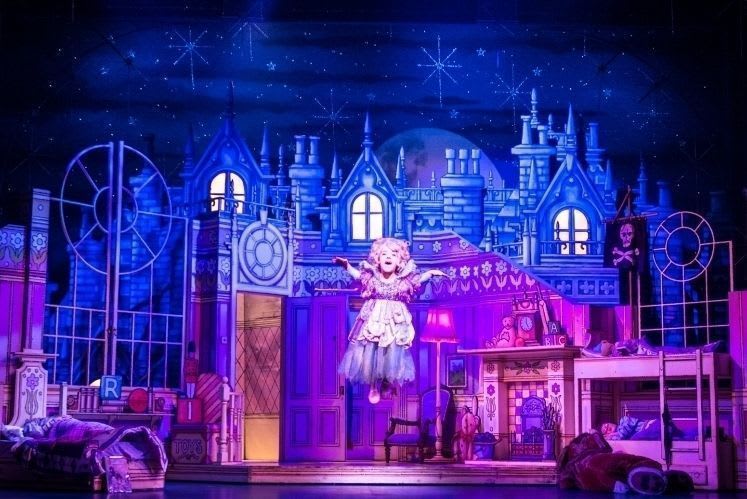 First Family Entertainment first hit the panto scene back in 2005. Ten years on, the New Wimbledon Theatre welcomes its third Peter Pan by the company, but, if the theatre is, as it claims to be, the home of London pantomime, the future looks rather bleak.
Previous FFE adaptations have welcomed the Fonz and the Hoff to the stage and this year it's the turn of Marcus Brigstocke and Verne Troyer aka Austin Powers's Mini-Me to lead the cast.
Utilising Eric Potts's narrative last employed for Louie Spence, Troyer joins the proceedings as Lofty, a new recruit for the Jolly Roger, who in this version enters into competition with Jarred Christmas's Smee to be Hook's new assistant or mini-Smee in a nod to his cinematic success.
A hotchpotch of pantos past, 2015's Pan plods through the first half as, devoid of opening musical number to establish any atmosphere, Tinker Bell welcomes the audience and is soon joined by Peter Pan who whisks the Darling children off to Neverland without so much as a glimpse of their parents.
Having flown through the skies, the adventurers meet the Lost Boys and Tiger Lily, not forgetting the soulful Sharon Ballard who, bereft of any dialogue, sings her way through proceedings as a flying mermaid and sassy Indian, included only to provide vocals session-singer-style. Poor Ballard is a remnant from past productions in which a musical Mermaid trio acted as narrators. She appears, she disappears, but unlike her predecessors never narrates and after the first act is completely redundant until called upon to lead the finale.
With its mish-mash approach, 2015's Peter Pan resembles a hastily assembled Variety bill, with performers doing their turn joined together by the weakest of narratives with very little audience participation or engagement.
Christmas's opening spot seems to go on forever as he launches a comic tirade against those who misinterpret his New Zealand accent and, with the pirate crew comprising dance-troupe Flawless, the 'plot' is paused as their routines are inserted and replace the songsheet.
When Hook remarks that the crew must practise their drill, hopes are raised that the mop or witty "When Pirates Attack" routine might make an appearance, however the cut and paste effect results in this section of the script being omitted and the show progresses until a lip-synch battle sees Lofty successful and Smee sidelined.
Chloe MacGregor makes a wonderful Tinker Bell full of energy, mischief and panto spirit. Unlike her fellow cast members, MacGregor appears to enjoy, relish and respect the genre and brings the magic of pantomime to the stage whenever appearing.
A romance narrative that sees Tinker Bell and Lofty united in love adds nothing to the plot and jokes about Troyer's stature wear thin as the night draws on.
With top price tickets pushing fifty pounds, audiences deserve much more substance in amongst all the glitzy spectacle currently on offer. Story and structure are integral aspects of pantomime performance and two sorely missed in this year's festive offering.
Reviewer: Simon Sladen