Peter Pan
James Barry, adapted from the novel by JM Barrie
Rushmoor Borough Council in association with Hopkins Associates
Princes Hall Theatre, Aldershot
–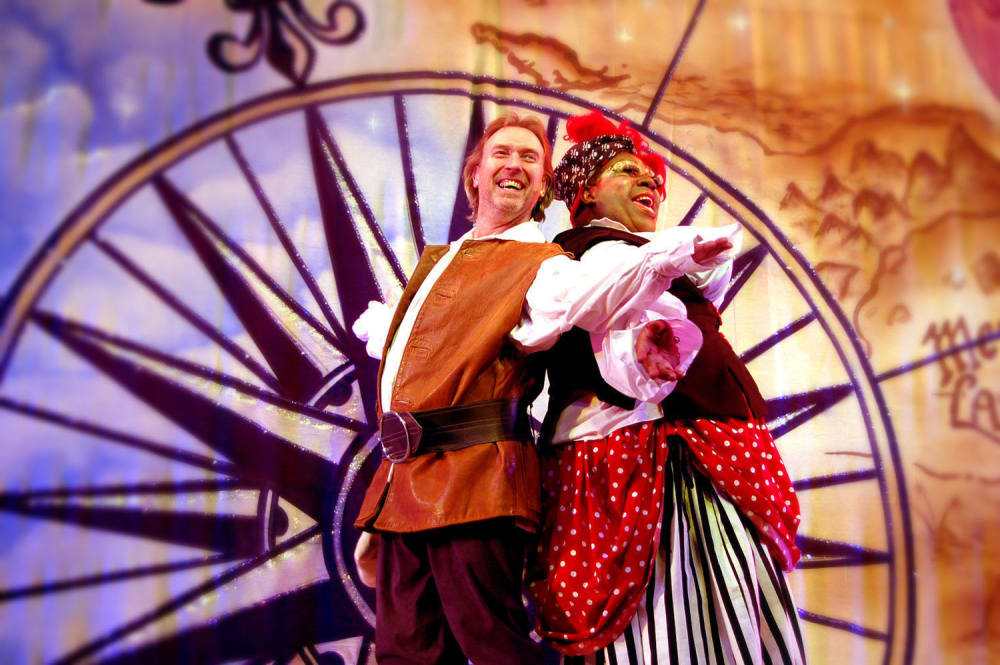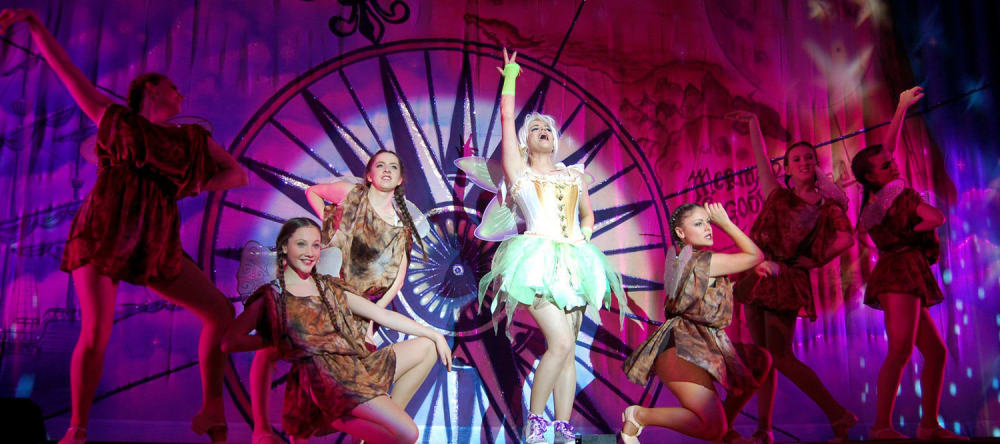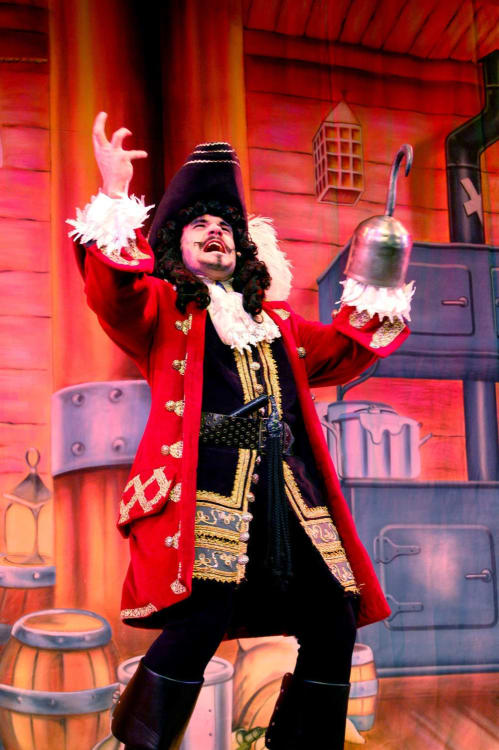 2013 marks a whole host of anniversaries for the Princes Hall Theatre in Aldershot. Not only is the venue celebrating its fortieth year, this season marks two decades of pantomime under the helm of Robert Hopkins.
Since 1994, Hopkins has produced and performed in each and every one of the Princes Hall's pantomimes and is now a much loved staple of Aldershot audiences with his warm delivery ensuring everyone is made to feel welcome as soon as he steps on stage. This year, Hopkins takes on the role of Billy Smee and is joined by his comedy partner in crime Donovan Christian Cary, who celebrates his tenth Princes Hall panto in the role of Mama Smee.
Having worked together for a decade, Christian Cary and Hopkins are a wonderful double-act who bring great joy to the pantomime stage. Christian Cary's glitter-encrusted eyelids and Jamaican-accented Mama Smee has the audience chuckling from the off as Hopkins's friendly-faced silly Billy Smee gets the audience on side ready for their pantomime adventure. The rapport between the two performers and the audience is a joy to watch and the pair manage to make even the oldest of gags feel fresh delivering line after line of nautical puns.
Writer James Barry begins his version of the tale in Neverland, rooting the production firmly upon the island as Tiger Lily welcomes the audience and sets the scene. This enables a strong build-up for Pan's first entrance as he flies to London on another adventure with Tinker Bell in tow and has the audience cheering with delight when they first glimpse Adam Pettigrew's Pan flying through the Darling's Nursery window.
Barry's script provides some strong parts for female members of the cast and uses the jealous rivalry between Wendy, Tinker Bell and Tiger Lily to great effect. Not only does such a focus avoid any over-sentimentalisation of the relationship between Wendy and Pan, it also allows for much comedy in the portrayal of Tinker Bell.
In her fifth Princes Hall pantomime, Serena Giacomini's TOWIE-inspired Tink is a ball of energy who flits across the stage full of spriteful vivacity. The character's spiteful nature comes through in her scenes with Wendy, which makes Tinker Bell and Peter's friendship appear even stronger and her motive for drinking Pan's poisoned medicine greater, resulting in roof-raising applause and cries of "I believe in fairies" when the audience attempt to bring Tinker Bell back to life.
Music plays an integral role throughout the production with most characters receiving a solo and the team of fifteen ensemble members receiving many an opportunity to demonstrate their strong dancing skills as they execute Dee West's lively choreography. This does at times stall proceedings, particularly in the Darling Nursery, but ensures each and every cast member has the chance to shine.
This year's production is a well-polished Pan with Scenic Project's set filling the stage and Flying By Foy making it all the more magical. Aside from the skin roles of Nana and the Crocodile, costumes by Hiss and Boo add to the production's quality and make Peter Pan a wonderful anniversary production for the Princes Hall Aldershot.
Reviewer: Simon Sladen