Peter Pan
Alan McHugh and Jonathan Kiley, adapted from the original by J M Barrie
Qdos Entertainment
Richmond Theatre
–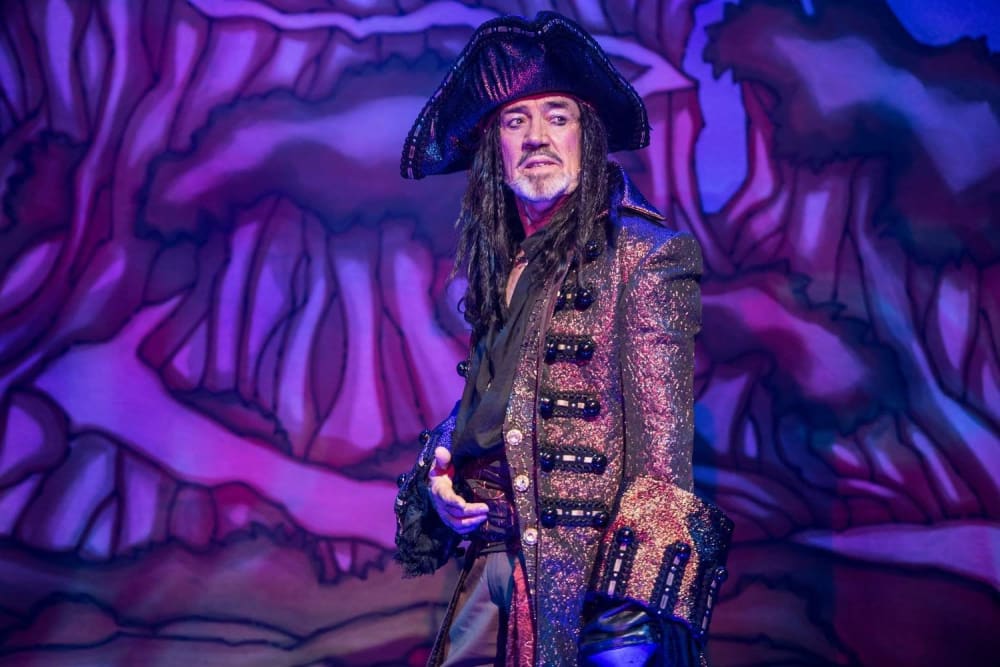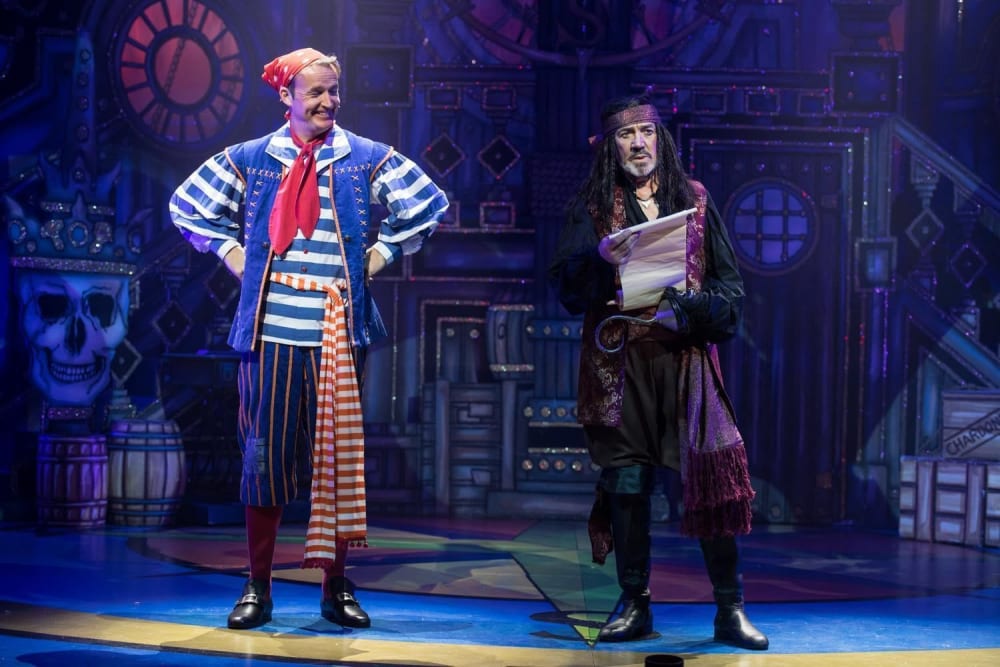 The tale of the boy who never grew up first hit the stage in 1904. Now, 114 years on, Peter Pan flies into Richmond for the first time under Qdos Entertainment's watch.
Richmond Theatre has long welcomed many a famous face to play Captain Hook ranging from Simon Callow to Henry Winkler. 2018 sees Robert Lindsay make his pantomime debut as the villainous pirate in a production that strips down J M Barrie's tale to the bare bones.
Alan McHugh and Jonathan Kiley's script dispenses with Mr and Mrs Darling, the Wendy House and Marooners' Rock completely, choosing to focus act one's attention on delivering most of the narrative. This means there's no time to lose, as from the off Peter whisks Wendy, John and Michael away to Neverland where adventure awaits, but with so much crammed into act one, the second act's focus turns to the Jolly Roger and Hook's final battle.
Although bereft of an upbeat opening number, Tiger Lily's welcome to Clean Bandit's "Rather Be" sets the standard for an evening of well-executed choreography and vocals in a series of crisp and clear songs. Keisha Marina Atwell's fine voice drives the number forward, but sadly her role is reduced to mere melodies with the character afforded very few lines of dialogue.
Whilst McHugh and Kiley's script may have edited out some of Peter Pan's key episodes, they too dispense with a pantomime Dame. Here, the comedic larger-than-life role falls on Rachel Stanley's shoulders as Magical Mermaid Mimi. With her material resembling that of a Dame's, she is left to fight for the role of Immortal with Isobel Hathaway's rollerskating Tinker Bell, as well as deliver the more bawdy aspects of the show's humour. Stanley works her material well, but Mimi truly comes into her own during a surreal romantic liaison with Hook. New lyrics to "Can't Take My Eyes Off You" bring a comedic flair to the Frankie Valli hit as Hook dreams of serving her up as dinner.
Relishing every moment of the role, Lindsay is a deliciously suave Pirate King with other musical numbers ghosting his appearances in Oliver! and Me and My Girl. "Pick a Pirate or Two", "Reviewing the Situation" and "Doing the Captain's Walk" bring the house down and demonstrate his skill at communicating character with the smallest of gestures and facial expressions.
Never afraid to send himself up, Lindsay's Hook begins act two in curlers with his subtle, scouring pirate a cross between a despairing Captain Mainwaring and leading thespian Laurence Olivier. With the audience constantly in the palm of his hand, here is a performer at the top of his game embracing the world of pantomime for the first time.
Jon Clegg's friendly Smee delights young and old alike with an array of impressions as the kind pirate seeks to join forces with Pan, Tiger Lily, Tinker Bell and Mimi to rid Neverland of its evil nemesis. However, the production suffers greatly from a lack of anarchy, often resulting in a somewhat pedestrian pace and leisurely stroll through one of pantomime and literature's greatest adventures.
Vikki Bebb's haughty Wendy and Harry Francis's textbook Pan complete the line up, both mastering magical flying as they soar second to the right and straight on till morning.
An impressive debut pantomime for Lindsay, but Richmond's Peter Pan requires a little more fairy dust to really set sail and fly.
Reviewer: Simon Sladen