Peter Pan
J M Barrie
Theatre by the Lake
Theatre by the Lake
–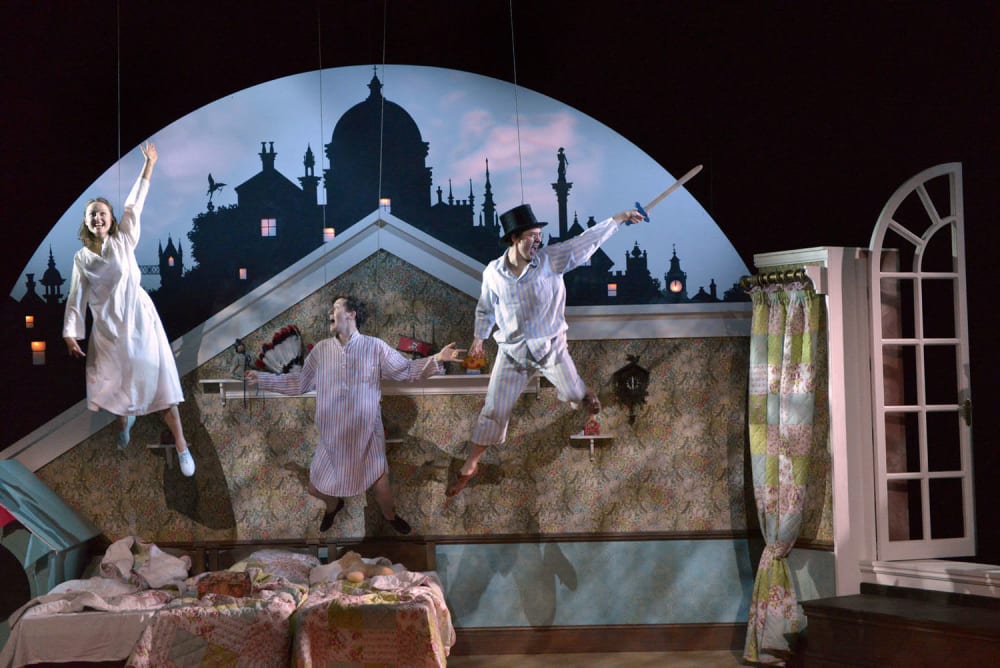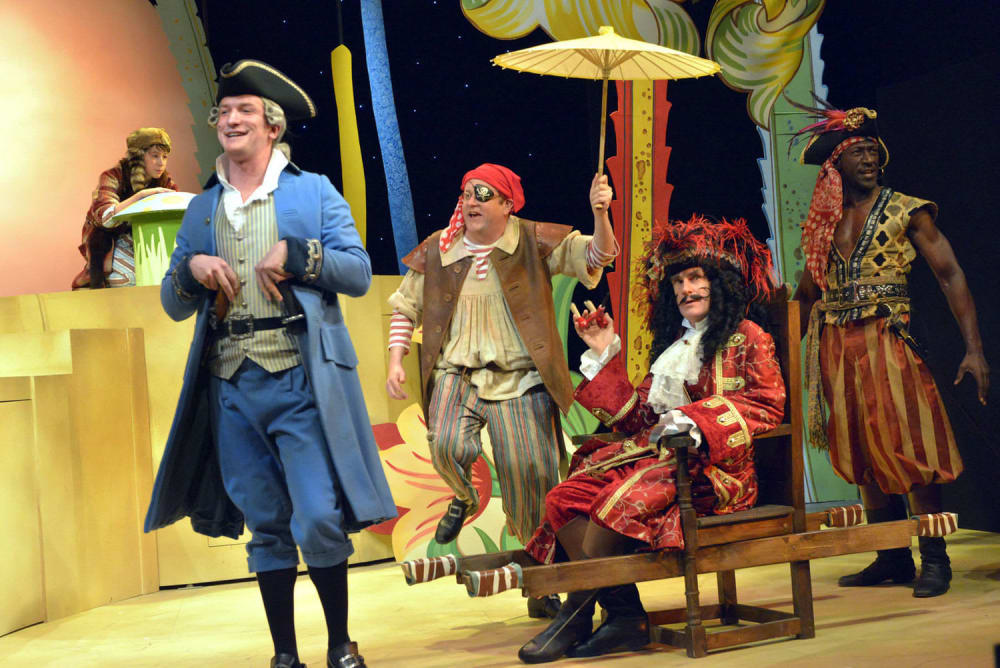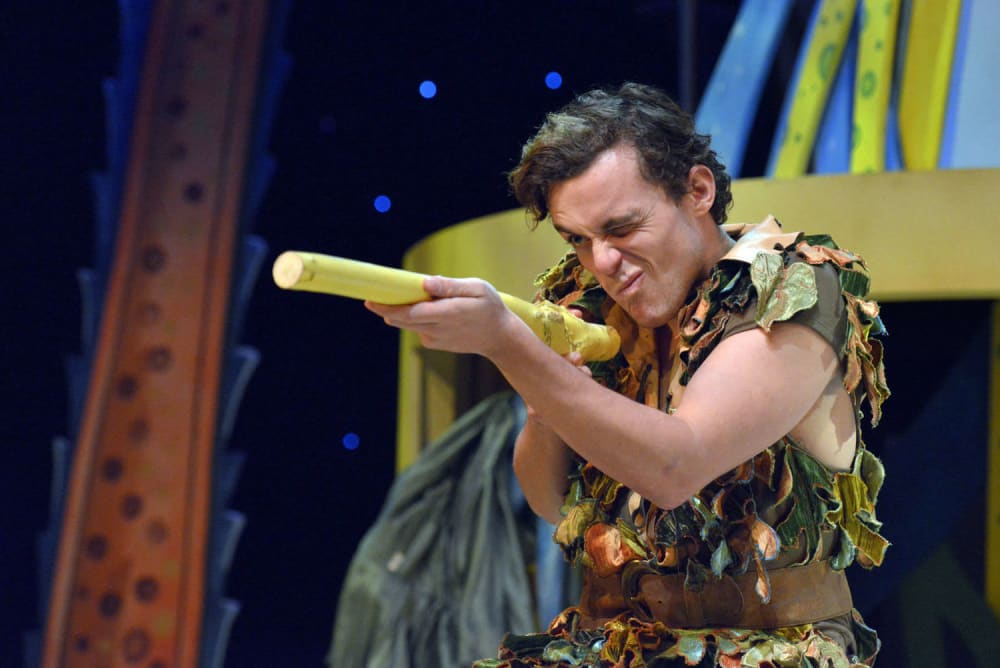 Co-directors Ian Forrest and Mary Papadima have gone back to Barrie's original 1904 script for their festive production in Keswick this year.
There's no denying that there are some odd touches to this Edwardian tale, even for a children's fantasy: the children's nanny is a dog; there is only one bit of audience participation in the whole play, while the rest is performed more conventionally as though the audience isn't there.
But it is a classic story of the boy who never grew up, with lots of humour, adventures and a great villain. And, of course, there is the flying.
This production includes some flying for four actors, but it isn't entirely successful. The wings aren't wide enough for them to fly off properly, the lighting clearly catches the wires even when the actors are offstage and steering is a bit hit-and-miss. But they do fly.
Resident designer Martin Johns has done some clever things with the set design. Using a revolve in conjunction with some flown scenery and some pushed by stage crew, the scenes evolve from one to another, accompanied by Richard Atkinson's music and Andrew J Lindsay's lighting design. The first transformation into Neverland is lovely and colourful.
TBTL regular Peter MacQueen makes a very good Captain Hook, and a contrastingly quirky Mr Darling. Luke Jerdy grows into the part of Peter Pan, but earlier on at times appears to be sending up the character. Hook has some great sidekicks in Mark Huckett as Smee and Harry Livingstone as Gentleman Starkey. Frances Marshall is Mrs Darling and American Indian Tiger Lily.
Like many Christmas shows, this production includes a chorus of local children, but here some of them have reasonably substantial speaking roles. They all perform impressively and with plenty of enthusiasm, but adults playing children combined with children playing children don't always blend perfectly together.
Those adults as children are Isabella Marshall as Wendy, Matthew Coulton as John and Meilir Rhys Williams as Michael, who are all quite appealing but don't behave very much like the really children in the show of the age they are playing.
The co-directors keep the dialogue scenes moving at a good pace, but some of the business, including the flying, feels a little too long, not helped by some half-hearted, apparently improvised dialogue.
Overall, despite a few rough edges, it's a perfectly enjoyable family show with some good humour, impressive fights and a good villain and worth a look if you're passing through Keswick before the end of January.
Reviewer: David Chadderton