Peter Pan
Brad Fitt
The Towngate Theatre, Basildon and Simon Fielding Ltd
Towngate Theatre, Basildon
–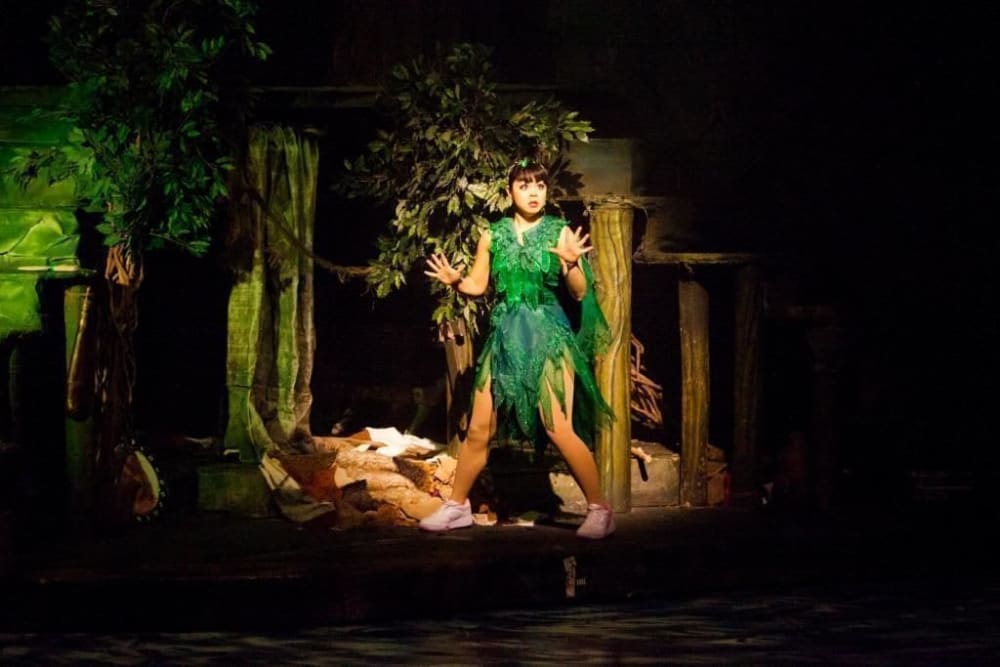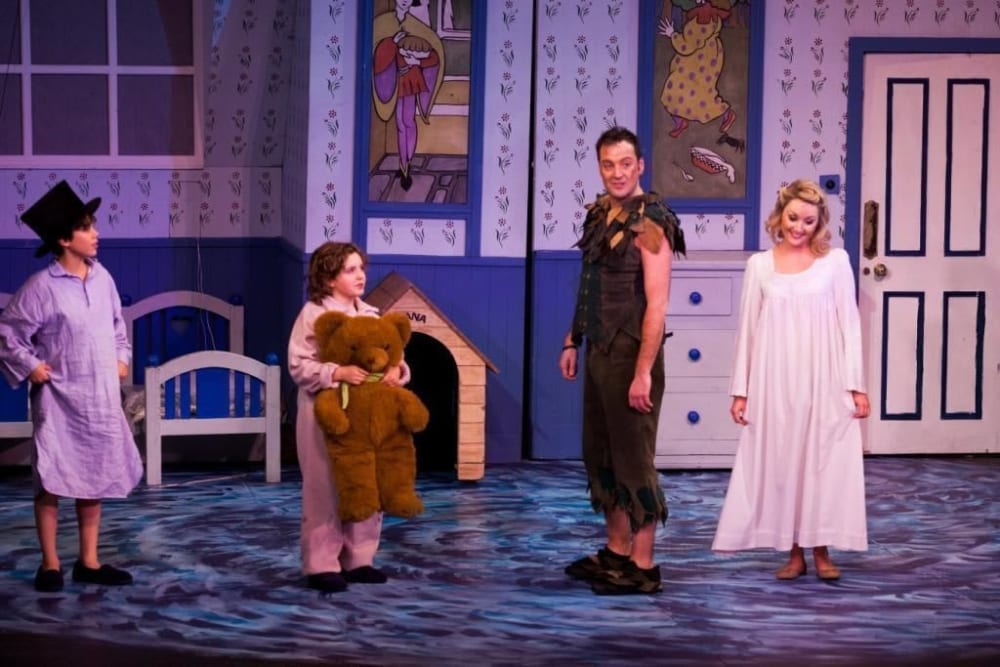 As soon as the overture begins, an electric atmosphere sweeps through the Towngate Theatre as hands clap, toes tap and children boogie in their seats. Since the Towngate's re-opening in 2006, Basildon audiences have enjoyed a plethora of pantomimes at the theatre, each one with Basildon favourite Simon Fielding at the helm.
In the role of Peter Pan, Fielding is a bundle of energy, driving the show and making sure the audience is involved at every opportunity. As soon as he flies in, it is clear the audience is in for an awfully big adventure.
Music is an integral part of proceedings in this production and helps maintain the show's frenetic pace, even if the over-amplified band does sometimes drown out the vocals. Bursting with all the latest chart hits from Psy's 'Gangnam Style' to One Direction's 'Live While We're Young', Peter Pan is also blessed with energetic choreography from Nikki Worrall and Fielding, which is executed by a talented team of six dancers with precision and pizzazz.
Comedy comes in many forms and with music a key component of Basildon's show, it comes as no surprise that some of the production's most hilarious moments arise from its musical numbers. When Bryan Torfeh's devilishly delightful Captain Hook breaks into a mash-up of Dizzee Rascal's 'Bonkers' and LMFAO's 'Sexy And I Know It' and later rejoices the capture of Wendy à la musical Annie the results are wonderful moments of pantomime hilarity.
Whilst many agree that Peter Pan is not a pantomime, the Towngate's production certainly feels like one, even if it doesn't follow the genre's structure or stock character conventions. Brad Fitt's script balances Barrie's story and the pantomime staples successfully and ensures both Pan and panto lovers are kept happy by integrating the best bits from novel and genre. A particularly effective outcome of this exercise is that the audience looks after Peter Pan's shadow, which comes alive and saves the day thanks to an inspired use of a morph suit and Fitt even ensures the production has a Dame, heightening its panto feel immensely.
Although usually played as the Comic, Dave Short's Mrs Smee fulfils the cross-dressed quota and provides double-entendre a plenty as the show's damsel in a dress, whilst in her fifth Basildon pantomime, Sophie Ladds demonstrates just how gifted a comic actress she is.
The decision to turn Mrs Darling into a scratch card winning, velour tracksuit wearing Essex WAG works perfectly and explains why the Darlings appear so keen to fly away with Pan, whilst providing the Basildon audience plenty of opportunity to revel in Ladds's self-parody. Her portrayal of the Geordie Shore inspired Michelle the Mermaid is an equally wonderful creation and with Big Chief Sitting Bull completing a trio of characters, Peter Pan's female quota is increased immensely.
Victoria Farley's fine-voiced Wendy ensures the role never spills over into sickly sweet and Julie Yammanee's Tinker Bell captures the mischievous side of the jealous, yet loyal fairy perfectly. The contrast between the characters works well, with Farley a neutral Control to the madness surrounding her and making the comedic antics of the rest of the cast even more rib-tickling.
With cartoon sound effects accentuating the slapstick, excellent flying and a tap dancing finale, this is one big fat Peter Pan panto party that really takes flight.
Reviewer: Simon Sladen