Petrification
Zoe Cooper
TellTale Theatre Company in association with LittleMighty
Live Theatre, Newcastle
–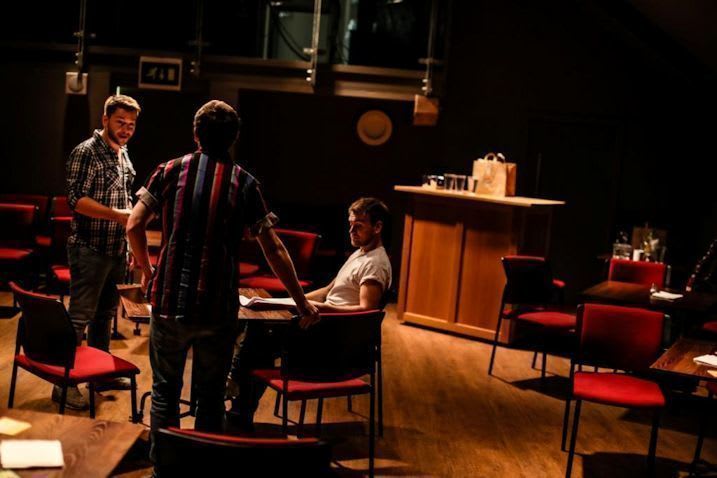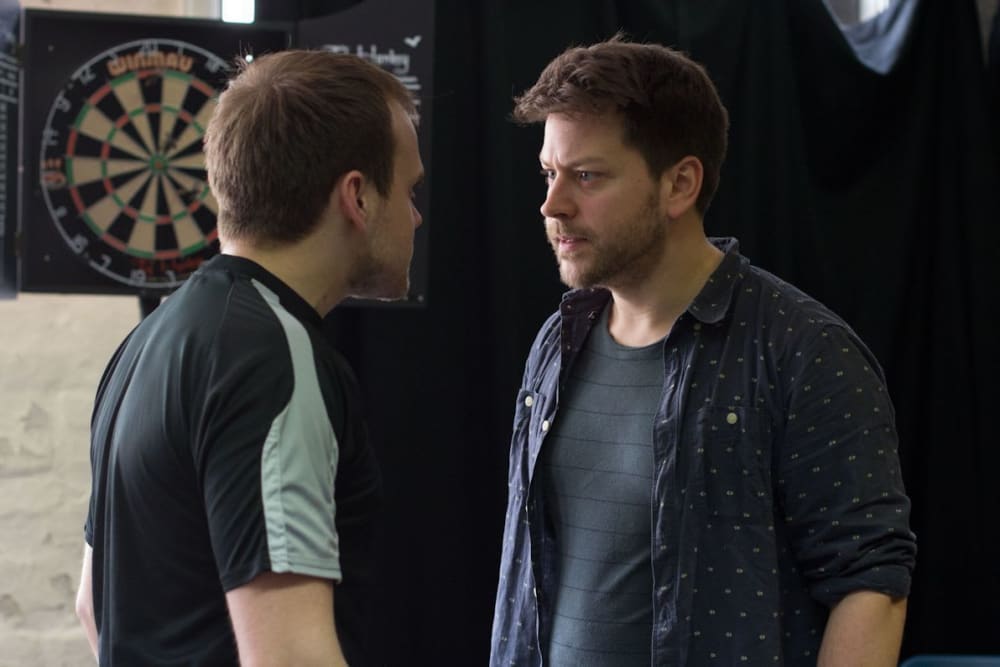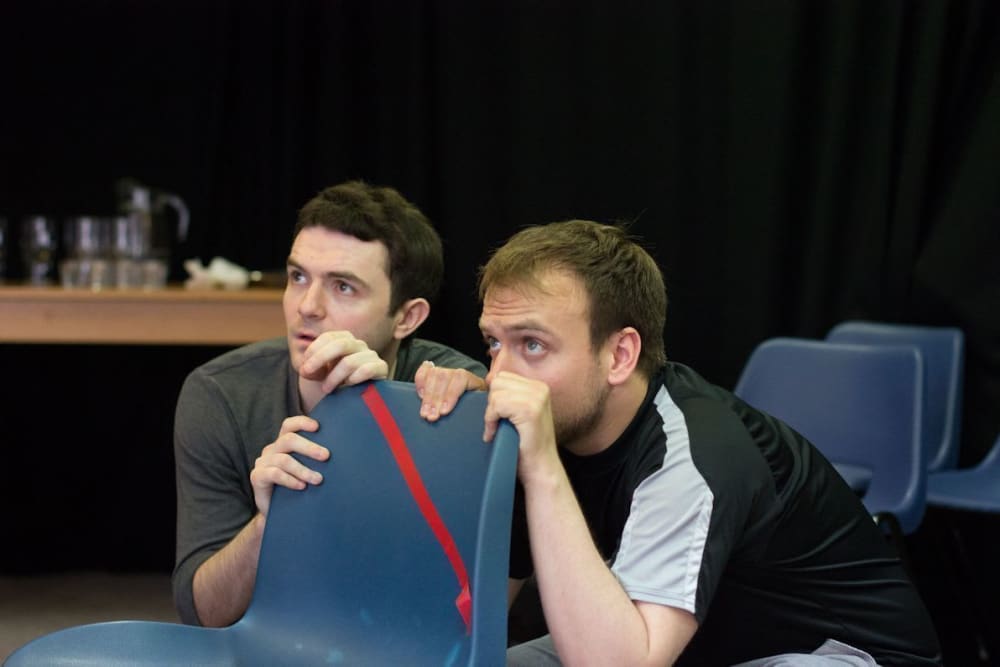 Family values.
Remember them? There was a time when politicians used their support for the family and family values as a plus point, a reason to support them rather than their opponents who, by implication, were clearly anti-family. It was a load of nonsense, of course, not least because families can be toxic as well as supportive, full of anger as well as calming, miserable as well as happy, hating as well as loving.
Zoe Cooper totally captures this ambiguity in Petrification. Set in a Gateshead pub on the evening before the funeral of brothers Sean and Simon's father, it unravels the complex thread of family relationships through a series of increasing drunken conversations, replaying of memories of childhood holidays in Whitby, repetitions which reveal other facts—and other interpretations—about these and other memories, and, inevitably, deep-rooted sibling rivalry. Some scenes, indeed, are made up of what are essentially interwoven monologues from the three characters.
Sean (James Baxter) is the stay-at-home younger brother, an engineer, and Simon (Neil Grainger) a PhD student in Palaeontology in London who has just arrived for the funeral. Then there's Aiden (Jamie Quinn), Sean's boyfriend, the manager of a bakery chain, who has been enormously helpful to the family during the father's illness.
In an intense 75 minutes (no interval) Petrification touches on so many themes. There's homosexuality, of course, and the reaction of others to it; there's how we define ourselves in terms of our occupations; there's the ability (or lack of) to sustain relationships; there's the nature of those relationships—in fact, there's so much that, as we watch, we almost suffer from overload.
The intensity is magnified by the setting (design by Emma Bailey). Live's stage-in-the-corner has gone and the space it used to occupy merges with the theatre's regular cabaret seating to form the pub. The audience sits on three sides—the fourth is the wall of the pub where the dartboard hangs—and we become the other drinkers in the pub. To add to the effect, there is a certain amount of intermingling between cast and audience.
Add in compelling performances from the three actors and you have a play which not only keeps you involved and moved during the performance but remains in the mind and keeps you thinking long afterwards. You can't ask for much more than that.
After Live, the play tours throughout June to the Victorian Craft Beer Café, Halifax; Brewery Arts Centre, Kendal; Customs House, South Shields; CAST, Doncaster; The Lowry, Salford Quays; Harrogate Theatre; The Mitre Inn, Knaresborough; The White Horse, Ripon; Tap and Spile, Harrogate; The HUB, Leeds and The Shaftesbury Club, London.
Reviewer: Peter Lathan