Phantasmagoria
Nathan Foad
Hookhitch
C nova
–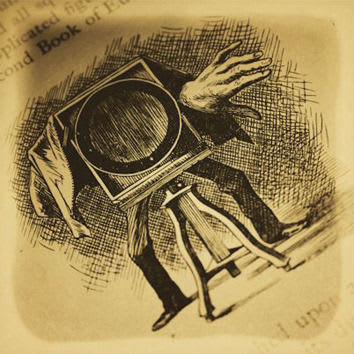 Lewis Carroll's quaint and jocular poem Phantasmagoria gets the interactive theatre treatment by Hookhitch theatre in a compact room where the production is staged as a play within a play.
Instead of a dry rendition or performance of the well-known satirical conversation between the man and ghost, we are given an intimate performance of the play's adaptation by a Victorian entertainer, Charles Alderdice, played by Robert Oliver. However his own inner demons begin to overshadow the performance, and the text of the poem.
Oliver does a grand job of bringing out the fractious mental state of the unhinged performer, much to the chagrin and worry of the maid and butler who accompany the audience into the space. But all too soon, the show is over, and the madness reaches the point where the audience is sent from the room, the show unceremoniously over.
While a novel idea, and performed well, the brevity of the show works against it, as the result feels incomplete, rushed and over too soon. It's that double-edged problem of the concept and execution being quite captivating, only to suddenly end leaving a sense of real dissatisfaction.
A twenty-minute show, which runs short and doesn't have a proper punch, simply isn't on—lasting a mere quarter of an hour at the showing I attended. It's a shame really, as with a tighter finish and the energy and aesthetic intact, this could have been a highlight of the Fringe.
Reviewer: Graeme Strachan