Piaf
Pam Gems
Octagon Theatre, Bolton
–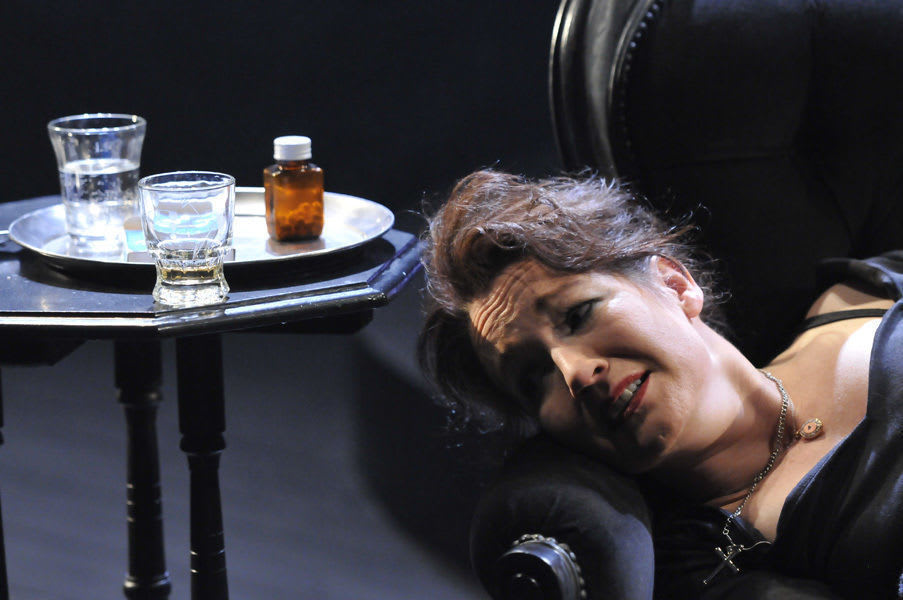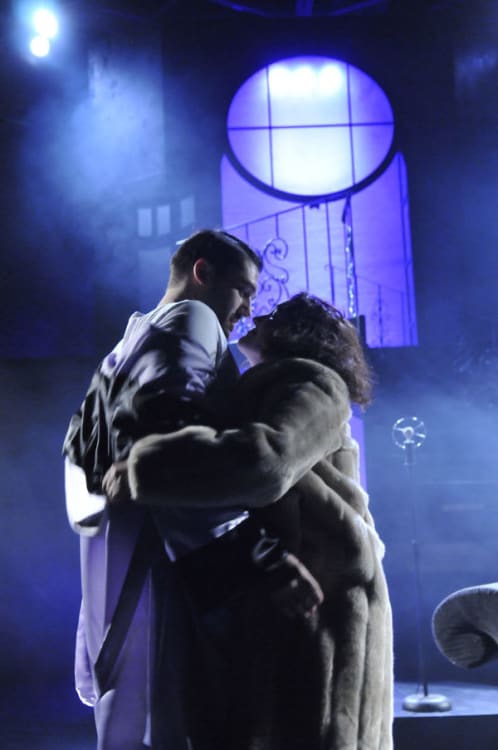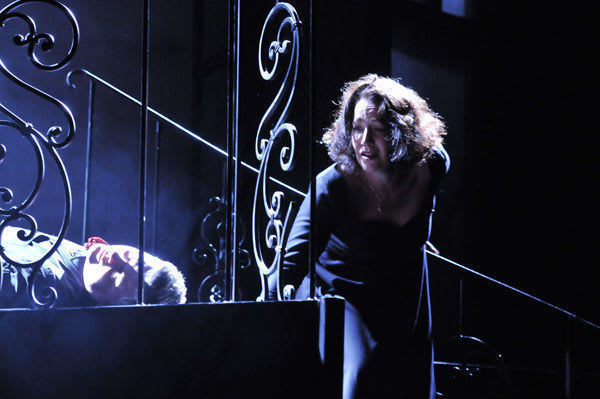 Pam Gems's biographical drama about the tragic life of French singer Piaf is not often revived, but we have had two major regional revivals this year with Frances Ruffelle taking the title role in Leicester and now Caroline Faber is The Little Sparrow in Elizabeth Newman's production at the Octagon.
The play takes us through Édith Gassion's life from when she was picked up on the streets of Paris, where she worked as a prostitute, by night club owner Louis Leplée and put on stage under the name Piaf, or "Little Sparrow". It then flits through a series of episodes, interspersed with her songs, through the war when she was helping the French Résistance during the occupation of Paris, the death of the love of her life, boxer Marcel Cerdan, in a plane crash, her rise to fame and addiction to drugs and alcohol and finally her death from liver cancer at the age of 47 after marrying Théo Sarapo, twenty years her junior.
Such an episodic structure needs careful control of pacing and transitions to make it flow, but this isn't handled as well as it could be in this production so it seems very bitty and feels longer than it actually is. Some scenes really start to drag as actors seem to pause before almost every line.
Faber gives a pretty decent performance in the title role as the vulgar, temperamental and foul-mouthed singer. While her story is often confusing so that it isn't always clear just why she is emoting so much at some moments, her performance is consistent and committed and she gives powerful renditions of the songs.
Other performances in this ten-strong company—all play multiple roles except Faber—are rather less consistent. In some cases, it's surprising just how uncomfortable and uncertain some very experienced actors appear in their roles. Most actors have some very good moments and scenes even though many of the characters appear too briefly for us to get to know them, but the uneven, slow pace makes it hard to engage emotionally with any of them, even Piaf herself—and it is rare that we see a believable emotional engagement between the characters.
Ciaran Bagnall's set and lighting design works extremely well, with a spiral staircase in the centre of the stage and Art Deco-style cutouts behind that fade smoothly between colours to match the mood. Beneath the staircase is the piano and stage; under Ben Occhipinti's musical direction, the songs and incidental music work very well, although the ending—inevitably "Non, Je Ne Regrette Rien"—feels like it could do with a bit more than just piano accompaniment to match the power of the singer's performance.
This is a powerful tale of the tragic life of a French popular icon, with strong language and sexual imagery to match her story and background, but the production feels a little underpowered. It's still a story worth seeing for those not easily offended with some good vocal performances, although you'll need to brush up on your French if you wish to understand the words.
Reviewer: David Chadderton