Pickle
Deli Segal
Tanya Truman productions in association with Park Theatre
Park Theatre
–

Listing details and ticket info...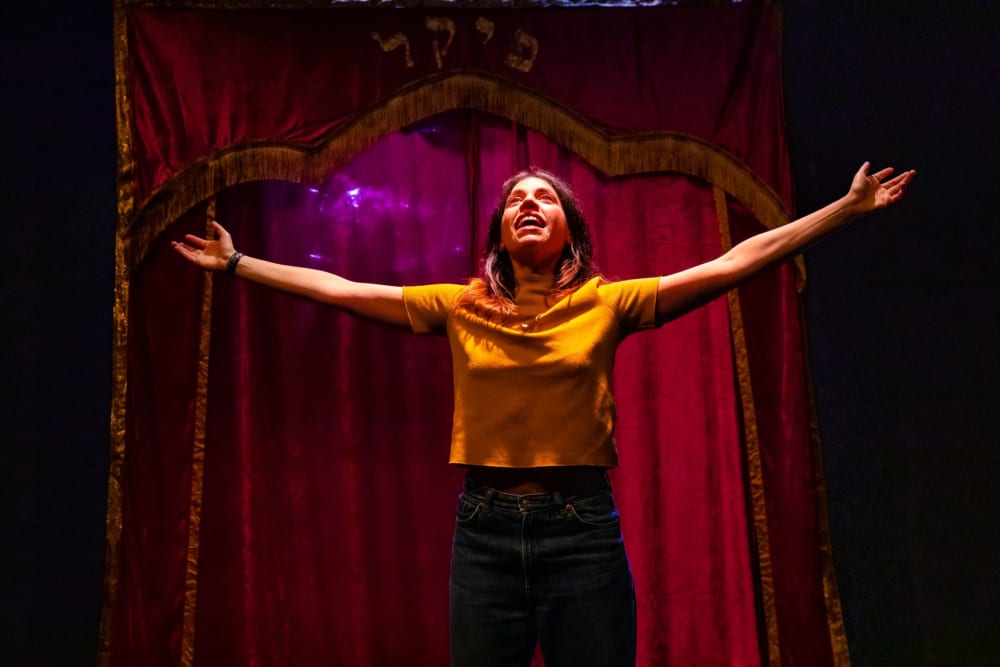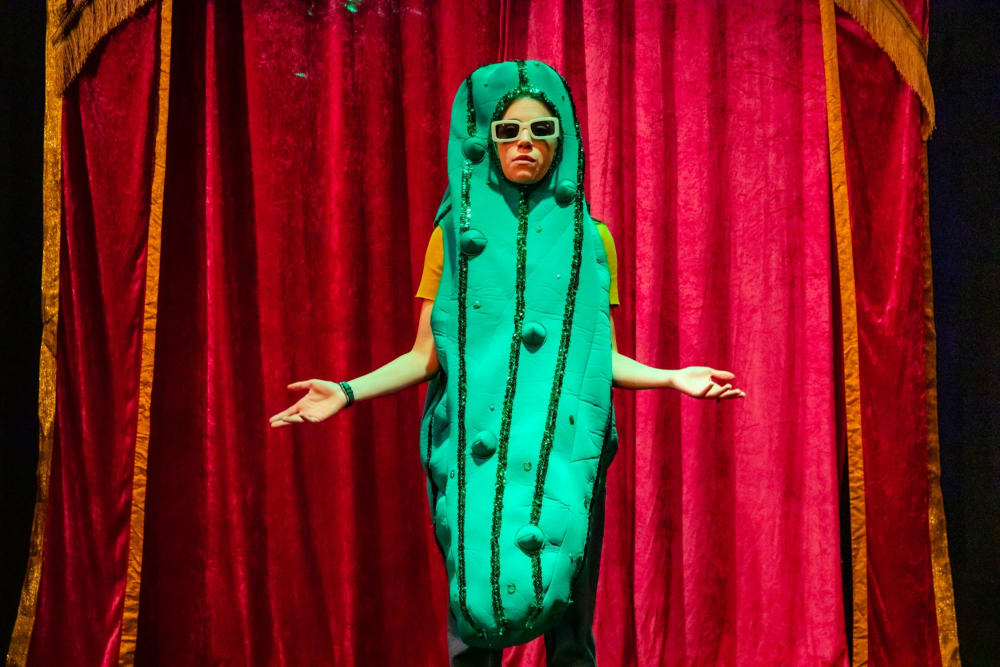 The tone of Pickle is set from the off; as the audience make their way to their seats, they're invited to dance and enjoy sweets, the more confident leaping into action, the more reserved looking on with gentle amusement. This upbeat and welcoming atmosphere creates an inclusive and relaxed environment for a one-woman play that ironically chronicles just how hard it can be to belong.
Pickle is a funny, reflective and observant monologue that, with shades of stand-up, takes the audience on a whirlwind journey through the highs and lows of a few months in the life of Ari. As a Jewish woman in her 20s, living at home, progressing her career and trying to manage her dating life, she has plenty to say and isn't afraid to share it.
Writer and performer Deli Segal has created a character who is both likeable and frustrating, relatable and conflicted. Through her various romantic encounters, family events and interactions with colleagues and friends, she explores her relationship with her culture, expectations of society and micro-aggressions that perpetually remind her that she is the 'other'.
These moments are particularly highlighted by Segal's excellent sprinkle of vignettes, a particular audience favourite being her very Frum sister-in-law, Rachel who is absolutely desperate to play matchmaker.
In this regard, Segal plays to the crowd beautifully, anticipating some of the knowing laughs and milking some of the more obvious moments. She's packed the script with plenty of Jewish cultural and religious references and for anyone who needs a hand following the lingo even provides a glossary on the seat. Her vivid descriptions and physical humour make it an easy tale to follow however, and the addition of a voice in her head providing her 'Jewish conscience' further outlines her inner conflict with her identity.
It's often hard to structure one-act plays and Pickle does occasionally suffer from uneven pacing with Segal launching herself into the performance; further injection of light and shade would strengthen Ari's reflective nature and vulnerability without taking away from the comedy.
Overall, however, this is a highly enjoyable show featuring a strong and refreshing voice and an unexpected number of references to salmon!
Reviewer: Amy Yorston