Pikovaya Dama (Queen of Spades)
Pyotr Tchaikovsky
La Monnaie/De Munt
La Monnaie/De Munt, Brussels, Belgium
–

Listing details and ticket info...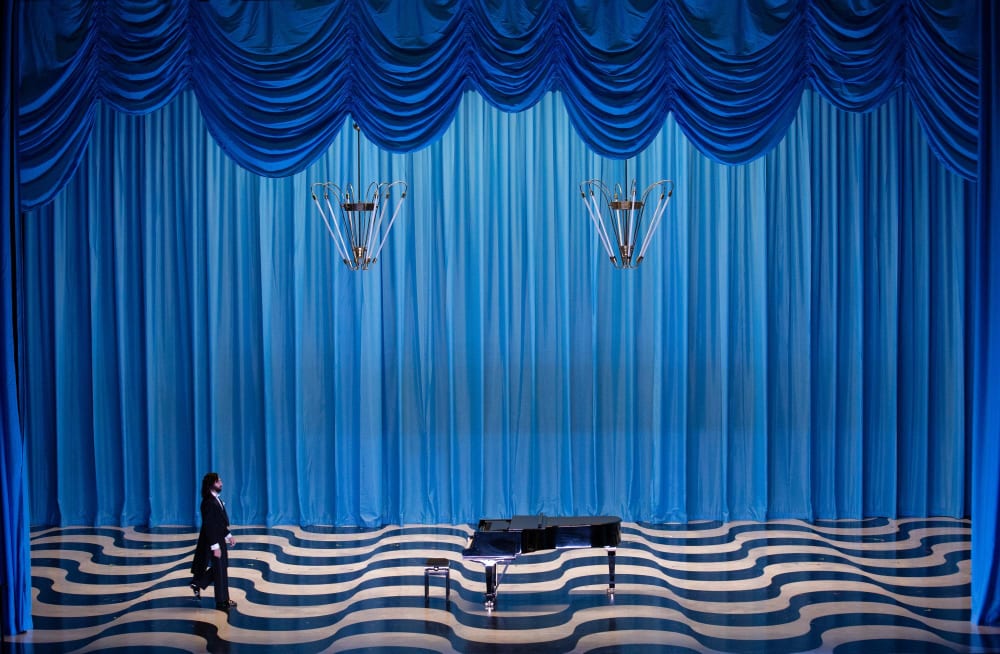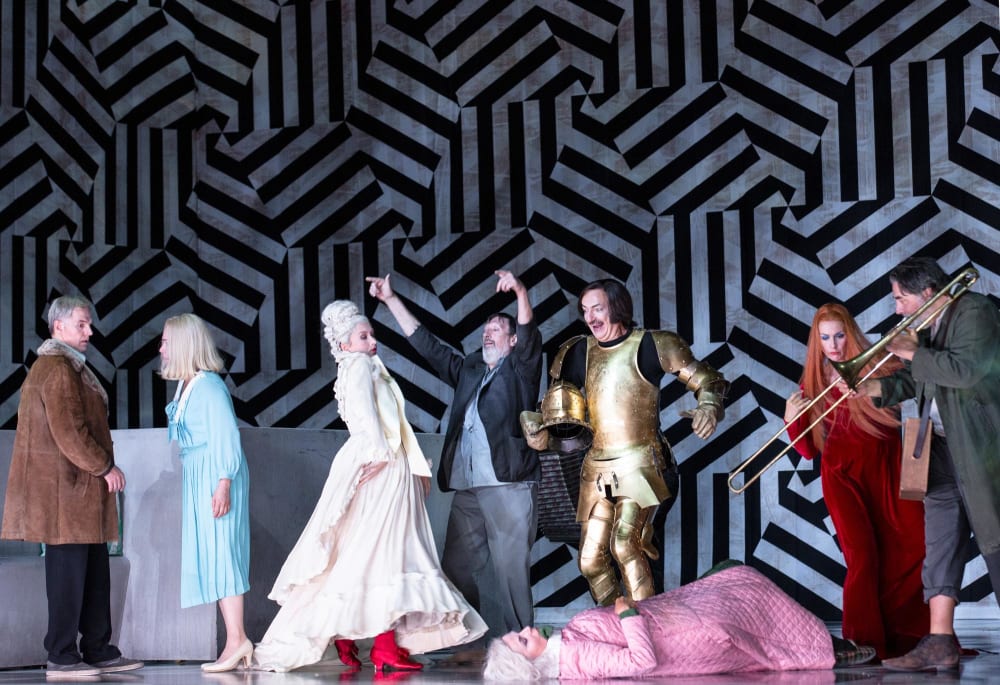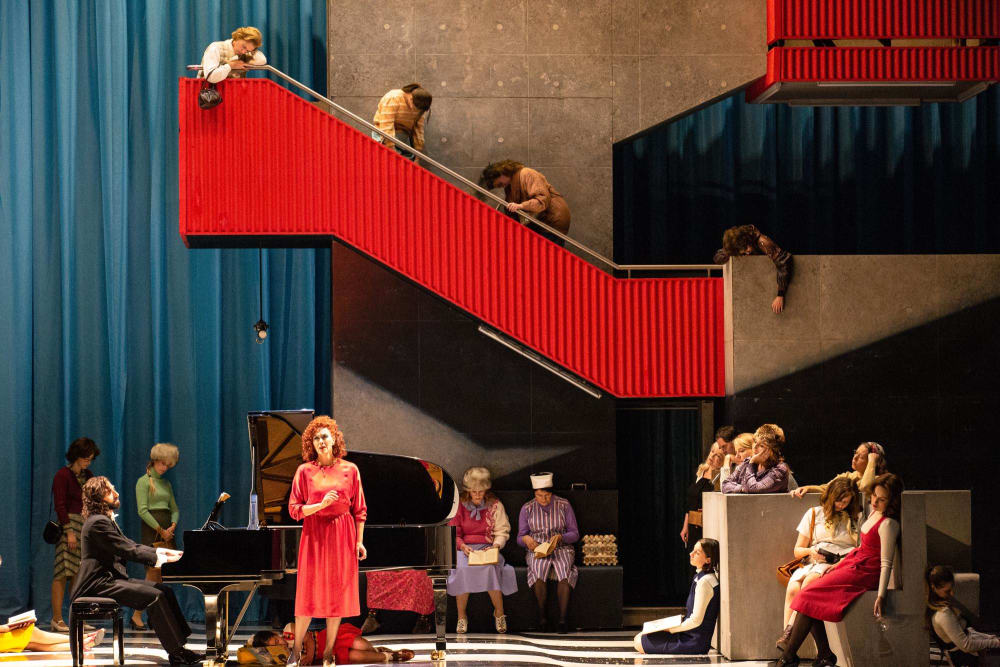 The major difference between Pushkin's 1834 novella and Tchaikovsky's 1890 opera is that Pushkin's Hermann, a cold-blooded monster, does not love Lisa; he only uses her to gain access to an octogenarian countess, who, in her youth, had allegedly sold her soul to the Devil in order to be able to gamble at cards and always win. She made a fortune and Hermann, short of cash, is desperate to discover her secret.
Tchaikovsky identified so much with his tormented hero that he was moved to tears by his death. Dmitry Golovnin gives a vivid portrait of Hermann's obsession and despair, especially in the final acts. Anna Nechaeva is Lisa, the woman he loves, who is engaged to Prince Yeletsky (Jacques Imbrailo); and he is an infinitely better bet for a happy marriage.
Laurent Naiouro as Tomsky, who relates the countess's backstory, is the most flamboyant personality on stage. However, if you have seen Edith Evans, superbly costumed, in the classic 1948 Thorold Dickenson film, Anne Sofie von Otter's performance will be something of a disappointment. She seems more like a frail servant-companion to the countess rather than the legendary countess.
David Marton's production, conducted by Nathalie Stutzmann, opens with a pianist walking on stage during the overture and sitting down at a grand piano, the only furniture. During the opera, he plays, sleeps and creates the opera we are seeing.
Christian Friedländer's set is surreal and ugly, the product of Hermann's delusional and sick mind. Individual members of the chorus and cast are given far too many totally extraneous things to do (viz riding a bike round the stage) which are as distracting as they are irritating.
I spent much of the opera wishing I were seeing it in its correct period, old imperial 18th century Russia, and it wasn't until the Countess was dead that Tchaikovsky, orchestra, Golovnin and Nechaeva were able to upstage the production which had been endlessly upstaging them. The conflicting emotions between the lovers and the sheer drama at the gambling tables were, musically and vocally, exciting.
La Monnaie's Pikovaya Dama can be viewed free online on the OperaVision channel.
Reviewer: Robert Tanitch