Pilgrims
Elinor Cook
Vicky Graham, High Tide and Theatr Clwyd
Theatr Clwyd
–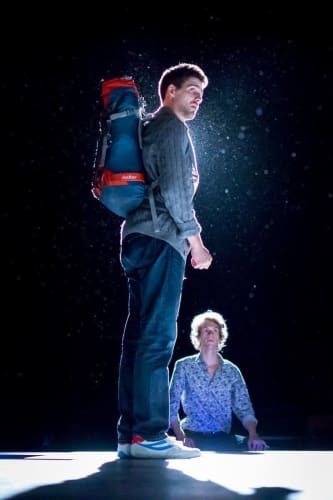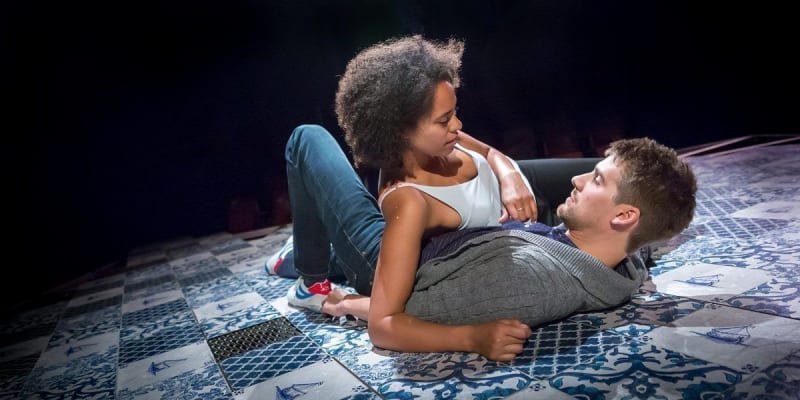 Elinor Cook, winner of the George Devine Award for Most Promising Playwright, has woven a tale of friendship, betrayal and adventure into a fast-moving production that last barely seventy minutes, but poses many awkward questions.
The story revolves around Will and Dan, two young explorers of rare talent who had conquered Everest by the age of eighteen and thrive on the adrenalin rush of each new challenge. Or do they? Each twist of a rapidly unfolding plot reveals another layer to characters who increasingly fail to conform to stereotype.
The 'third person' in this relationship is Rachel, who is writing a PhD about men like Dan and Will, and who becomes romantically involved with both of them. The role of Rachel also serves as a foil for each of the other two characters to enable the story to unfold albeit in a series of break-neck scene changes.
The cast of Amanda Wilkin as Rachel, Steffan Donnelly as Will and Jack Monaghan as Dan exude a genuine chemistry. This helps to drive the ever-changing narrative as a friendship originally seen as being as solid as the rocks they climb, becomes fragile as evidenced by the exchange where Will accuses Dan of being "a cold bastard", only to receive the reply "well if I wasn't you'd be dead".
Neither of these characters emerges as the heroic sort; Will leaves Rachel alone on a dark hillside as he has an "urge" to climb it, while Dan disappears from his relationship without explanation and is clearly wrestling.
There seems to be a darkness afflicting all three of the characters and the viewer is left to ponder exactly the motivation for what they do. Is the challenge of the mountain really why Dan and Will keep going back; do they even enjoy the climbing? How committed is Rachel to her PhD? There is also the issue of the Saint Christopher charm that Rachel gives Dan and which seems to hang over events with a gloomy significance.
Director Tamara Harvey ensures that Elinor Cook's fascinating prose is brought vividly to life. Pilgrims is a skilfully written and acted production that is thought-provoking and, at times, uncomfortable viewing.
Reviewer: Dave Jennings