Pinocchio
Anna Ledwich, adapted from The Adventures of Pinocchio by Carlo Collodi, music by Tom Brady
Chichester Youth Theatre
Chichester Festival Theatre
–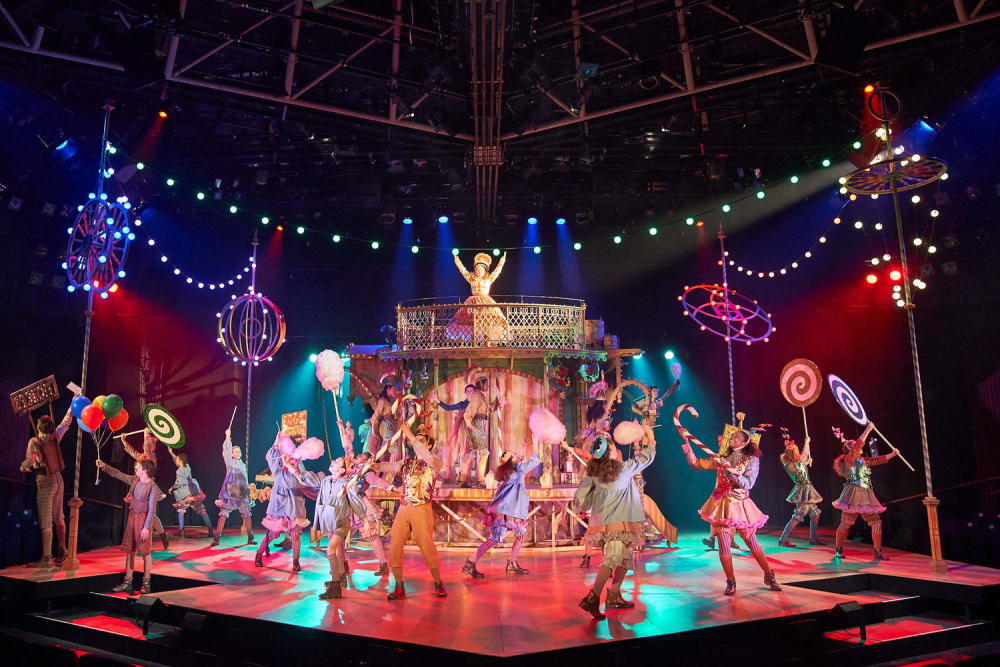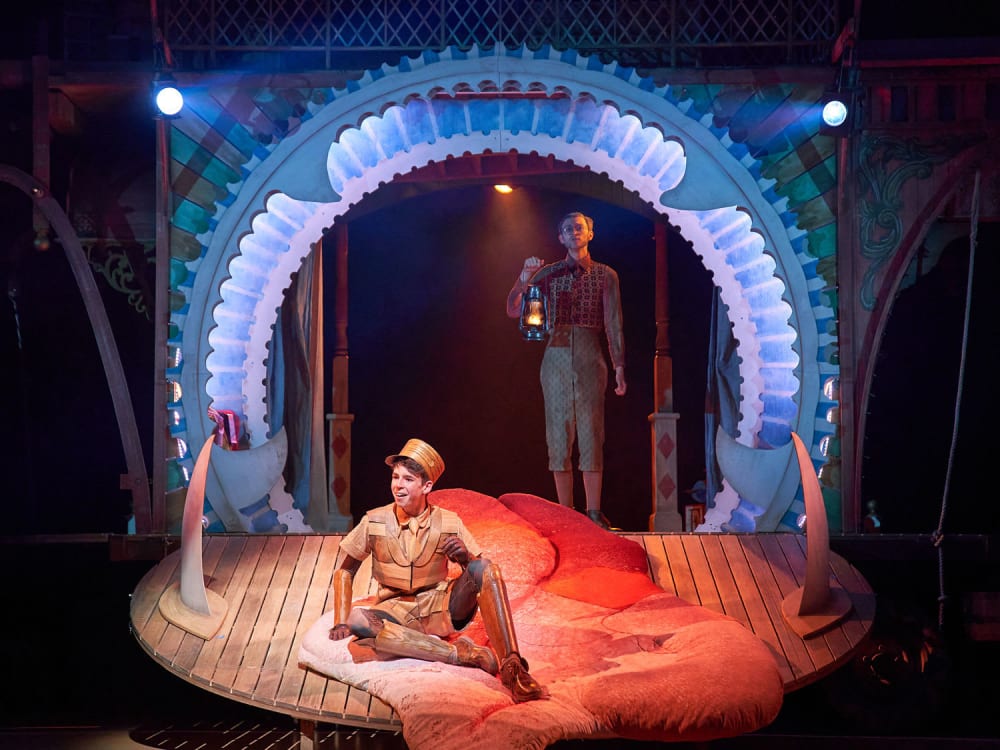 Pinocchio appears to be a story which everyone knows yet no one can ever remember reading. I certainly had no idea that the original story was so complicated and with so very many adventures that the little puppet had before he achieved his dream of becoming a 'real boy'. Anna Ledwich's new adaptation seems to cover almost all and moves at a steady and involving pace from one venue to another, and there are many.
Achieving such a superb production in the middle of a COVID pandemic must have been difficult enough, but the Chichester team have also set themselves on the path of saving the environment, and the world, by using locally sourced products, materials which could easily be recycled and even using vegetable-based dyes on the costumes which are very showy, unusual and beautifully designed by Ryan Dawson Laight.
One of the local products turns out to be a farm cart which, with the magical and intricate details produced by designer Simon HIglett, transforms from woodcarver Geppetto's workshop into a school, an end-of-the-pier show, the Land of Broken Dreams, a circus, a Punch and Judy show and so many other venues that I can't remember, but the cart is constantly on the move—and can be used later for outdoor and touring productions. Higlett has also managed to produce an amazing magical 'under the sea' scene where Geppetto and Pinocchio are sitting in the mouth of the Sea Monster.
On to the show itself, and it is a delight. Due to COVID restrictions, the 60 performers had to be divided into two casts so we were viewing 30 of them and I cannot be sure of names, but they all lived their characters perfectly. Pinocchio is on stage for the whole show and achieved exactly the moods and attitudes of a little boy, trying to be good but with bouts of naughtiness, and is easily persuaded to do the wrong thing by the wily and wicked Fox and Cat. The Fairy and the Cricket (both expert performers) do their best to keep him on the right path, but even they don't always agree. The moral of the tale is to listen to your conscience and do what you really know is right, because look what might happen if you don't!
There are eight musical numbers with music composed by Tom Brady and expertly orchestrated. In fact the whole show goes with a swing from beginning to end and is a riot of colour, music, dancing and some movingly emotional moments. Director Dale Rooks must be very proud of the achievements of all involved.
Reviewer: Sheila Connor