Pinocchio
Anna Murphy
Stuff and Nonsense Theatre Company
The Drum, Theatre Royal Plymouth
–

Listing details and ticket info...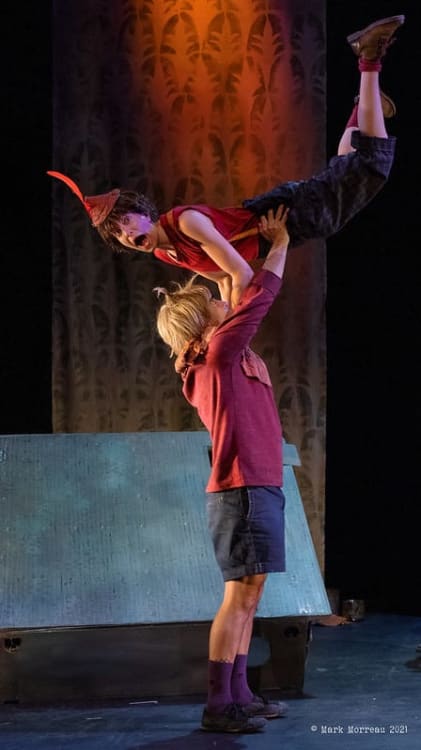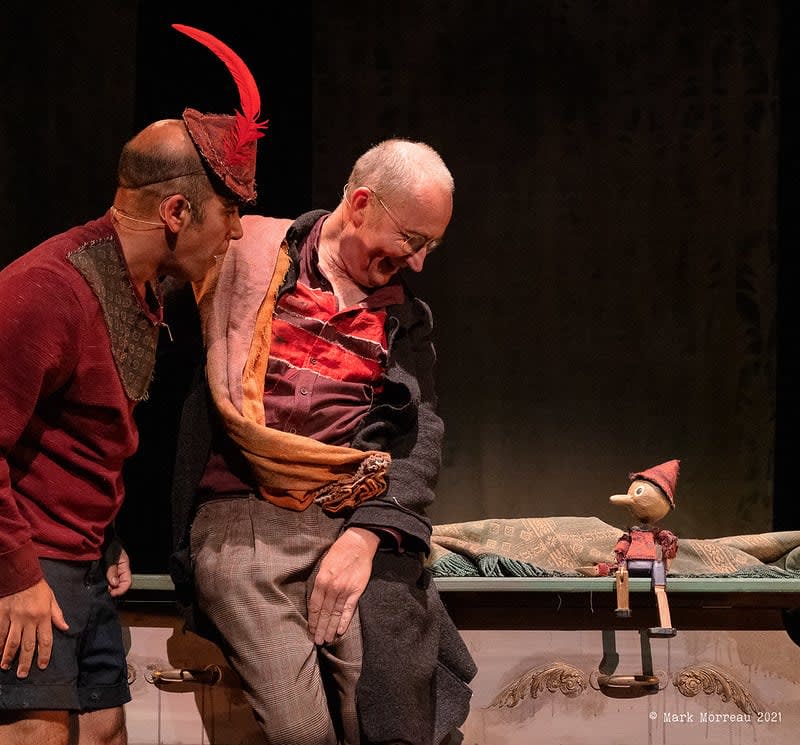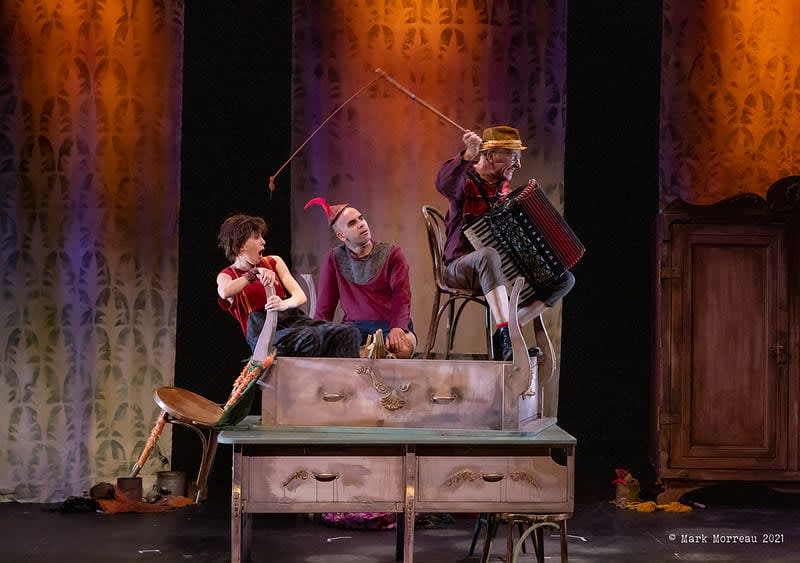 Children's creativity is said to be at the heart of Stuff and Nonsense Theatre Company's productions and that is very apparent in its fun and inventive Christmas offering Pinocchio.
It's all very homespun with plenty of ideas for kids to copy: wooden spoon puppets, teaspoon arms, toilet plunger noses and cushion cover manes the genesis of imagination.
Holly Miller's clever use of a versatile two-part dining room table, curtains and a wardrobe, and we are transported from cottage to mountains, children's land of play to the circus and house of the Blue Fairy. There are no wizardy special effects: everything is able to be copied and gives permission for less-than-Disney storytelling in the playground.
Three generations—Geppetto (Tim Dalling), Pinocchio (Daniel Rejano) and Pinocchio's son (Jenny Harrold)—recreate the log-to-real boy derring-do journey with great athleticism (particularly from Harrold), sleight of hand and Dom Coyote's catchy tunes on the piano accordion from talented musician Dalling.
Pyjama parties and relaxed performances make this 55-minute piece ideal for young families. My six- and seven-year-old companions loved it.
Reviewer: Karen Bussell