Ballet Black: Pioneers
Mthuthuzeli November, William Tuckett
Cassa Pancho's Ballet Black
Barbican Centre
–

Listing details and ticket info...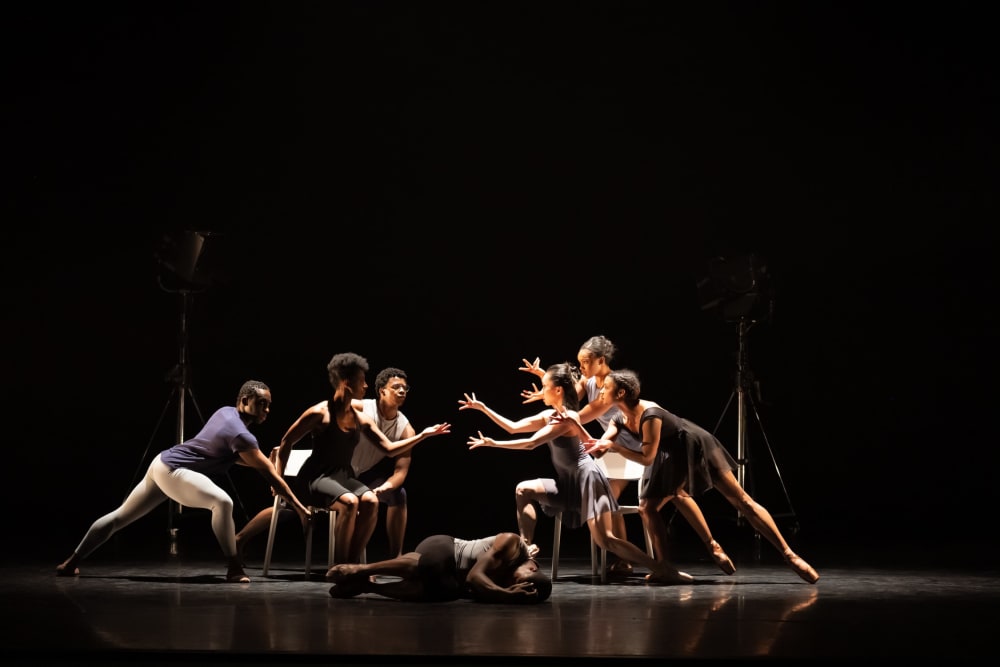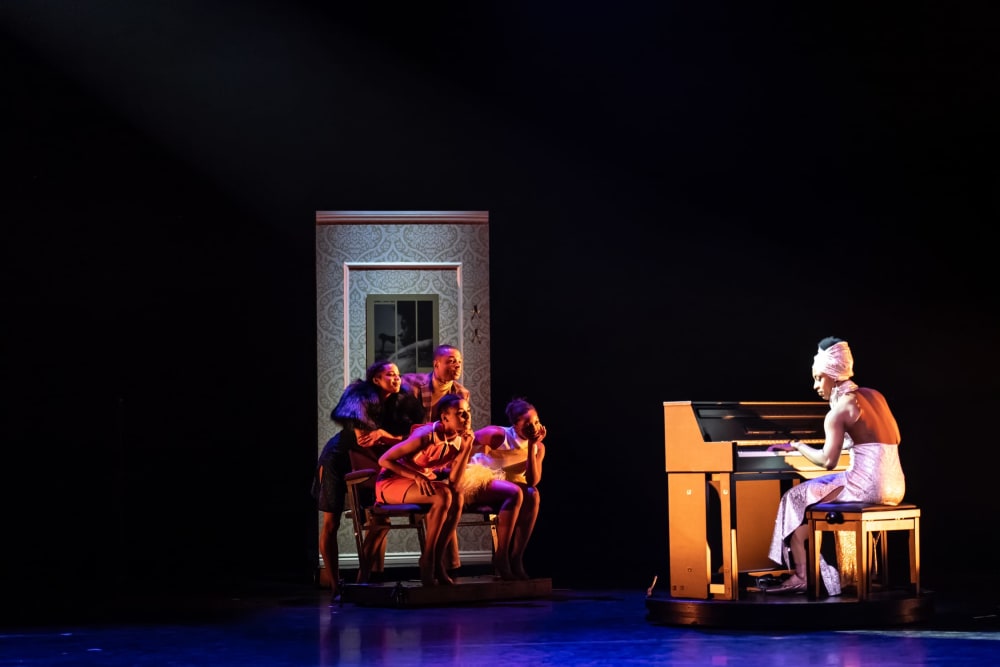 Ballet Black is back at the Barbican in dazzling form and spirit, wholly embracing the company's artistic vision to create meaningful repertoire for black and Asian classically trained dancers. Pioneers is dedicated to two artists and their creative legacy, the inspiration behind two new works performed tonight.
William Tuckett's Then or Now (2020) opens the evening in a heartfelt new work inspired by the activist poetry of Adrienne Rich set to Biber's "Passacaglia" for solo violin (arranged and recorded by Daniel Pioro). The work is sonorous as music intertwines with words as well as deeply lyrical in the flow between the dancers and their connectivity. Tuckett's choreography unearths great swathes of drama and meaning in the poems' themes of love and war. Bodies arch, link arms and swoop across white plastic chairs, echoing, embodying, distilling the poetry into a seamless flow of movement, slicing in and out of stillness, then action, in delicate, ensemble, solo and duet patterns.
Words are transmitted by a voiceover that intersperses with the score and all of the talented eight dancers are tightly meshed in a relationship like spokes in a wheel. As a waterfall of audible words tumble out into the auditorium, bodies respond to the words as if there is real musical timbre behind the poetry. It is a beautiful piece that showcases the dancers, with special mention to American-trained Puerto Rican Helga Paris-Morales, who is magnetic throughout her performance—willowy arms and legs exuding pure joy in exactness of movement.
The second piece, Nina: By Whatever Means, is the latest work by the company's South African dancer and prolific choreographer Mthuthuzeli November and a love letter to African American singer, songwriter, pianist and civil rights activist Nina Simone.
A literal narrative, the new ballet skips and jazz jumps through Simone's childhood from her playing the piano in a starched white dress and impressing her gospel community to singing in jazz clubs and then fame.
It's all innocent and joyous until the ballet moves away from childhood and touches on the tragedy behind the legendary singer. Following stratospheric success, her marriage spirals into violence, marked out by a powerful duet between Simone (Isabela Coracy) and her husband Andrew Stroud (Alexander Fadayiro). Coracy is convincingly distraught as Simone as she pushes through her aggressive, dangerous marriage. The dancer expresses pain and anguish in tortured movement and violent combat where ballet choreography is merged with jazz-infused sways moving towards contemporary dance.
Then with Sinnerman, (recorded live in New York in 1965), Coracy raises the house in sweeping, energetic passion, fighting the obstacles in her way as a force to be reckoned with. Inspiring theatrical dance and an all-round beautiful evening of dance.
Reviewer: Rachel Nouchi