Pip Utton: Playing Maggie

The Assembly Rooms
–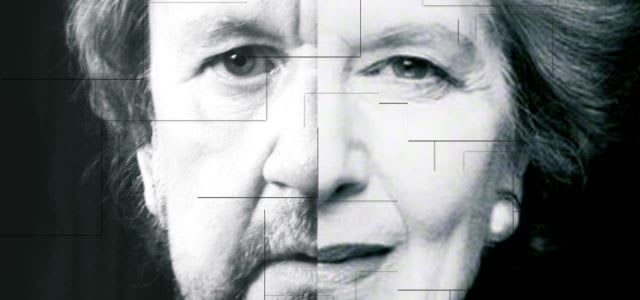 Pip Utton: Playing Maggie begins with the character Simon Sherwood preparing to play Thatcher. Something about his father and Thatcher bothers him. It's a mystery Simon returns to at the end. The bulk of the show is then taken up with Simon playing Thatcher.
The audience clearly wanted to laugh at the show. Lines that allowed them to do so tended to be Thatcher as authoritarian matron. She tells the audience for instance that their initial applause is too hesitant and makes them do it again more enthusiastically.
The biggest laugh came at a joke she tells us the Guardian claimed she made which she repeats after telling us she hadn't said it. Generally the jokes such as her claim that the billboards coming in to Edinburgh were advertising The Mummy Returns just aren't funny.
Most of the show is taken up with straight questions from the audience and answers from Thatcher. In theory this could make every show slightly different. At today's show they asked about the poll tax, the miners' strike, the alleged child abusers in her cabinet, and her relationship with US President Reagan among many other topics.
Unfortunately there was no drama, no revelations, no insight and no surprises in this, because in the main her answers were of the kind she might carefully have said at the time. Superficial or dated as these were, no one would challenge them because after all this was Pip Utton not Thatcher.
Even the infamous Thatcher tone was lost. The actual Thatcher grew increasingly shrill as a response to the opponents her policies were generating. That is the Thatcher satirists tend to reproduce. Pip's Thatcher lacked that confident, strident delivery, and instead became a flat, one-dimensional echo of the politician many hated and some loved.
Reviewer: Keith Mckenna