Pipe Dream
Music by Richard Rodgers, book and lyrics by Oscar Hammerstein II
Union Theatre
–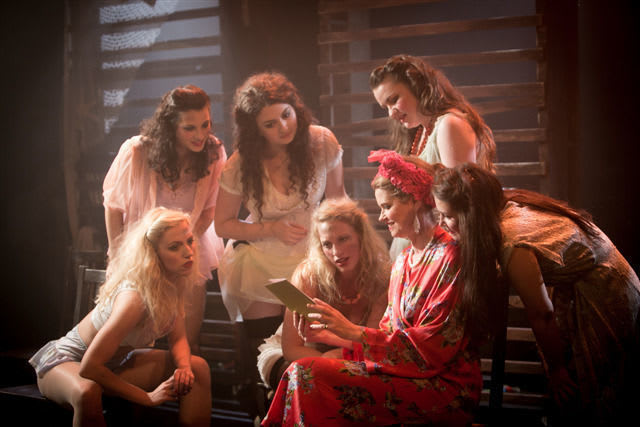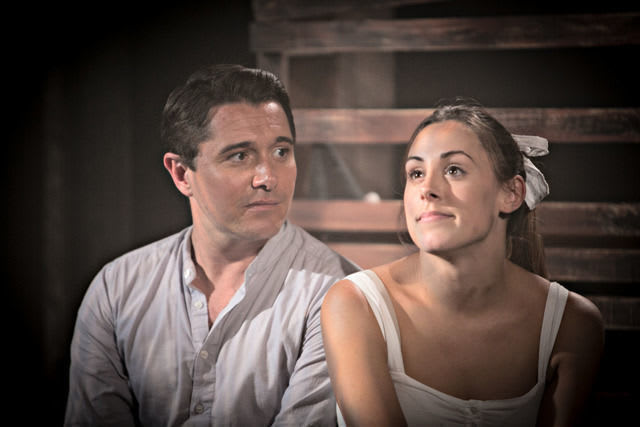 Pipe Dream, which opened on Broadway in 1955 and here has its first London production, was that rarity: a Rodgers and Hammerstein show that was considered a flop, though this lively production by Sasha Regan makes you wonder why.
It is based on John Steinbeck's novel Sweet Thursday, which takes up the story of some of the characters from his Cannery Row after the end of the Second World War—the layabout inhabitants of the Palace Flophouse and the girls of the whorehouse that masquerades as the Bear Flag Café.
Here marine biologist Doc runs his Western Biological Lab. He's sorting out starfish to send off to a university for the first number "All Kinds of People" telling his (male) friend Hazel that it takes all kinds to make up the world when newcomer Suzy pops in to get her hand bandaged (after all he is a Doc). She's looking for a home and a job and Fauna who runs the café takes her in.
Hammerstein's book for the musical is pretty thin. It seems that he was not happy to be as explicit as Steinbeck's story and rather fudges things, but this production makes things very clear, it has no qualms about the realities of these girls' lives and the easygoing ways of the layabouts living in the derelict fish shed.
Right from the start, the Bear Flag's customers and its staff in their flouncy underwear can be seen behind the slatted screens of Elle-Rose Hughes's set. Despite being at the bottom of the social pile, these are a lively lot and choreographer Lizzi Gee turns almost all of the many tuneful songs into a spirited dance number: even Doc's nostalgic "The Man I Used to Be" has him in a delightful dance duet with the silhouetted figure of his former self.
Kieran Brown is a slightly bashful Doc and Charlotte Scott makes Suzy an enigmatic mixture of experience and innocence, convincing herself she's not interested at the same time as she's clearly keen on Doc.
Fauna can see that Suzy isn't really cut out for her trade and plots to hitch her up with Doc using a song to state the case. Noël Coward knew all about "the power of cheap music" but Hammerstein makes Faun admit, "If men realised what those songwriters are doing, they'd throw them all in jail."
Though they are tuneful and clever, this is not a show packed with established hits. Indeed the romantic "All At Once You Love Her" is probably the only one relatively well-known, but it is an enjoyable Rodgers score; though baffling that one number is built around a Christmas card prepared months in advance.
Fauna (originally written for opera star Helen Traubel) is strongly played and sung by Virge Gilchrist, David Haydn brings a relaxed authority top leading layabout Mac but with Nick Martland as Doc's friend Hazel, John Hicks as Italian shopkeeper Joe, and another ten spirited dancer / singers this is a very much an ensemble show.
It lacks the epic quality of Rodgers and Hammerstein's most popular pieces, but this revival serves it well.
Reviewer: Howard Loxton