Pirates of the Pavilion - Live at Nothe Fort!
Lee Redwood
Made to Measure Productions
Nothe Fort (Weymouth Pavilion)
–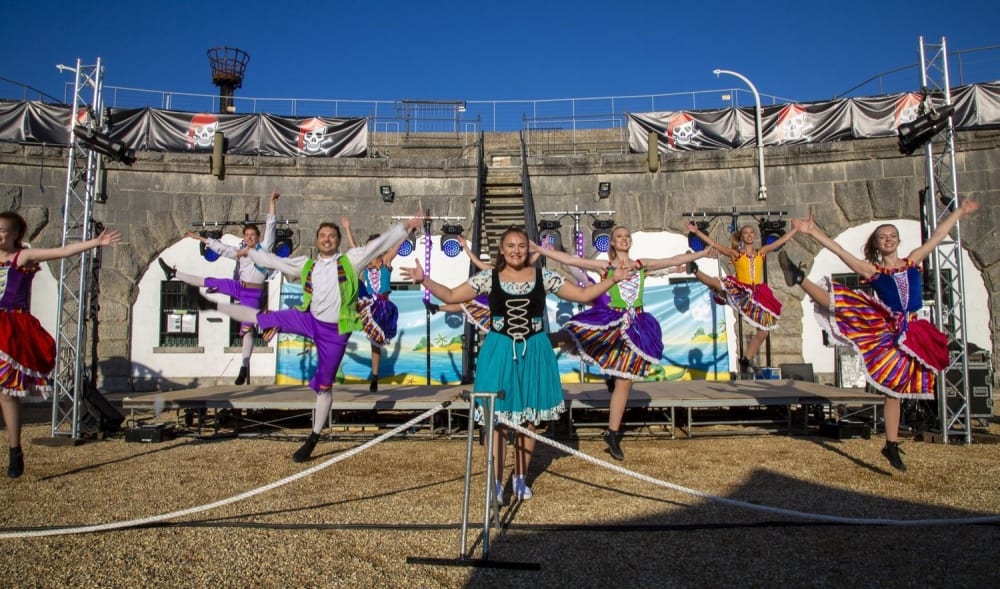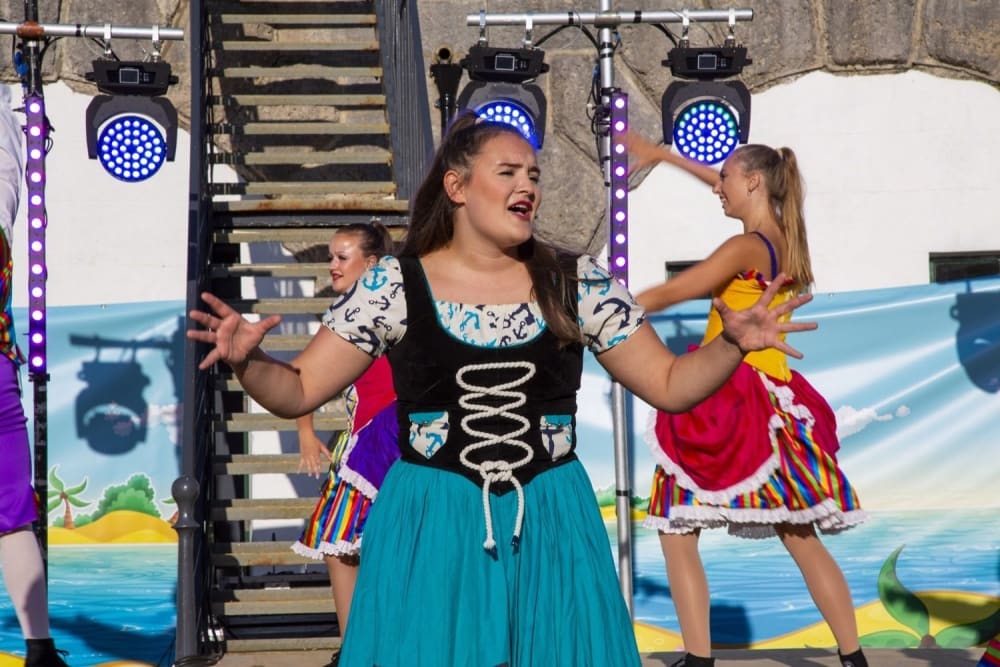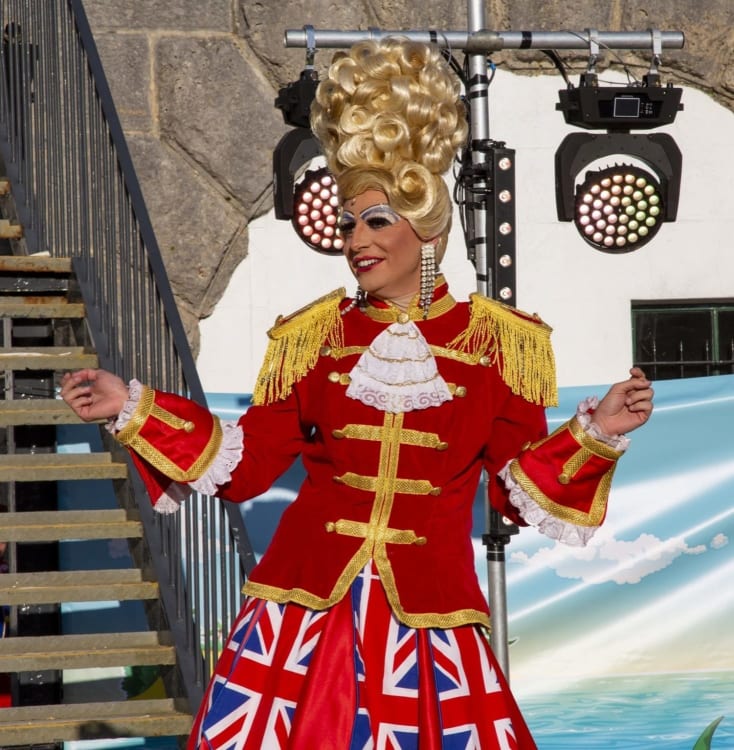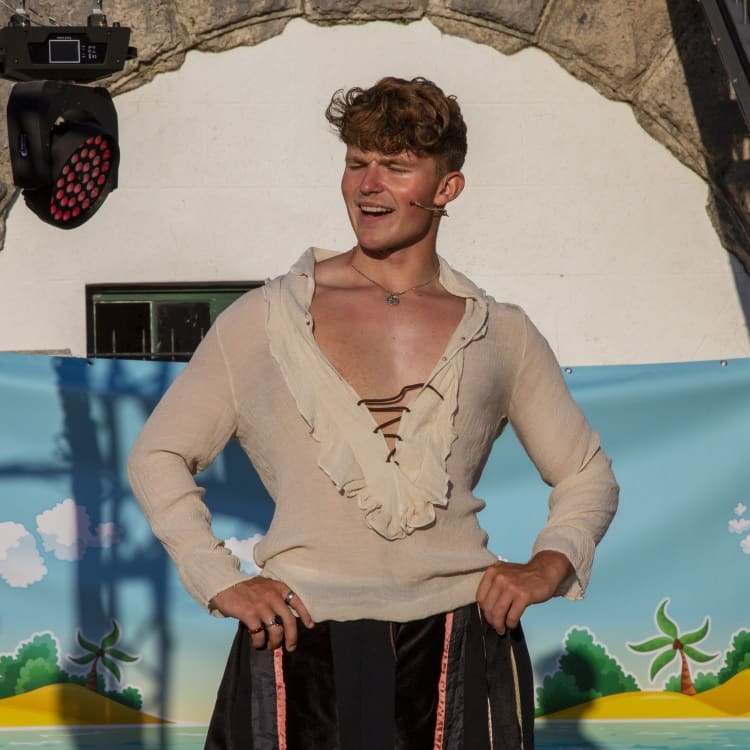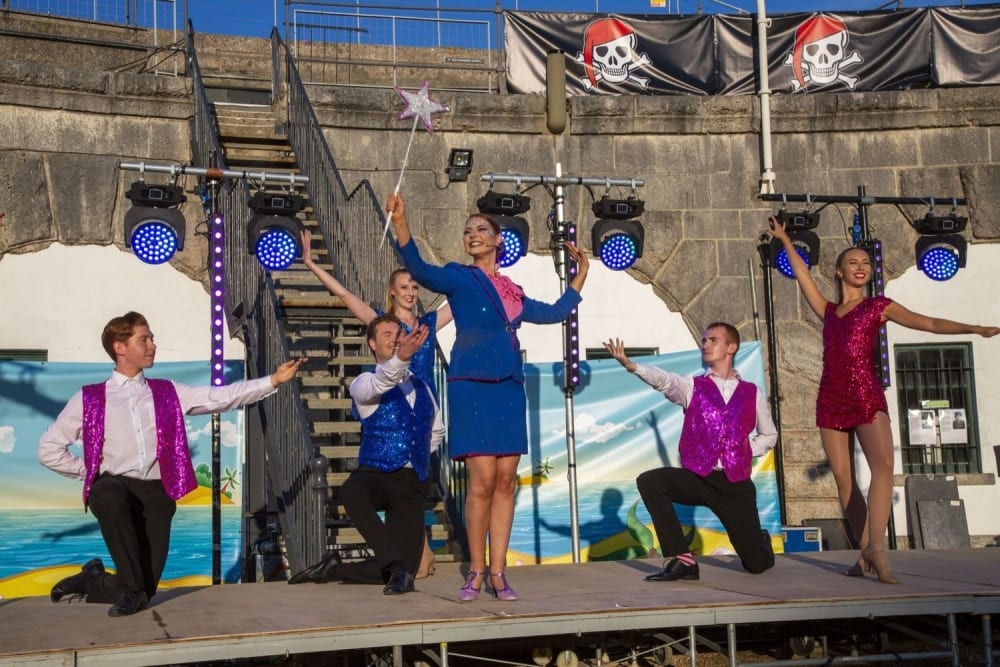 For the past six summers, pirates have invaded the Weymouth Pavilion and embarked on a number of swashbuckling adventures battling dinosaurs, sea creatures and even a gigantic gorilla. 2020's seafaring tale is set in the Nothe Fort, just across from the Pavilion, where the happy band of buckaneers are on the search for the Fort's lost loot.
Due to COVID-19, this summer was to see the Pirates' first open-air adventure. However, bad weather and the Government's recent green light for indoor performance, saw the Pirates momentarily return to their usual venue in one of the country's very first socially distanced, wet weather friendly indoor shows.
A swift change in venue didn't dampen the atmosphere with audience members relishing the opportunity to still catch the latest one-act installment in the Pirates' saga. Reunited and ready to set sail, Robert Squire's blustering Captain Filibuster, Isla Rose's charming Pirate Poppy and Liam Mellor's silly Seadog Billy face a new foe—Gwynfryn West's wicked Captain Blackhead, who plans to steal the map with his newly recruited helper in the form of Alex Rogan's self assured Dapper Dick.
Oozing toxic masculinity, try as he might to retrieve the map, Dick fails in his attempts to woo Tegen Jones's fine-voiced Spirit of the Sea and is equally spurned by Pirate Poppy. Both are equally unimpressed by his arrogant display of courtship, ensuring that good triumphs over evil, even if the contents of the treasure chest are forever kept a secret.
2020 has been a gift for pantomime writers with Lee Redwood's production truly embracing the zeitgeist with references to COVID-19, lockdown, Barnard Castle, Joe Wicks workouts and even the Exam Results Scandal. From opportunities to exploit the necessity of 2 metre distancing to bumbling lipsyncs of Boris Johnson attempting to explain what people can and can't do, Pirates of the Pavilion reminds us of pantomime's penchant for politics and thirst for extreme topicality.
Cod exits are commonplace in Pantoland, but in this production they work particularly well as the complication of socially distanced stage patterns and ensuring other cast members aren't blocking the wings waiting to enter provides plenty of comic tomfoolery as Seadog Billy attempts to navigate the space to rectify his 'mistake'.
Packed full with panto staples, it is somewhat surprising that the absence of audience participation and what Oliver Dowden termed "bubble soap" goes almost unnoticed. A mixtape mashup led by Mellor and Squire using pop songs to narrate an argument between Seadog Billy and Pirate Poppy goes down a storm. Nautical numbers and money medleys provide ample opportunity for the ten-strong ensemble of dancers to shimmy their sequins and ruffle their feathers in sequences reminiscent of Summer Variety with Luke Attwood's Mrs Filibuster often leading the troupe's razzle-dazzle.
A swashbuckling summer panto come rain or shine, Pirates of the Pavilion is the perfect tonic to 2020 and keeps the magic of pantomime alive.
Reviewer: Simon Sladen