A Place at the Table
Daedalus Theatre Company
Camden People's Theatre
(2011)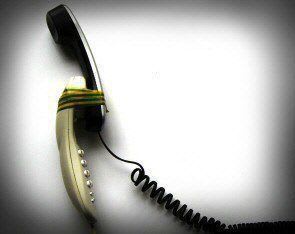 This acclaimed production, first performed in 2009, returns for a three-week run with three performances at Southwark Cathedral planned for January next year. But the confined, slightly claustrophobic atmosphere of the Camden People's Theatre is a fine setting in itself.
A Place at the Table offers an unusual experience: an audience of twenty-five or so sits at a large table, conference-style, along with four female performers in "verbatim theatre" - a form that employs the actual words spoken by people from an actual event.
The production begins with a "council meeting" debating the 1993 assassination of President Melchior Ndadaye of Burundi, an event that stimulated a brutal civil war between the Hutu and Tutsi peoples and was a catalyst for atrocities in Burundi, Rwanda and surrounding African regions that is still ongoing in some parts.
We, the spectators, are "extras" by our very presence, although the only audience participation occurs post-performance when we are offered some food and drink after experiencing a mere fraction of the trauma evoked.
Naomi Grossett, Jennifer Muteteli, Grace Nyandoro, and Adelaide Obeng (each equally strong) assume a multitude of roles: as conference delegates, politicians, journalists, witnesses, victims, man and woman, young and old, assisted by computer graphics, telephone recordings, newsreel, song and dance, and a variety of props that include earth, a fish, and an ingenious "recipe" for terror.
This is an extremely complicated history and a running time of just over an hour can only hope to scratch the surface but a particularly effective scene sees friendly yet energetic debate in a fruitless effort to try and establish when problems began. No matter how far back we go, there always seems to be another instigator lurking in the wings.
The occasional singing of Grace Nyandoro is beautifully mournful. Most haunting of all is the image of the young boy in the bright pink shirt whose eyes tell of that which should never be seen, especially by a child.
There were a few sound issues on the press night that no doubt director/designer Paul Burgess will address. Overall, this is a powerful production invested with passion, intelligence and care by all involved.
The play's end, and the literalising of its title offering the chance to "break bread" with the performers, is a humbling reminder that humans can be very good at companionship and the sharing of tales - simple actions that we often take for granted but should repeat more often.
"A Place at the Table" runs until 19 November 2011
Reviewer: Anita-Marguerite Butler