Playhouse Creatures
April De Angelis
New Vic Theatre Company
New Vic Theatre, Newcastle-under-Lyme
–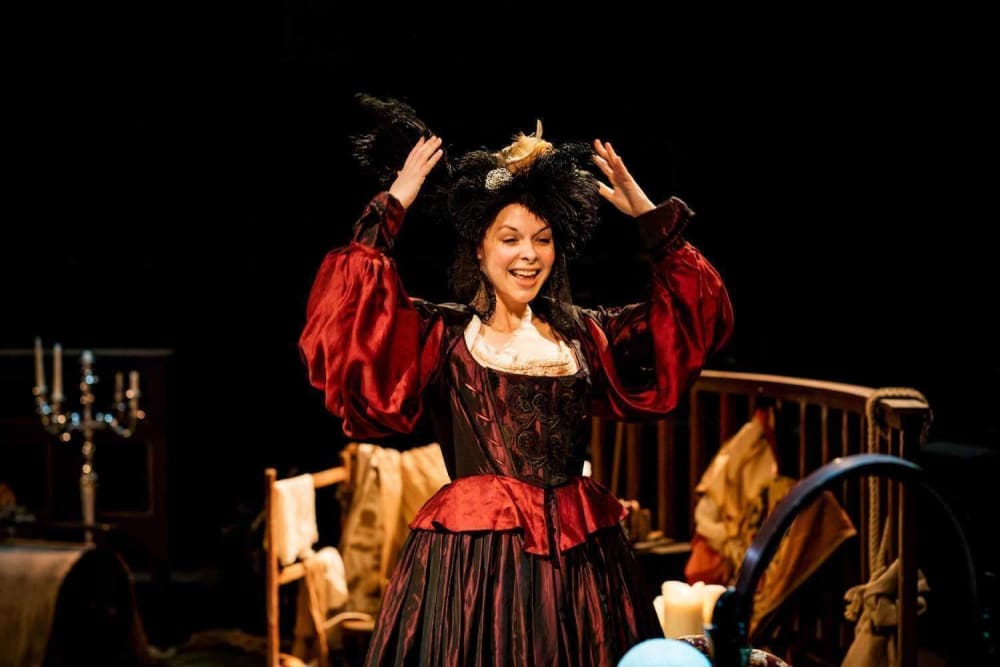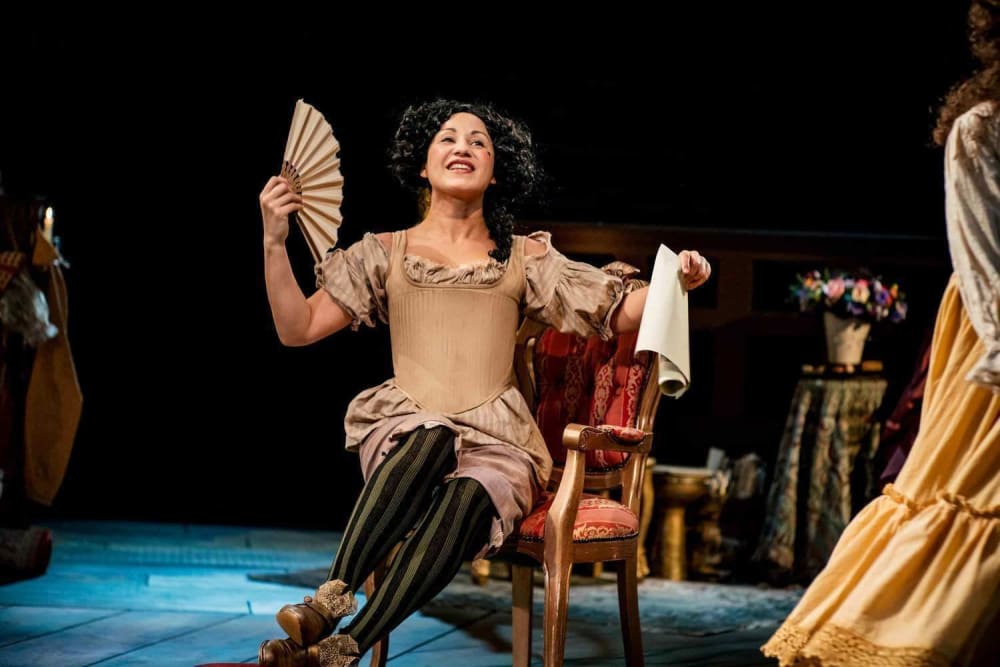 One hundred years after some women were allowed to vote, the New Vic Theatre is beginning a season focused on the empowerment of women.
The first offering is April de Angelis's play that celebrates a time when women were permitted to act on stage for the first time. Playhouse Creatures is set in 1663, three years after Charles II had reopened theatres even though there had been an outrageous reaction in some areas to women taking female roles.
It was a time when women were outnumbered on stage and were paid at most only half of what male actors received.
De Angelis presents us with four female pioneers, analysing their relationships backstage in a Restoration playhouse as they try to make their mark in their new careers.
The production is superbly acted and the New Vic's recently appointed associate director Zoe Waterman directs skilfully, ensuring her cast give consummate performances.
But the main problem appears to be with the script. De Angelis has written a series of scenes, many of them unconnected, and it's difficult to fathom whether the play is a comedy, a tragedy or a comment on the social issues of the day.
The playwright seems to say she can make a point by restricting the part played by men. The only man in the cast, George Howard, plays Otway, a playwright whose work The Orphan catapulted one of the women to stardom. But in Playhouse Creatures, he's a drunk, confused figure who is reluctant to write a tragedy with a woman as the central character. He is merely a figure of fun because he will not cut down a play that is over four hours long.
When leading lady Mrs Betterton has a discussion with her husband about taking shares in the theatre company, he is not seen—you have to imagine he is there. Despite a glorious performance from Polly Lister who dominates the stage whenever she appears, the scene lacks tension.
Lister is the major success of the production. She brings out all the insecurities of a woman determined to gain equal status to men yet realistic enough to realise that she will be replaced because of her age.
The character slips into actress mode as Lady Macbeth on a couple of occasions. It could be a memorable evening to see Lister play that particular role.
The second half of Playhouse Creatures is better, particularly a gripping scene in which Mrs Farley, an impressive Rebecca Brewer, decides she wants a termination after getting pregnant. Having a child would mean she would lose her job. Yet she was unable to go through with it.
New Vic favourite Hannah Edwards gives a rousing performance as Nell Gwynn, the orange seller who initially struggles to become an actress but has the determination and confidence to become a success.
There are also strong interpretations by Danielle Henry as feisty Mrs Marshall and Anna Kirke as Doll, the loyal Cockney with a deep experience of life's hardships.
Despite the strong, enthusiastic acting, Playhouse Creatures is a drama that will not please everyone. April De Angelis might not have wanted to write a play that comes over as a battle of the sexes—but some people will believe her alternative has less power because of that.
Reviewer: Steve Orme