Playing Soldiers

Lund theatre company
C
–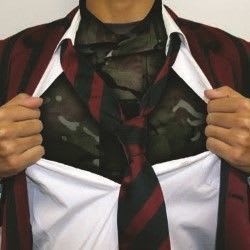 At age sixteen, you can at the moment join the army in the United Kingdom but a hundred years ago you would have to be eighteen years and older to enlist.
That was something I heard in Lund Theatre's production of Playing Soldiers which was created from a series of interviews with young people who wanted to join the armed forces, and others who had knowledge of young people in the forces.
Asked why they might want to enlist, they would talk about it as a source of employment or a skill. Noticeably absent was any mention of the purpose of the military.
Quite surprising is a scene in which a young woman enquires in person to a female member of the military and is subjected to ridiculous gender prejudices which suggest the army is a long way from being an equal opportunity employer.
Some scenes remind us they operate like no other employer. A young soldier in training who is ordered to clean the floor with a toothbrush comments that no employer would get away with such an instruction.
Such examples illustrate the extent to which the armed forces lag behind the standards we demand of every other institution. Yet as the interviewee from the organisation Forces Watch points out they can be promoted uncritically in schools.
Indeed, one young man describes his school as operating a compulsory cadet training scheme for pupils. It is hard to imagine schools insisting that you do regular compulsory shelf stacking down at Sainsbury's or another supermarket.
This is a thoughtful, confident production. It is imaginative in its reproduction of the interview material and with a fluent sense of movement is never static.
The day I watched the performance, it was being filmed for Forces TV. Let's hope some of those running the military watch it. Maybe it will encourage them to amend their recruitment and training procedures.
Reviewer: Keith Mckenna