Playing Up 9
Luke Bateman / Chris Wilkins / Elle Douglas / Lewis Cuthbert / Rachael Walsh
Playing Up
Northern Stage, Newcastle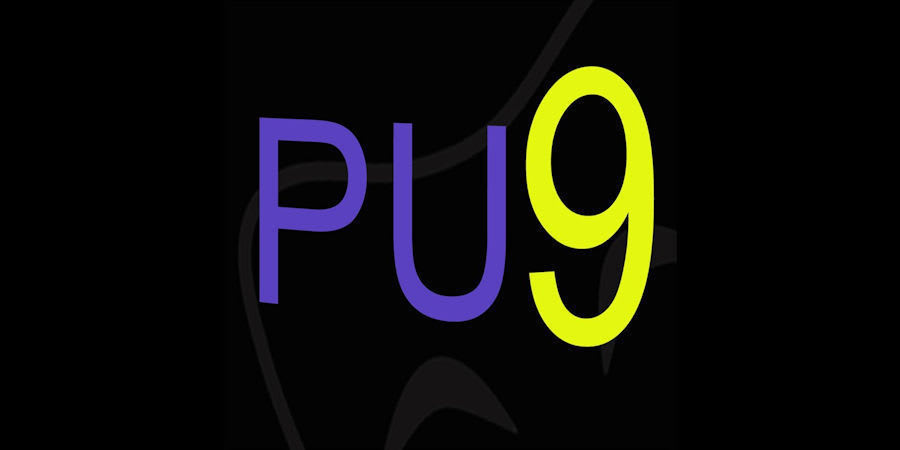 Playing Up was formed in 2013 by graduates of the Live Theatre Writers' Course and, since 2015 continued—usually, but not always—twice a year since then, mainly in Stage 3 at Northern Stage. The organising genius is Lewis Cuthbert. Each "episode" is a collection of (usually) five new, short plays by different authors, with different directors and a different cast for each one. Some of the individuals concerned are "emerging" (i.e. they are early in their careers), whilst others have various levels of experience.
This could be a recipe for a night of brilliant theatre, or of total disaster, or something anywhere in between. So let's put you out of your misery straightaway, Playing Up 9 is much closer to the first than to the second.
Something Less Deplorable
By Luke Bateman, directed by Jack Hilton
A seat on a hilltop at dusk. Two life-long friends, Laith (James Howlett), gay, and Adam (Alastair Park), straight and married, meet, a regular ritual, and talk. It's a wide-ranging conversation, sometimes serious (Laith is taking back an ex-boyfriend, Adam disapproves), sometimes light-hearted (should Laith get a Chihuahua?).
Laith is somewhat on the flamboyant side (not a queen, but perhaps a princess!) whereas Adam is serious (even a little dull). For the audience, their conversation is entertaining, amusing, sometimes laugh-out-loud funny, the sort of banter / serious talk typical of close friends, but it's obvious that Adam has something on his mind…
A good start to the evening: light without being superficial, plenty of laughs, but not cheap ones, and perhaps most important of all, not as superficial as it seems that it's going to be.
F*cking Black Magic
By Chris Wilkins, directed by Anna Snell
I do like a nice bit of misdirection! You know the sort of thing: when the playwright turns the expectations (s)he's built up on their head - and when (s)he does it again, it's magic!
This is just what happens in Wilkins's play. When a middle-aged man is waiting for a woman in a private room in a restaurant and has come with flowers and chocolates, it's obviously late-flowering romance, isn't it?
I loved this piece! Mark Buckley's rather buttoned-up David, serious and intense, focused on making sure everything is perfect, meets Tracey, played by Mary Pickin, who is—to say the least—coarse and loud. Oh wow!
But when we find all is not what it seems…!
A clever idea, beautifully performed and paced just right by director Anna Snell.
How Not to Date
By Elle Douglas, directed by Beth O'Dohery
Imagine.
How you would feel, having been off the dating scene for quite some time and then having ventured onto a dating site, having got in contact with someone who seems suitable for you, and agreed to meet in the flesh, when that meeting becomes a reality?
Imagine the thoughts and fears that rush through your mind as you're getting ready. Imagine the confusion and shock in your mind as you try to say the right thing but it comes out wrong. Imagine…
But you don't have to. In How Not to Date Elle Douglas has done it for you.
Eilish Stout-Cairns plays Lucy and Eleanor Beck plays the inner Lucy, that voice in the back of your mind, commenting, advising and just as confused as you. And your date, Mike (Craig Fairbairn) also has his inner self (Liam Scarth).
The potential for humour is massive and the audience did roar with laughter all the way to the interval. But there was just enough seriousness there to make every one of us think, "Oh shit, I did that!"
This is the first work by Elle Douglas that I have seen. I want to see more.
SoulMates™
By Lewis Cuthbert, directed by Matt Jamie
Imagine that, when you die, your soul can be transferred to another body. Imagine that this power resides in one company, Sycorax Systems Incorporated. Imagine yourself in a meeting when SSI's advertising agents are presenting a promotional film and the tech boffin is unveiling a new, improved, very much faster soul transfer system. And imagine that all does not go quite as planned.
A bit of science fiction. You might even say a bit of science fiction with tongue in cheek. Or even a bit of science fiction that makes us laugh.
Yes, it's all that, but you don't even have to wait for the dénouement to realise the potential for things to go wrong, and when that dénouement does come, it's not what you would expect.
A strong cast (Eilidh Talman, Jackie Edwards, Daniel Watson, Gary Goodyear and Chris Iddon) under the guiding hand of a very experienced director, Matt Jamie, get the balance between the humour and the seriousness spot on, even with an audience which was, given the first half of the show, predisposed to laugh—a lot.
Paper Planes
By Rachael Walsh, directed by Rachael Walsh and Richard Gardner
Of course the staple ingredient of all drama is relationships, both friendship and those of a romantic nature. Rachael Walsh's play deals with both and answers that oft debated question: can a man and a woman be "just good friends"?
It's the morning of Luke's (Adam Jordan Donaldson) wedding and he shares his pre-nuptial jitters with his best friend and Best Man, Poppy (Jude Nelson). She, in turn, is visited by her ex-boyfriend Tom (Benjamin Storey) who wants to renew the relationship.
In this short piece, we learn much about the birth (and growth) of friendship and the death (the how and the why) of love, about male / female relationships, and, perhaps most telling, about selfishness and unselfishness. In some ways it's a poignant piece but it's also positive and perceptive.
And it is definitely a fine end to a very good night of new theatre. Kudos to Lewis Cuthbert and the Playing Up team and we look forward to 10 May when we will see Playing Up 10.
Reviewer: Peter Lathan