Playing With Grown Ups
Hannah Patterson
KPS Productions and HP Productions in association with Pleasance
Theatre503
–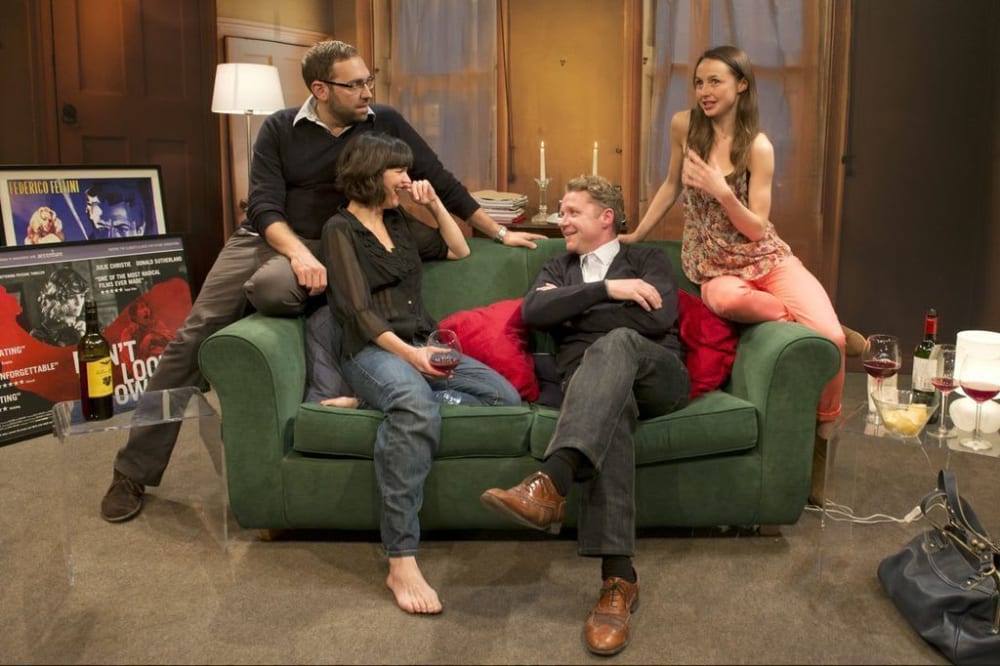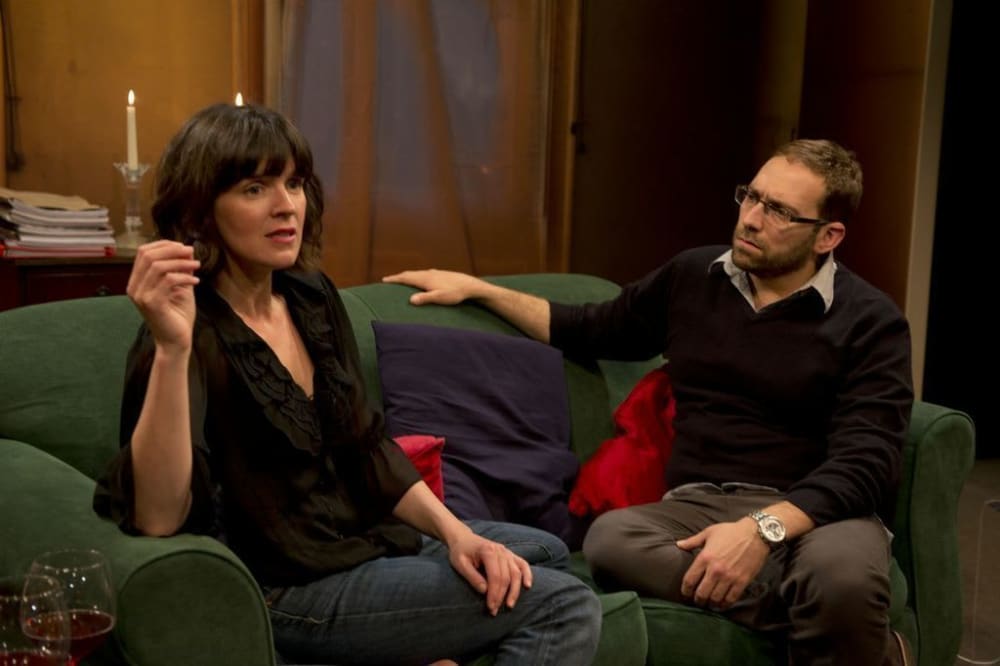 Following its ethos of taking creative risks through championing bold and ground-breaking new writing, Battersea's Theatre503 has been labelled as 'arguably the most important theatre in Britain today'.
Hannah Patterson's Playing with Grown-Ups—a new play that explores notions of identity, expectation and the role of the contemporary woman by questioning what it means to be a grown-up and whether we can ever truly 'have it all'—is next up on the platform and includes a first-rate cast with skilful direction by Hannah Eidinow.
The location is Joanna and Robert's pokey flat. Joanna (Trudi Jackson), dissatisfied with life and the choices she has made is starting to regret the recent birth of their daughter. Surrounded by nappies and troubled by ageing she desperately tries to cling on to a sense of purpose and self-worth, singing along with Helen Reddy's "I am Invincible… I am Woman" amidst film posters of Catherine Deneuve as the idolised woman who has it all.
Robert's colleague and fellow film lecturer Jake (Shane Attwooll) arrives with his new companion, Stella (Daisy Hughes). Ambitious yet grounded, wonderfully optimistic and self-assured, Stella is a model of the new woman, serving as the embodiment of change and everything that Joanna is not. To top it all, she is the only one who succeeds in singing the baby to sleep. To Jake she gives hope, in Robert (Ben Caplan) she arouses an unfathomable curiosity and within Joanna she rapidly ignites envy and self-loathing; Jo later tells Robert 'I feel like I'm nothing'.
An eventful evening ensues and Patterson's brilliantly fresh writing brims with surprise. Dinners are ruined, philosophies are challenged, truths are revealed and roles are reversed in this cocktail of pathos, wit and dramatic intensity. Patterson's use of language is at times beautifully descriptive—Stella's speech on the notion of family as being fixed, strong and whole is particularly poignant.
Simon Scullion's neat design suggests a cluttered and claustrophobic apartment; three imposing canvas prints of a grotty interior frame the action on stage, creating an oppressive confinement within. This, along with Tom Wilson's slick sound design that includes a cleverly crafted baby monitor, lends the drama a real sense of location and we, as the audience, are invited to look in as voyeurs on this very real existence through the fourth wall.
My one quibble is that, running at just short of two hours without an interval, the piece could do with a tuck. Nonetheless, there are universally strong and committed performances throughout and, whether or not the piece leaves you re-evaluating your own place in the world, Eidinow's stirring production certainly serves as a vivid reminder that the credits of life roll sooner than you think.
Reviewer: Greg Charles