Plenty
David Hare
Chichester Festival Theatre
Festival Theatre, Chichester
–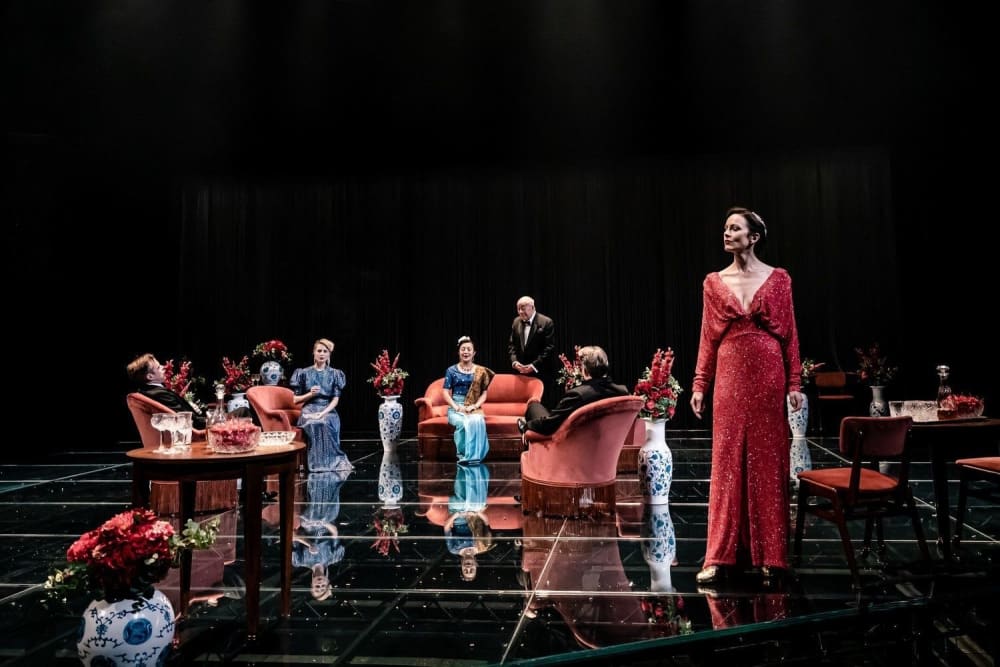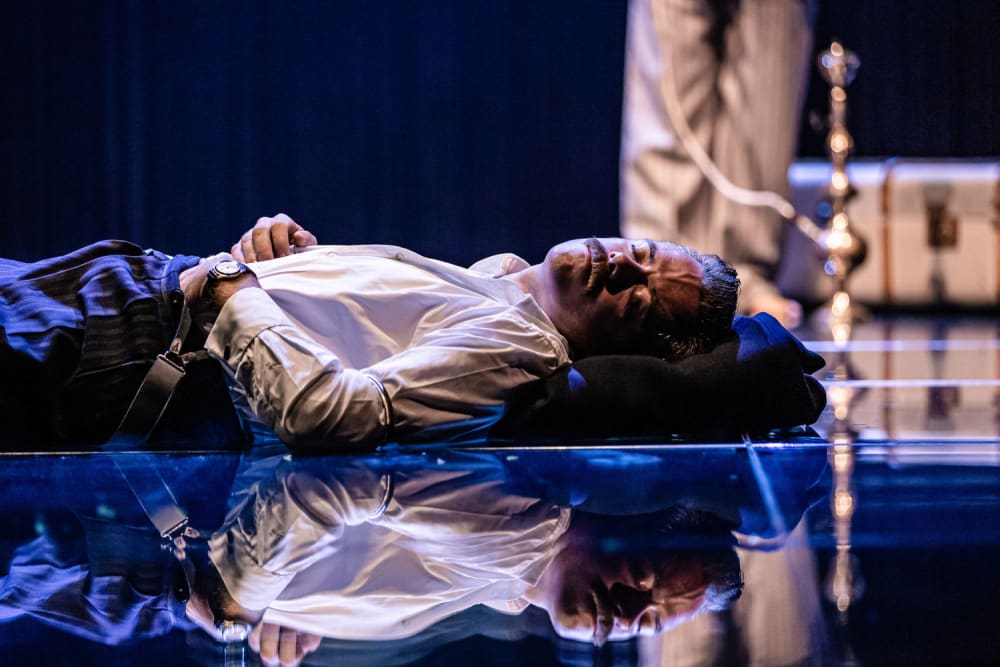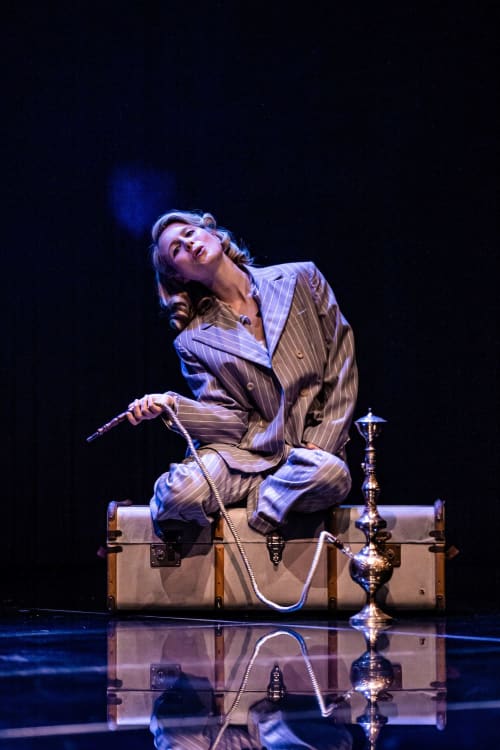 It would be ideal to get more than a brief synopsis of Hare's play before attending as it begins, confusingly, almost at the end of the story when a disillusioned, but now affluent, Susan Traherne gives away her marital home to be converted to a refuge for unmarried mothers. This is the aftermath of a dinner party in Knightsbridge, 1962, where Susan and her friend Alice (Yolanda Kettle) discuss the matter in hand ignoring the naked man lying on the floor.
From here, the story slips back in time to 1943 in occupied France where our heroine is working behind enemy lines as a Special Operations Executive, a job dangerous beyond comprehension and terrifying yet exhilarating. She copes well, but, returning to England after the war, finds it impossible to cope with the peace and a mundane existence which is driving her mad.
From this date on, we get snatches of Susan's life, switching time and venue so rapidly it is a little difficult to keep up and we have to use our imaginations to fill in the gaps, but whatever the ins and outs of the play, no one could possibly fault Rachael Stirling's interpretation of her role. Life has made Susan tough, outspoken, often vicious, yet always completely honest, and Stirling—hardly ever off stage—plays her with integrity, as honest, straightforward and forthright as the character she portrays, at the same time having to age twenty years as the story progresses.
Susan's disappointment with life also embraces her husband Raymond, a failed diplomat, played with superb self-effacement and unappreciated love by Rory Keenan, while a superbly pertinent scene has her berating Nick Sampson's Sir Andrew Charleson, entreating him to give her husband a more worthwhile role while showing how callous and indifferent those in power can be with their own importance paramount. Offending Anthony Calf's Sir Leonard Darwin by making a scene about the Suez Canal fiasco sadly leads to a breakdown and a discussion about her mental health. Honesty and outspokenness are not always well received.
This was a time of uncertainly disillusionment and finally contempt for the powers that be with their lies and promises and the play demands a lot of thought and promotes discussion—not just what it is actually about, but what it represents in todays world. All a long time ago, but the times of uncertainty and change are very much with us today—dare I mention Brexit? Will we be bitterly disappointed and disillusioned when it is all over and our times of 'plenty' are not what we expected or hoped for?
Only time will tell!
Reviewer: Sheila Connor