Poem in October
Robert Forrest
A Play, a Pie and a Pint
A Traverse and Òran Mór production Traverse Theatre, Edinburgh
(2009)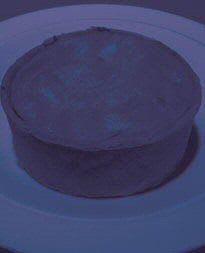 A depressed academic in the autumn of his life is haunted by the ghost of Dylan Thomas in this piece that's no light lunch for the 'a play, a pie and a pint' crowd.
Finlay Welsh is Walt, sat on a bench surrounded by leaves, whisky, pills and memories. He tells his story, while making sure that this is the last chapter.
Welsh gives a great performance from his seat; the frailty of old age and the confusion of alcoholism and mental ill health. The details were finely done: from the reaction to the mouthfuls of whisky to the twitches and shakes, it felt disturbingly real.
Through the coal black darkness there is some humour, much of which comes from Walt's Welsh "poetergeist", Walt bemoans at first the fact he has been cursed with him of all poets, but develops an affinity for him even though he does set his kitchen on fire.
It is a play of recollections, not just Walt's of his days as a teacher and his love for his late wife Belle, but of Dylan as well. Welsh moves fluidly between the two drunks and their reminiscences and rants.
The play is very static and even though Welsh is a strong storyteller, to have the one actor seated for almost the entire piece did rather drain some of the energy from the piece. It is true the character is old and clearly in need of support, but watching the same actor in the same position for nearly hour can become rather strained.
It also could have done with a little more coherent story, but with the state of the narrator perhaps that would be asking a little too much. Although the poetry was wonderfully delivered I would have liked to have heard more of Walt's life story.
Welsh delivers a fine performance, but the piece, like listening to a drunk poet in a pub, is rather rambling, and though lyrical, lacking in substance.
'A Play, a Pie and a Pint' runs Tuesday to Saturday until 18th April 2009
Reviewer: Seth Ewin