Police Cops The Musical
Zachary Hunt, Tom Roe and Nathan Parkinson
Police Cops
New Diorama Theatre
–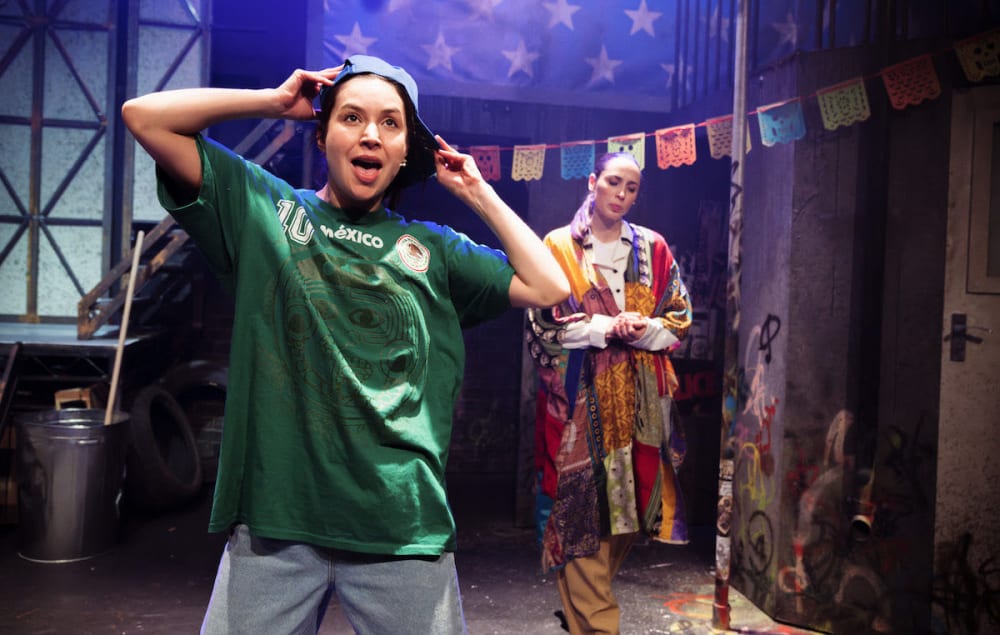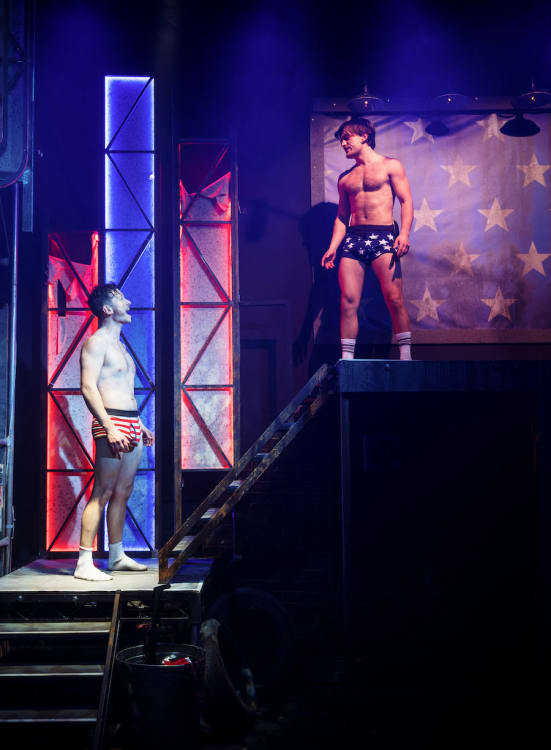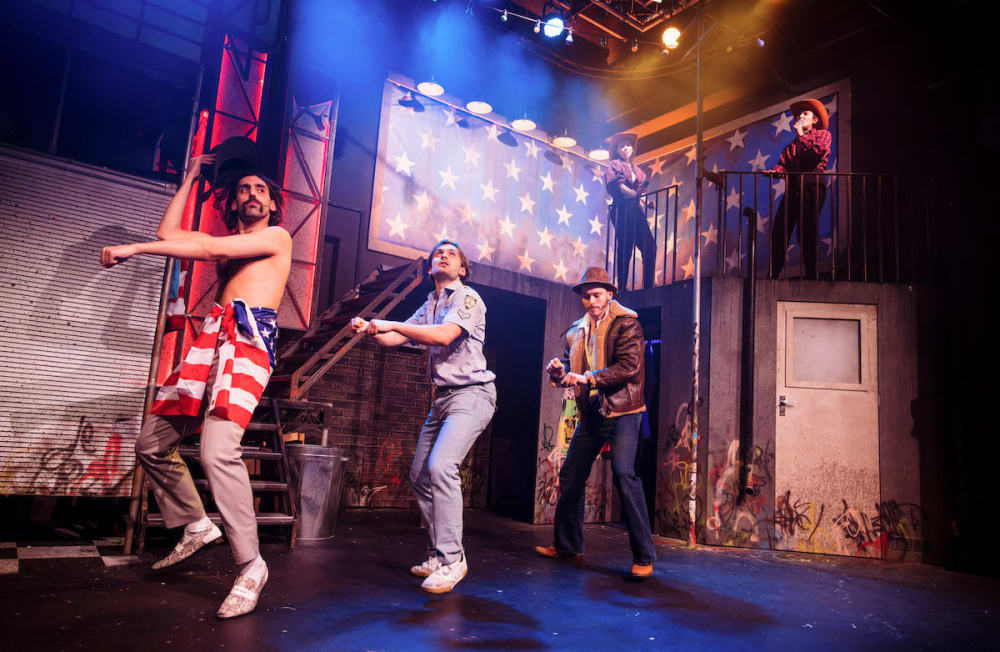 There have been previous versions of this crazy comic creation but this musical version (commissioned by New Diorama Theatre, co-commissioned by The Lowry and New Wolsey Theatre) is billed as a world première. It is loud, it is brash and it's in yer face.
Framed as a 1973 end-of-term show in an American High School, this is comic strip with strong American accents played so fast and often drowned out by the band (Joe Da Costa and Bettine Solf) or competing voices that it's sometimes difficult to know what is going on. That's not exactly my comfort zone so at first I didn't warm to this story of a rookie policeman whose sister has been murdered who is teamed up with a cop pulled out of retirement and assigned to a case about drug running in Mexico.
I hope I got that right—but this is a show where what is happening in the moment is more important than the story and its outrageous invention began to win me over when a white ribbon was used to present insemination.
There's a police chief (Nathan Parkinson) who lost his willie in a motoring accident, has a gay attraction to Bugs Bunny, uses his pecs to pop shirt buttons and channels a pussycat persona—though that could be a case of multi-role play for all the cast are repeatedly doubling. With his boss soon urging young cop Jimmy Johnson (Zachary Hunt) to "rip your top off," shirts then get shed whenever he goes into action. On that mission in Mexico, he partners with Tom Roe's veteran cop Harrison.
Up in heaven, Jimmy finds his sister (Mitztli Rose) but is send back to earth life and a face-off with drug baron Gonzalez (Andrea Nodroum) amid shoot-outs and a succession of knock-about tumbling and sight gags, nifty choreography and lively numbers (not all entirely original) that are well sung.
This isn't a subtle show, rather the opposite, but it is delivered with a precision and conviction that won my admiration. It could be a right mess if it wasn't so well drilled. It does become a bit of an overload but if they for a moment relaxed the pace it might all collapse. The cast must end up exhausted but you'd have to be pretty stuffy not to have a good time.
Reviewer: Howard Loxton