Political Mother
Hofesh Shechter
Hofesh Shechter Company
The Lowry, Salford
–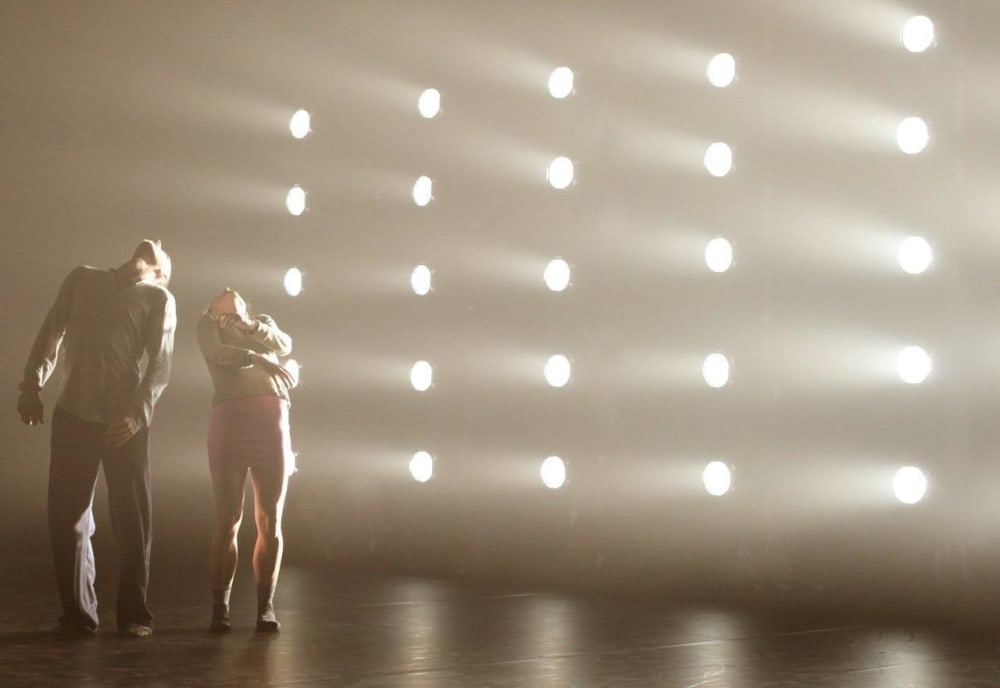 Against a wall of sound—provided by five fuzzily-distorted guitarists, a trio of military drummers and a growlingly-messianic vocalist—10 dancers act out a narrative wrapped around human oppression, survival, resistance and existence.
Whether it's dance, rock, hard house, drama or a contemporary artwork doesn't really matter because Shechter's Political Mother is undeniably a mesmerising multi-media assault on the senses.
It's given only two presentations here, but its audio-visual impact should hopefully ensure we see, and hear, more of the company in the future. Even if you don't remember the name you won't quickly forget the performance.
This was challenging and complex dance theatre of the highest calibre. Combining the drama of movement with sonic shockwaves of music, and using costume and subtle lighting to evoke changes of atmosphere and indeed levels of threat.
Then again it is not above having a little fun, referencing Thomas Poulsen's illuminated artwork 'Where there is pressure... there is... folk dance' at one point.
But before that, it opened with a Samurai warrior's ritual disembowelling... and in the best tradition of cinematic effect builds upon that shock with repeatedly arresting images. The dance is conjured out of small repetitive motifs but builds into trance-like effect and is particularly effective, in its hands-raised moments, in suggesting stark human submission.
Much of the sound, and the movement, hints at Eastern influences but you suspect Shechter's political message is much more universal.
And even if you don't fully buy into the meaning or it all, you might still want to defend to the death the thrilling spectacle, and sounds, of such a show.
Reviewer: David Upton