The Potting Shed
Graham Greene
Finborough Theatre
(2011)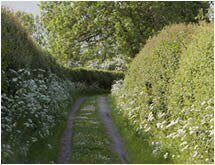 The Finborough Theatre, under the artistic direction of Neil McPherson, has a good reputation for reviving neglected playwrights.
Graham Greene wrote The Potting Shed, a spiritual detective story, for John Gielgud who turned it down. He was an atheist and found it too morbid and gloomy and thought it was bound to fail in the West End. He only appeared in it after it had been a success in New York and then found that Redmond Phillips, who was cast as a priest who no longer believes in God, had, with just one scene, stolen all the notices.
A 14-year-old boy hangs himself in the potting shed. He is given up for dead. His uncle, a Roman Catholic priest, prays for him and he does a Lazarus. The boy's family is not pleased. They are all atheists and they don't believe in miracles. They reject boy and uncle.
The best scene is the most controversial and the most revolting. It is when the boy thirty years later visits the priest who tells him the prayer he made over his dead body: "Let him live... I will give you anything... take away what I love most... take away my faith, but let him live."
It is just the sort of bargain the author of The End of Affair would come up with. Greene described himself as an agnostic Catholic. How very Graham Greene. Is a priest, who does not believe and just goes through the emotions, better than no priest at all?
Reviewer: Robert Tanitch