Price Includes Biscuits
Naomi Paul
theSpace @ Surgeons Hall
–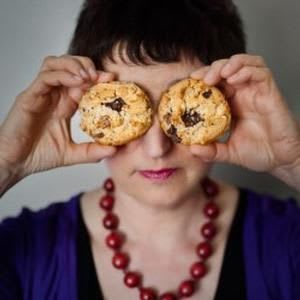 There is an entertaining topicality to Naomi Paul's funny monologue Price includes Biscuits. Although rooted in Naomi's personal history, its content touches on debates that have formed many a recent media headline.
Naomi tells us she is from Birmingham which she points out was described on Fox News as a no-go area for non-Muslims.
Absurd as the claim was, it gets her thinking about the locality and she has to admit that many of the older cinemas face east and have Mecca written on the front. There is also the new central library's similarity in appearance to a mosque. However, arguments about the library are usually about the cuts in opening hours. Students have tried to settle these by regular occupations.
At a time when some people argue that some special Englishness is being threatened by outsiders, Naomi's personal history reminds us of a history that has always included outsiders. We catch a glimpse of the gruelling journey of her ancestors from a place in Eastern Europe where the borders of countries kept changing.
Cultures can mix in all kinds of small ways. Naomi recalls how, when she was a child, her family would enjoy non-Jewish holidays including eating a meal of turkey at Christmas, making sure of course that it was Kosher.
Fear of difference has not been helped by some of the government initiatives such as the "Prevent" strategy. Naomi describes how she successfully completed a General Awareness Certificate awarded by the police training college. However when some of its exercises were tested on the audience we found we identified a certain Government Minister as a possible danger.
Naomi's style of delivery is gentle, engaging and alert to audience responses. Indeed the point of the biscuits she hands out is to provide a short break in which we can talk to each other.
This is a fine comic celebration of modern Britain whose only comic victim is the odd Government minister.
Reviewer: Keith Mckenna