Pricks
Jade Byrne
Jade Byrne
Alphabetti Theatre, Newcastle
–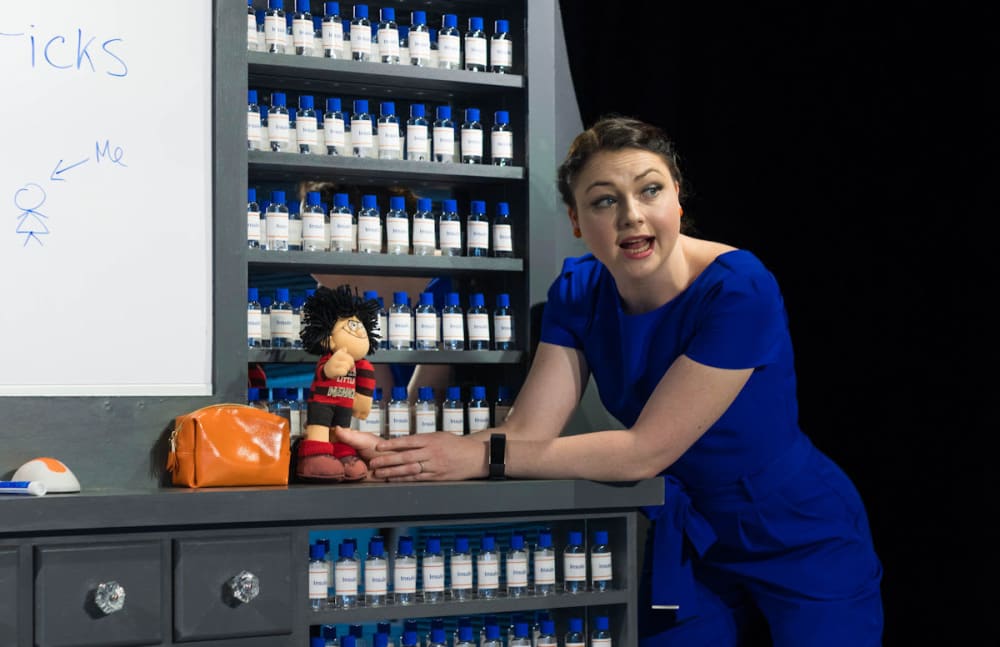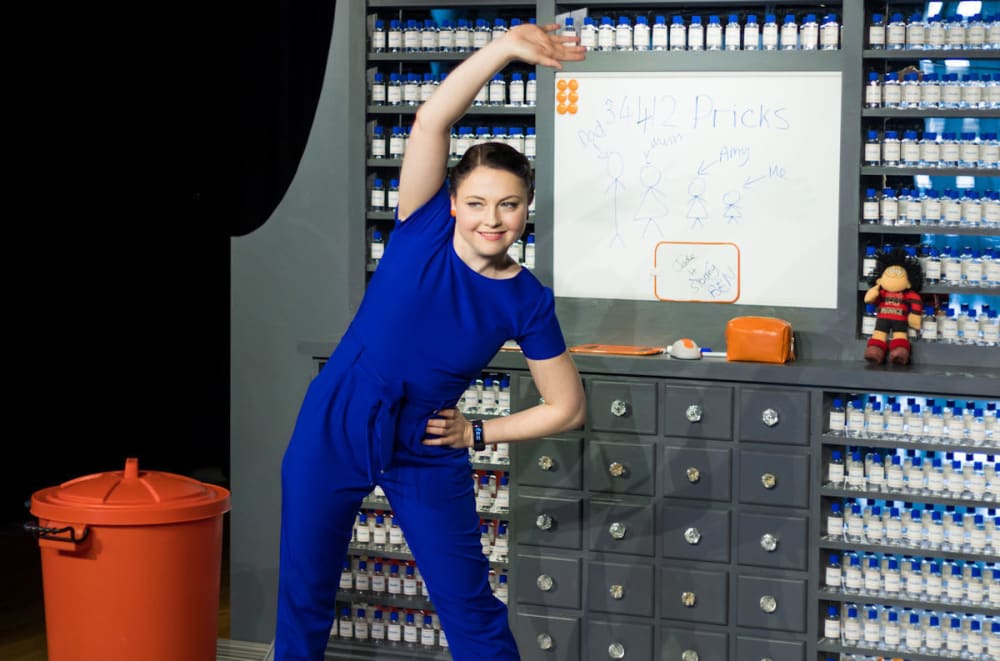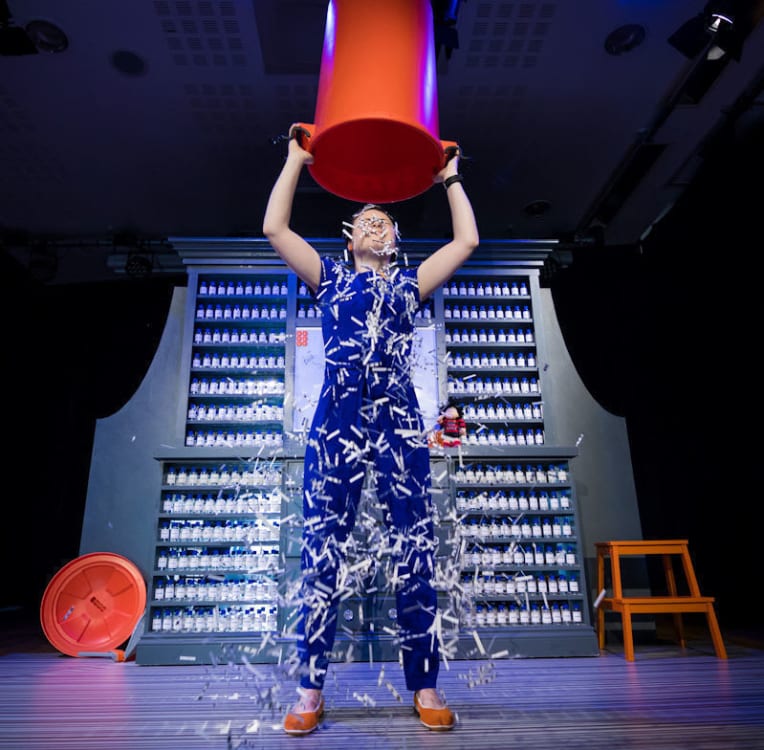 Jade Byrne developed type 1 diabetes when she was 4. She estimates that since then she has had more than 70,000 pricks (of the medical kind, of course). She's also experienced prejudice based on ignorance, including being refused a bottle of Red Bull when she was having a hypo because the barmaid decided she was drunk. This one-woman play, she says, is her chance to set the record straight, to show that she and others like her are not bankrupting the NHS—another accusation sometimes flung at them.
It sounds, doesn't it, like those Public Information Films which began during World War II and were shown in cinemas and then were made for and shown on TV from the '60s into the '80s? Except, of course, that they were only a few minutes long and Pricks runs for about an hour.
So, is this going to be a lecture, a talk on diabetes, entertainingly delivered almost certainly (for Jade Byrne is an actor), but nonetheless a talk? And this seemed to be confirmed when, as we entered the auditorium, we were confronted by a large cabinet filled with a large number of vials of insulin—and a whiteboard! The word 'PowerPoint' came into my mind and I winced inwardly.
But then 4-year-old Jade, ably assisted by her Dennis the Menace doll, showed us what it was like for a little girl of that age to discover that there is something very wrong with her and that she has to have needles—pricks—so many times during the day, and they hurt! She showed us how she would hold out one hand at arm's length for her mum to draw a little blood to test it while she bit her other hand to try to take away the pain. And she wondered what beetees are and why she's dying of them.
We really feel for this little girl and her pain and, like her, we're so grateful to her dad for getting her Dennis the Menace to be the friend she really needs.
And so it goes on through her life. We learn so much about this condition, not through being told but by seeing the effects on her at various ages—and stages—in her life. That cardinal rule of drama is strictly observed—she shows; she doesn't tell.
And the whiteboard? She simply writes and draws on it: at the top a continual updating of the number of pricks she's had up to that point in her life, and, below, little stick figures, starting off with "Dad, Mum, Amy, Me" and progressing from there right through her life until now.
And as for all those little vials of insulin, I'm not going to say anything except that they are a very clever device for widening the focus to family and friends and giving them their say.
Pricks is very informative; I definitely learned a lot. It's entertaining; it has humour and pathos, some anguish, some anger and not a little sadness but, ultimately, positivity and happiness.
Mind you, she had some pretty good help: two of the region's finest directors, Ruth Johnson and Annie Rigby, design by one of the region's top designers, Alison Ashton, with support from Nick John Williams (sound), Catherine Muckle (movement) and Tory Copeland (lighting).
Pricks plays at Jabberwocky Market in Darlington on 23 June and then runs in the Pleasance Courtyard at 2:15 throughout the Edinburgh Fringe.
Reviewer: Peter Lathan