Pride and Prejudice* (*sort of)
Isobel McArthur, based on the original by Jane Austen
Tron Theatre Company, Blood of the Young Theatre Company, Bristol Old Vic, Royal Lyceum Theatre Edinburgh
Bristol Old Vic
–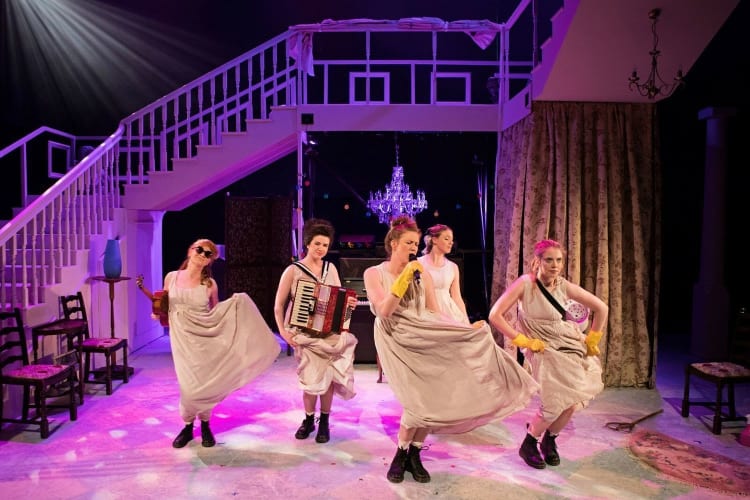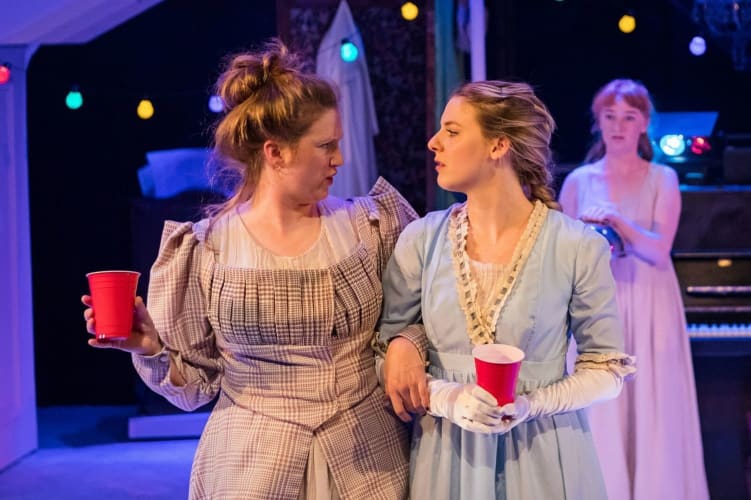 It is a truth universally acknowledged that if you put some Austen enthusiasts in front of a stage with good actors and petticoats, you are likely to score a hit and Isobel McArthur's latest adaptation of this classic certainly hits the audience G-spot.
After so many versions of Pride and Prejudice, you would hardly think there was an angle left to cover but Tron Theatre Company's production brings all the best of this 18th century classic screaming in to the 21st century.
Previous critical analysis of Austen's observations of her own century's gentility and propriety have more lately given way to an acknowledgement of the author's wicked sense of humour and skewering of fake or pompous behaviour. This version allows us to imagine our beloved writer in the most modern of situations. After-party disappointments are more associated with tears, smudged mascara, bad language, vodka and cigarettes. Not one mention of a slipped lace all night.
McArthur keeps faithful to many of Austen's themes but her version is also full of modern absurdities. The girls' fate may all depend on men or whom they marry, but the men are not flawless and indeed one of the best jokes of the evening is Mr Bennet's mute contribution as no more than simply a comfy chair behind a newspaper.
The evening truly comes alive with the addition of modern pop songs at just the right moments. Thus, Carly Simon's "You're So Vain" sung by Lizzie Bennet addressed at "you know who" nearly brought the house down. Hits from Etta James, Kylie Minogue, Elvis Costello and many more are used hilariously throughout the evening. And who would have known that Lady Catherine De Berg was related to "Woman in Red" Chris?
The cast of six women play all the roles, often doubling up. Meghan Tyler's Lizzie, Isobel McArthur's Mrs Bennet and Mr D'Arcy and Hannah Jarret-Scott's Bingley siblings are standout. As a whole, the cast (not already mentioned: Tori Burgess, Christina Gordon and Felixe Forde) are incredibly good fun and use their musical talents throughout the evening. It is true to say, though, the ensemble moments of the evening work much better than many of the individual scenes, which could be rather drawn out. The whole could do with some hard cutting in these places as the evening is unnecessarily long.
Ana Inés Jabares-Pita's regency set with staggered staircase allows for each scene without disruptive set changes although better disguise of backstage actors' movements would have been less distracting.
Despite these shortcoming, the atmosphere was ecstatic. The build to 'that proposal', followed by 'that rejection' was electrifying—and not a wet shirt was needed to keep this audience in raptures.
Reviewer: Joan Phillips