Pride and Prejudice* (*sort of)
Jane Austen, adapted by Isobel McArthur
Tron Theatre
Exeter Northcott
–

Listing details and ticket info...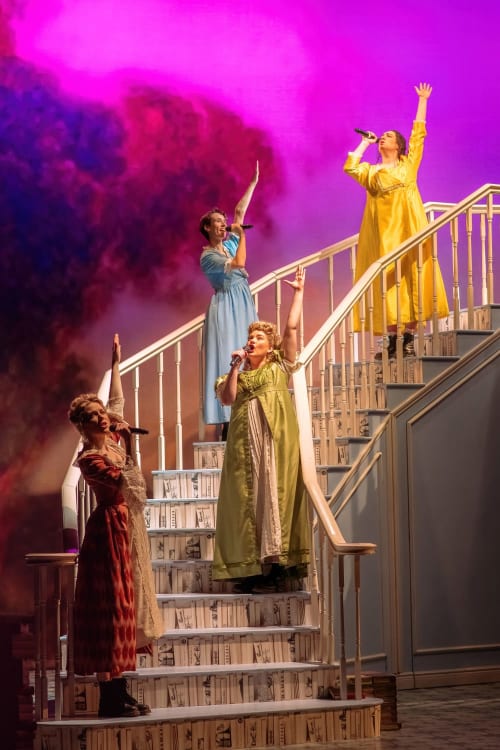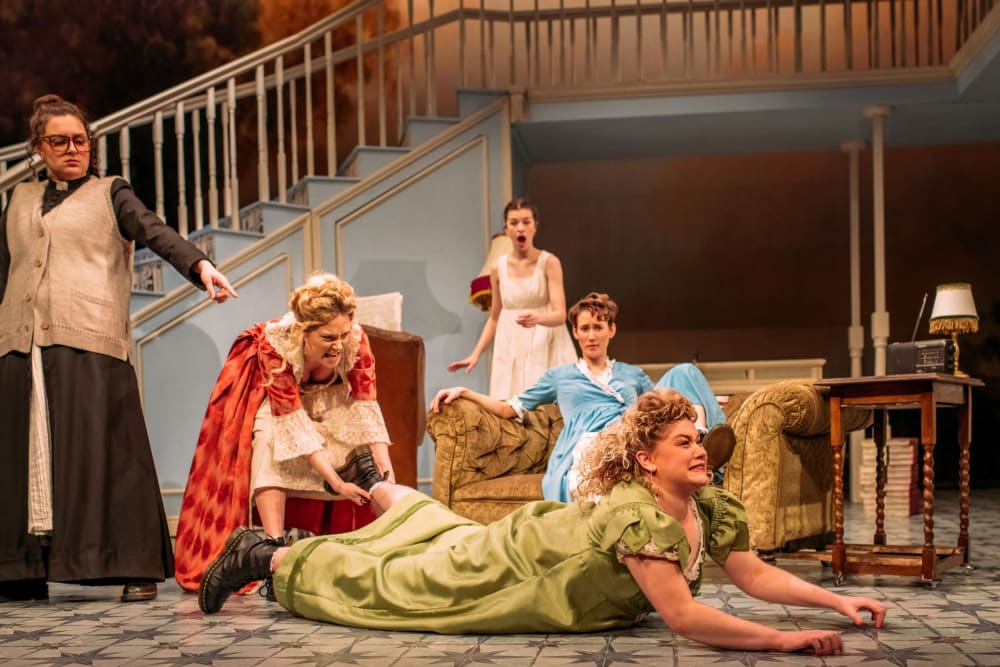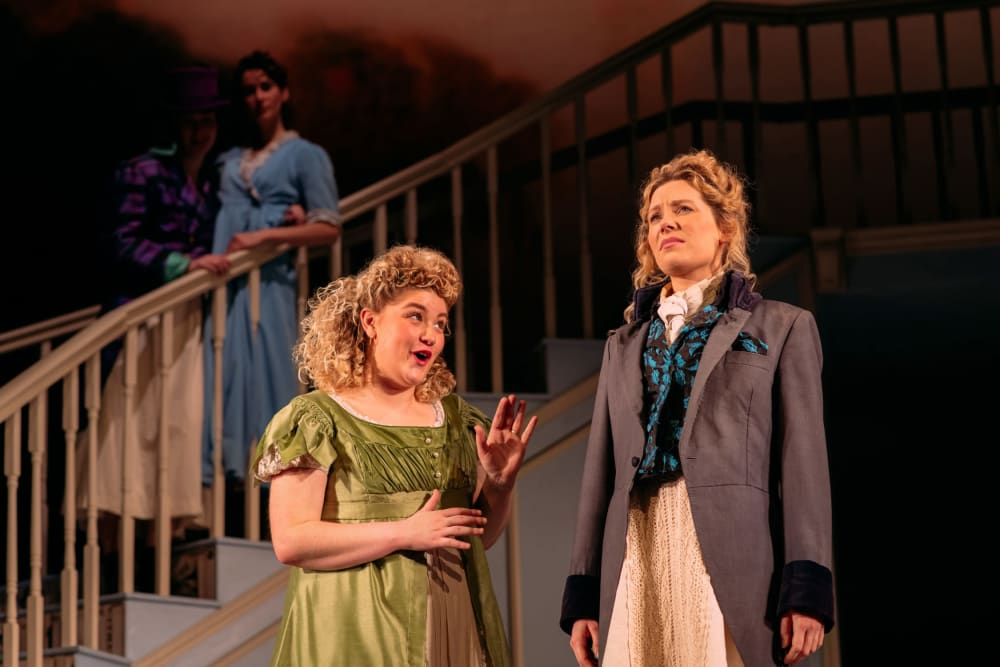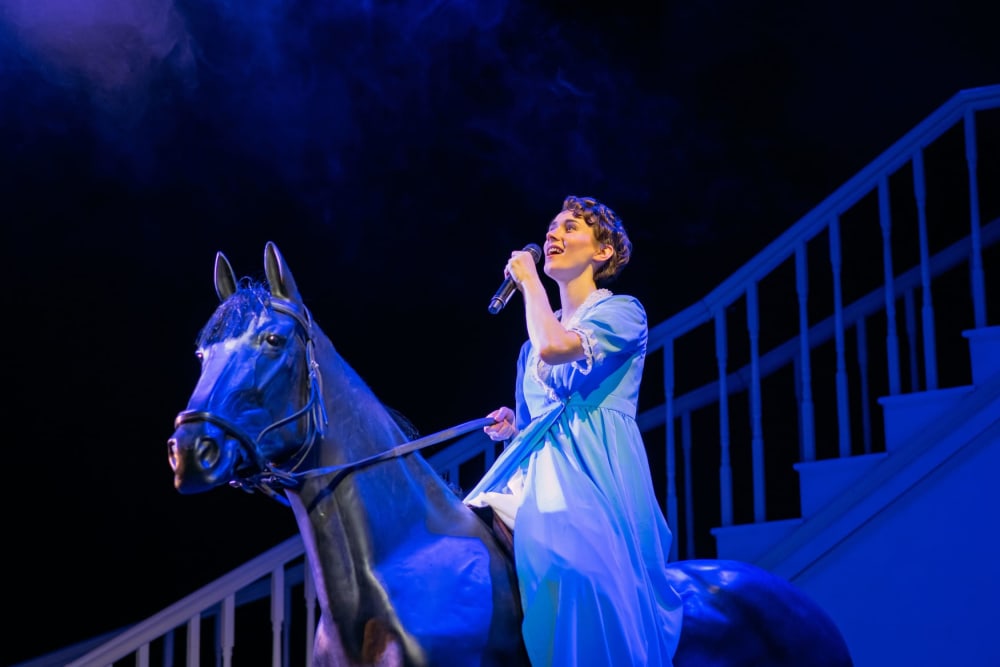 You might think there were no new angles left to cover of this Austen classic, but Isobel McArthur's whimsical version of Pride and Prejudice is a highly original, anarchic retelling of one of the most famous literary romances.
Contradictions abound. At times, the script follows Austen's original verbatim, but at the same time, it is nothing like it. The cast start in 18th century petticoats but wear Doc Martens and pull on Marigold rubber gloves. They may start with Regency manners, but this quickly dissipates with some strong modern language and very 21st century attitudes.
Modern, revisionist attitudes to Austen lay much emphasis on Austen's wicked sense of humour and skewering of pompous behaviour rather than previous studies which were more inclined to emphasise her observations of manners and social hierarchy. This version certainly shines a full-beam light on the humour. Lady Catherine de Burgh arrives on stage more like the Wicked Witch of the West; this Mr Collins is one of the slimiest Mr Collins yet; Mrs Bennet could come straight from a Coronation Street storyline; and Lydia (and Kitty) behave more like competing members of Derry Girls at a disco.
The talented cast of five (Lucy Gray, Dannie Harris, Leah Jamieson, Emmy Stonelake and Megan Louise Wilson), playing multiple characters, energetically act out the servants' below-stairs version of the growing feelings between Lizzie Bennet and Mr D'Arcy.
Ana Inés Jabares-Pita's Regency-panelled staircase dominates the set, smoothly allowing the cast to enter and re-enter with the numerous quick costume / character changes required of the cast to keep the show on the road and to spotlight some of the more dramatic entrances.
The highlights of the evening are the interjections of modern pop tracks into the storyline and the visual gags. Thus, Wycombe is introduced by Sade's "Smooth Operator" and, of course, no prizes for whom Lizzie sings Carly Simon's "You're So Vain". Packets of Pringles, ice cups, pyramids of Ferrero Rocher chocolates are absurdly scattered around the Regency parties and there are some very funny moments with rain, horses, portraits, muddy petticoats and, of course, inhalers. References to the famous BBC (Colin Firth) adaptation brought much hilarity. One of the best comic moments is the mute Mr Bennet—simply represented by no more than a comfy chair and a newspaper.
It is an irreverent riot, yet somehow still faithful to the original. Isobel McArthur's Pride and Prejudice* (*sort of) continues to get audiences out of their chairs—for most, dancing, but perhaps a few are swooning.
Reviewer: Joan Phillips