Pride & Prejudice* (*sort of)
Isabel McArthur after Jane Austen
Tron and Royal Lyceum theatres, and Blood of the Young
Festival Theatre, Malvern
–

Listing details and ticket info...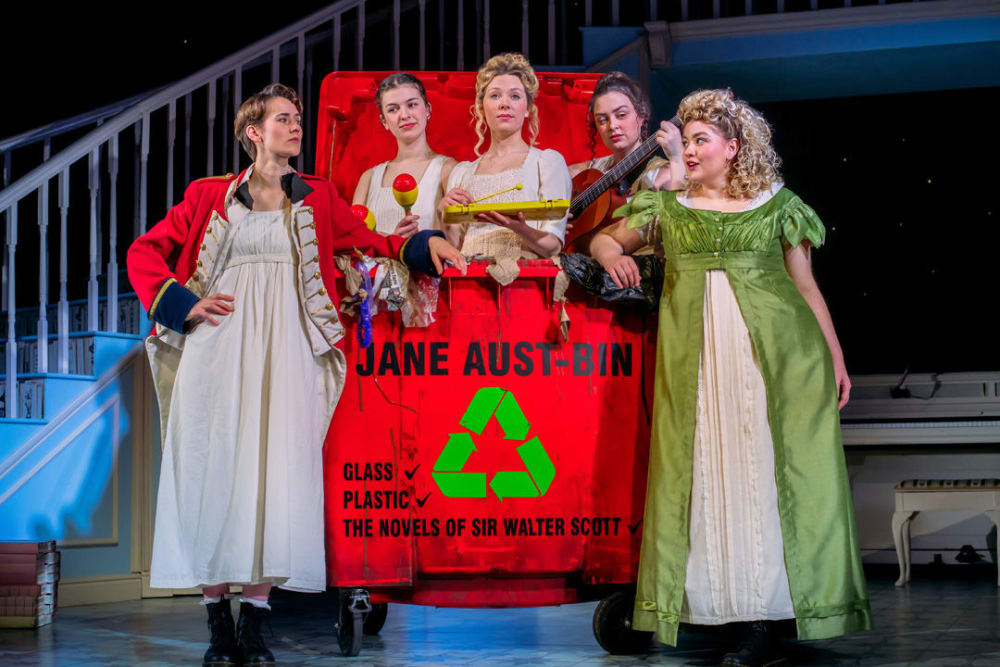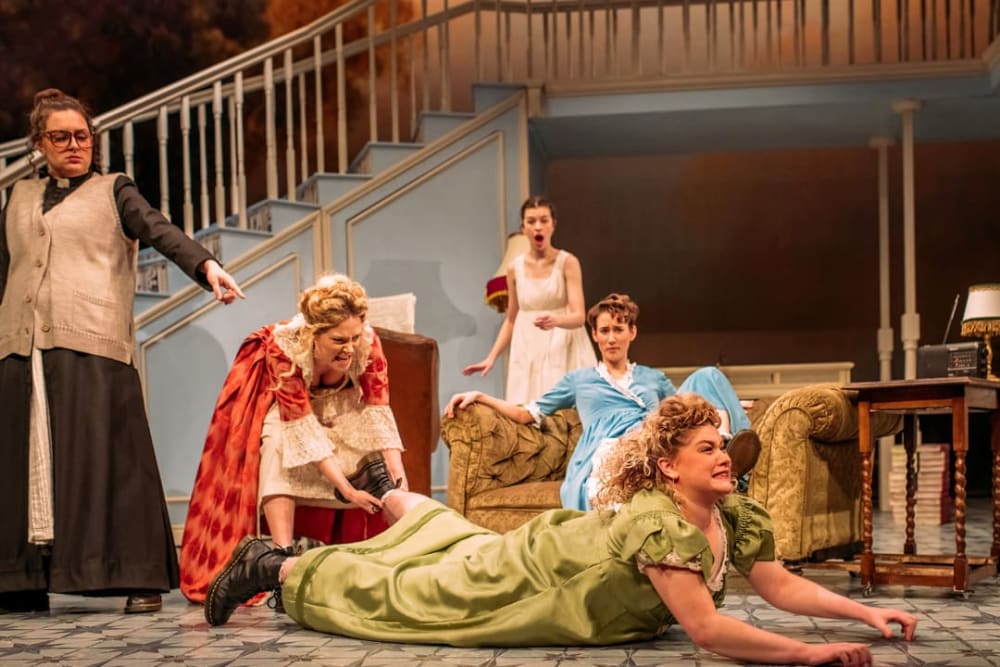 It seems like a good idea—to tell the story of Pride and Prejudice from the perspective of the servants, all women, and to jolly things along with a little karaoke and lots of naughty words that never entered the Austen rectory.
The result is girls behaving badly, characters who speak in Cor Blimey accents, jokes like riding a horse called Willy and an empty chair that stands in for Elizabeth's absent father, Mr Bennet. He was actually one of the funnier characters in the production.
Oh, and there was also a door that kept opening at unscripted times. That was quite fun too.
Emma Stonelake deserves praise for treating the comedy with a dash of seriousness in the role of Elizabeth, and for giving the best performance in the karaoke numbers that otherwise had the classiness of your average pub night.
Dannie Harris doubled as Mr Darcy—appearing dry from his supposed lake dip—and as Mrs Bennet, with one of the better lines as she laments a Christmas disaster that would have "the baby Jesus spinning in his grave."
Lucy Gray, Leah Jamieson and Megan Louise Wilson frolic around in the style directed.
Theatre-goers will love it or hate it. There were enough guffaws and applause around me to suggest there were many of the former. As for me, I felt like a man with lockjaw who had mistakenly stumbled into a laughing contest.
Reviewer: Colin Davison