Pride and Prejudice
Jane Austen, adapted by Laura Turner
Chapterhouse Theatre Company
Lytham Hall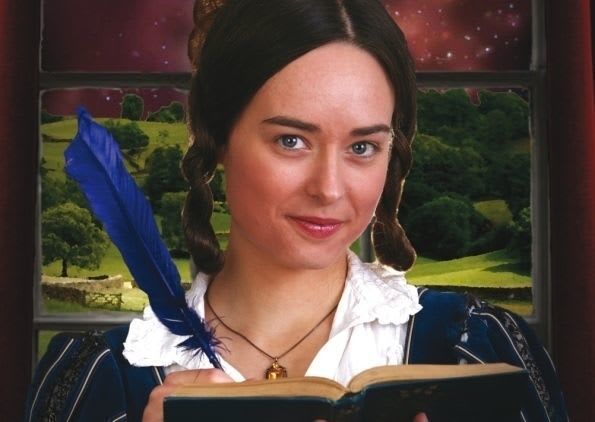 It is a truth, universally acknowledged... that as more and more theatre companies stage outdoor performances, so the English summer weather has deteriorated down the years.
Forget climate change, blame it all on cultural shift instead, but then always allow for Great British Stoicism in the face of such misfortune.
This is why nearly 500 theatregoers battled elements that would have better suited The Tempest, for the first of this venue's season of outdoor productions.
The character Caroline Bingley's line: "How pleasant to spend an evening in this way," has probably never received such an ironic laugh.
The rain that fell heavily throughout the first act may have seen off a few dozen theatregoers by the interval, but then they missed out on the audience whoop of joy at (plot spoiler alert!) the happy ending.
Chapterhouse Theatre Company's performance of Pride and Prejudice, like Jane Austen's novel from which it is adapted, was ultimately a triumph of love over situational adversity.
A cast of eight double up magnificently in the 21 roles, to the extent that they achieve several remarkable transitions between characters. Did anyone notice that Mr Bennett and Mr Darcy are never in the room at the same time?
Laura Turner's adaptation of the book, down to two hours, keeps faith with all the rich language and convoluted conversations of the original. It's just a shame that Chapterhouse choose not to be miked up through a sound system, so that what should be so much discreet dialogue ends up being projected to the point of shouting between characters. Mansion settings here start to resemble homes for the hard of hearing.
Inevitably it leads to one or two actors over-amplifying their performances as well.
But never mind that this was a night for Pac-a-macs rather than Pimms, the experience of a Georgian-period romcom, in the shadow of a matching stately home, was an event that was character-building for all concerned. Since it also helps the hall's long-overdue restoration that is even more cause for Pride...
The production is the first of four here this season, even if their arrival can be predicted with more certainty than the summer.
Chapterhouse is touring Pride & Prejudice and Sense & Sensibility nationally through to September.
Reviewer: David Upton